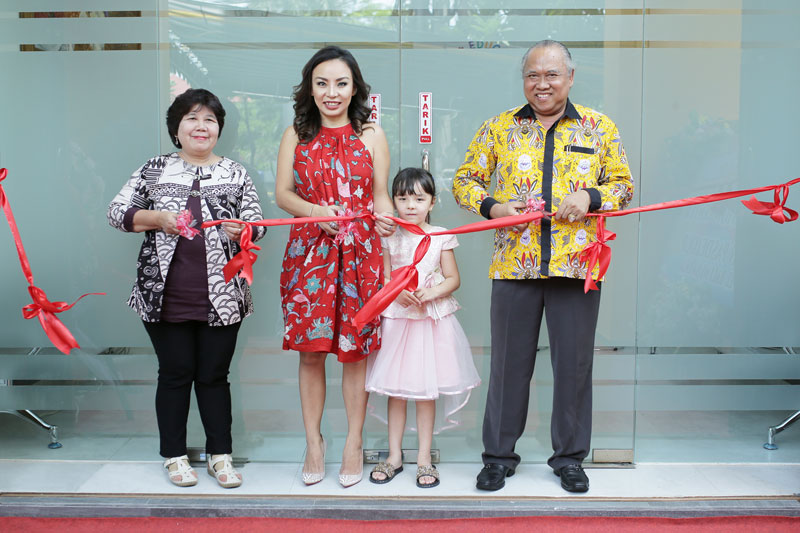 Aiming to give everyone the chance for a better future, especially the younger generation, Bali Education Center is now open, offering the opportunity to further hone their skills. Strategically located on Sunset Road in Kuta, Bali Education Center is ideal for those looking to stay ahead in the world of knowledge.
Providing targeted classes in English and Mandarin, Bali Education Center is open for students of any age who wish to improve their language skills, whether to travel or to excel at school. In addition to the language classes, Bali Education Center also caters to those looking to improve their skills in math, music, computer and more.
At the learning center's opening in early March, parents of future students and selected guests were invited to see the brand-new facility along with Lenny Marlina Tanu, owner of Bali Education Center, R.M. Suhesti Kristiwati, as Head of Vita Foundation and I Wayan Gede Suyatartha, the regional government's head of tutoring in Denpasar.

Using a British-based curriculum for English lessons, each class will be taught by a certified tutor who possesses years of experience in the field. Bali Education Center also provides special Indonesian language classes for expats living in Bali seeking to have more confidence speaking with the locals. For professionals in the hospitality industry and F&B, private tutoring classes are available to perfectly suit their schedules.
---
Bali Education Center
Ruko Sunset Indah I
Jalan Sunset Road Ruko No. 89, Kav. 1
Bali 80361, Indonesia
T: (+62) 878 1168 8999 / (+62) 361767640
E: info@balieducationcenter.com
---
Asia Dreams May – July 2020