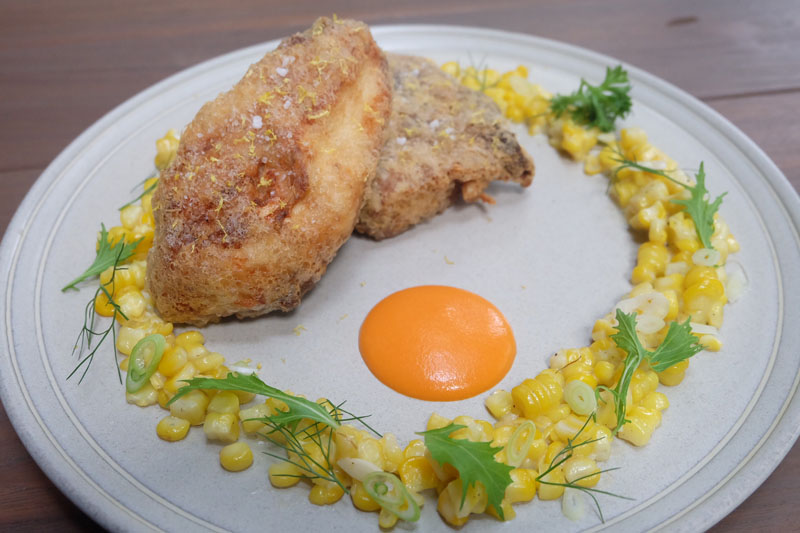 Occupying a sleek and modern space in the newly opened Alila SCBD, VONG Kitchen offers heady libations and bewitching culinary creations aplenty for eager diners.
Since opening its doors for the first time in April, VONG Kitchen has swept up countless plaudits and rave reviews from Jakarta's discerning food critics and gourmands alike. Headed by one of the most respected gourmet authorities in the world Chef Jean-Georges Vongerichten and his talented son Cédric, VONG Kitchen in Sudirman Central Business District is their first foray into Indonesia. Chef Jean-Georges heads a culinary empire that includes New York's Michelin-starred Jean-Georges restaurant, Las Vegas' famed Prime Steakhouse, Tokyo's acclaimed JG Tokyo as well as Shanghai's Mercato restaurant.  Chef Cédric is one of the brightest young chefs in the world. The graduate of the famed Culinary Institute of America cut his teeth in the prestigious Mandarin Oriental Hong Kong and the legendary El Bulli, Barcelona. Chef Cédric was  recently named among the best 30 chefs under 30 by Zagat.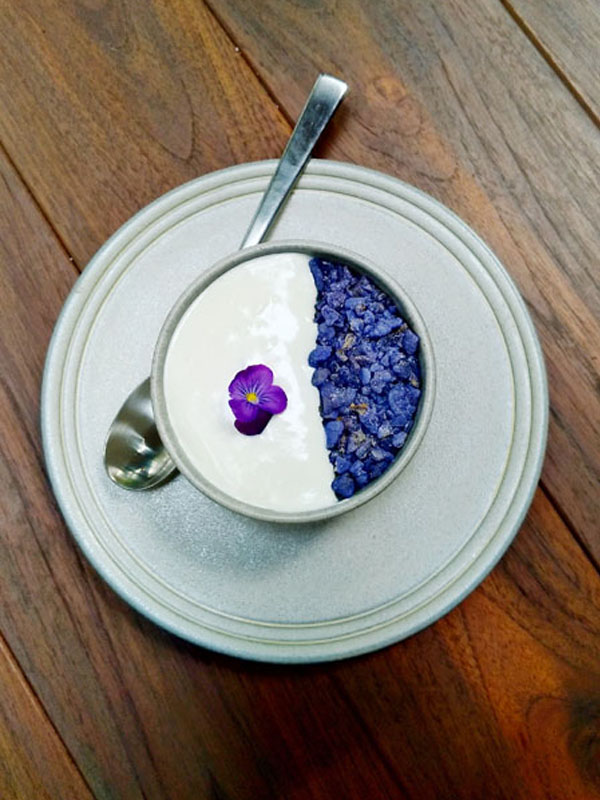 First time visitors to VONG Kitchen will be dazzled by the restaurant's elegant and understated interior. All wooden warm tones, shades of grey with tasteful splashes of colour, the restaurant's modern aesthetic is stunning with a touch of comfort. One side of the dining room is taken up by banks of tall tempered glass windows, through which guests can admire the lush and manicured greenery of the Sudirman Central Business District. The opposite side of the dining room is the restaurant's open kitchen. Visitors are more than welcome to watch the spectacle of the kitchen, in which the restaurant's team of talented chefs prepare an ensemble of culinary delicacies.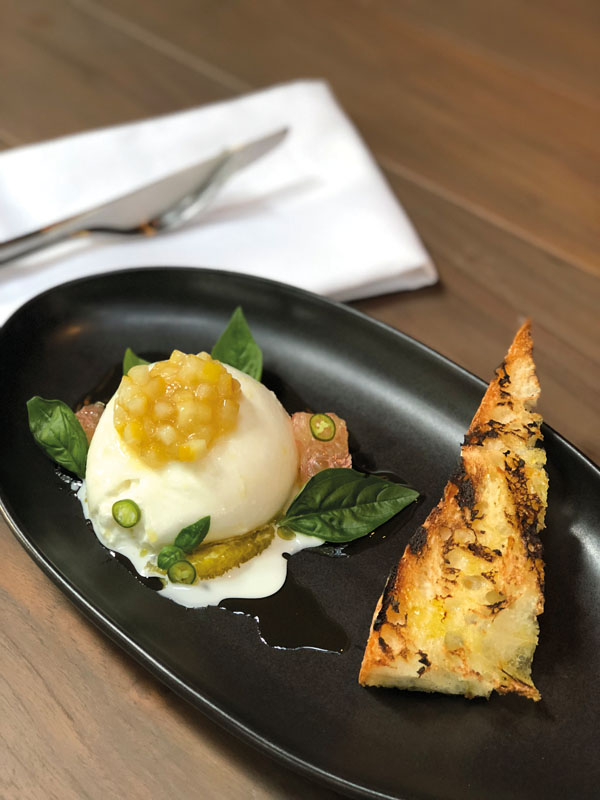 There are two ways to enter the restaurant. One is through a long wood-panelled corridor to the right side of the entrance, the other route traverses through a sumptuous New York-style full-service bar. The round marble-topped bar is manned by the restaurant's acclaimed mixologists, who are always eager with a friendly smile and kindly suggestions of wicked libations. The bar rack is stocked with small-batch artisan liquors, rare vintages and bodacious wines that would be the envy of any collector. Guests looking for something lighter to start off their meal need not fear; the bar is stocked with fine artisan teas, single-origin coffee beans and organic fruit juices.

The heart of any restaurant is, of course, its food programme. To start off the meal, guests are urged to try the roasted wild mushrooms. A medley of hand-picked wild mushrooms is grilled to aromatic perfection and accompanied by a mild pecorino cheese, pine nuts and sherry vinaigrette. For entrées, our favourite is the fried chicken. A classic American favourite, the buttermilk-battered chicken is dazzlingly crispy, accompanied by a side of creamed corn, cilantro and handmade hot sauce. For dessert, the signature molten chocolate cake is the dish to order. Warm, decadent and utterly delicious chocolate cake with gooey centre is paired beautifully with classic vanilla ice cream.
---
VONG Kitchen
Alila SCBD
SCBD Lot 11, Jalan Jend. Sudirman,
Kav 52-53, Jakarta 12190, Indonesia
T: (+62)2150808787