A Global Traveller
---
With a career spanning over 30 years in hospitality across various brands and countries and several stints in Indonesia, Asia Dreams talks to James Costa about his experiences.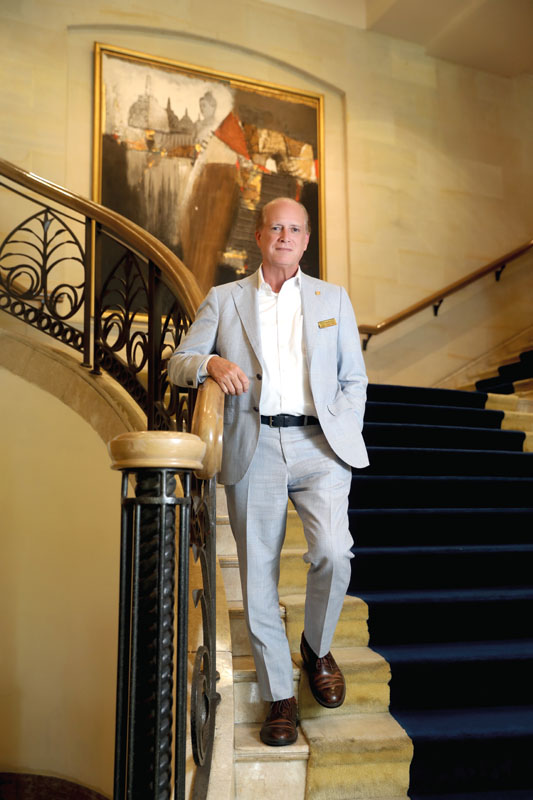 ---
Q: What made you choose hospitality for your career?
A: I left the United States in 1973 when I was drafted into the military and was stationed in Japan, where I learned to speak the language. When I left the military, I was offered a job at Prince Hotels in Tokyo, where I spent a year before returning to the US to finish college. As soon as I graduated, I went straight back there. Over the years, I've had probably every position possible in a hotel. My first general manager post was in Guam.
I really love being around people and, at its roots, hospitality is still a people business. The successful hotels, at any level, are the ones whose managers are mingling with the guests and listening to what they want.
Q: You worked in Montenegro for six years; what made you choose to go there?
A: I was living in the States and heard about this job, so I flew to Frankfurt for an interview and decided on the spot to take up the offer. Unfortunately, my geography wasn't very good and I thought I was heading to Monte Carlo! I was quite shocked when I arrived and found an old hotel from the Tito era that was under reconstruction, not the glittering luxury of southern France. But in fact, my job was to open a mountain resort that had had huge investment and was absolutely stunning. My wife still laughs about that mistake even today.
Q: What are some of the highlights of your career?
A: I think I've travelled more than most general managers and had a great mix of brands during my career. You meet so many interesting people and experience different cultures. I've also done a lot of hotel openings, which are very challenging but really rewarding.

Q: You've worked in Manado, Surabaya, Bali and Jakarta; what keeps you coming back to Indonesia?
A: It's the people, Indonesians are the warmest, kindest people in Asia.
Q: In Surabaya, you were involved with the Hotel Majapahit getting a UNESCO World Heritage Award; tell me about that experience.
A: I actually initiated the application. I realised that the first time the Indonesian flag was raised was in Hotel Majapahit. It was built by the Sarkie brothers, who built Raffles, 104 years ago and has been a significant player in Indonesia's history. The owner has done an amazing job of maintaining the original structure, even retaining the original tiles, and there is plenty of photographic evidence showing the various eras at the hotel. That hotel still holds a really special place for me. 
Q: You've hosted heads of state, including Indonesia's president three times; what sort of challenges do these visits present?
A: Yes, I hosted former president Susilo Bambang Yudhoyono in Manado twice and I hosted other heads of state and probably every ambassador when I was at Hotel Majapahit. Here at Hotel Borobudur, we have numerous ambassadors and ministers in the hotel every day. Behind the scenes, our security is very strong to ensure their safety, but unless it's the president, whose security team have their own demands, we don't really do anything special.

Q: In China, you were awarded Best Foreign General Manager. How did that come about?
A: Yes, three times! I was running serviced apartments where the renters were generally CEOs and other high-ranking business people who were living there for a full year. It was completely different from running a hotel, we just made sure there were plenty of activities for the families and ensured everything ran smoothly. I really have no idea what was involved in the decision process for the award.
Q: What are your plans for Hotel Borobudur Jakarta?
A: The challenge is keeping our iconic status but staying relevant. We have good occupancy now, but we need to be thinking about what kind of customers will be coming through the doors in the coming years. We're looking at healthier gourmet choices, entertainment options, ways to create a deep impression and customer satisfaction. Our unique selling point is our 23 acres of tropical garden; we have a new spa, extensive sports facilities, from tennis and badminton courts to an Olympic-sized swimming pool and a children's playground. There is nowhere else like this in Jakarta.
---