Anthony Syrowatka
Owner / General Manager, Viceroy Bali
---
Family-run luxury hotel Viceroy Bali found a place in people's hearts with its breathtaking location, warm service and outstanding facilities. Asia Dreams talked to Owner / General Manager Anthony Syrowatka about balancing work and family, the hotel and what lies ahead.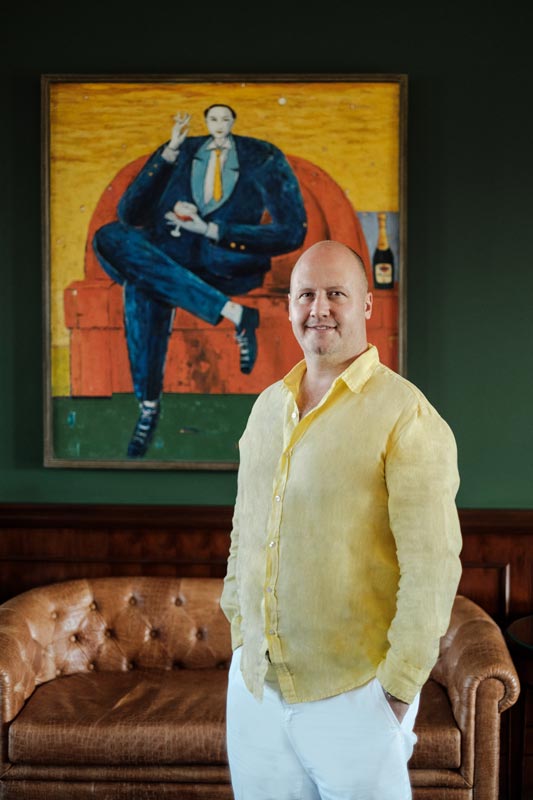 ---
Q: Has hospitality always been in your blood?
A: Our original experience in travel came from the guest perspective. As a family, we've always enjoyed travelling well and we used this experience to develop Viceroy Bali. We had a few different restaurants in Australia, but none of us have any official hospitality education. However, the hotel has now been open for 14 years and whatever we didn't know about the hospitality industry, we have learned!
Q: What do you think is the key to Viceroy Bali's success and how does the family angle impact on this?
A: Well, we chose a location that is very beautiful, not just for its scenery, but for the people, nature and culture. At that time, Ubud was very quiet, but over the last 14 years the hotel and the destination have grown to do very well. Viceroy Bali is a high-end, luxury experience and we have 170 staff serving 25 villas. Our guests like the hotel, the rooms, food, wine, the location of Ubud and Bali and the little extras that the family has implemented based on our own travels, like a car and driver in the Ubud area for guests. On top of that is the staff's warmth, friendliness and sense of engagement. We treat everyone on the hotel staff as though they are part of the family, which has an excellent impact on the guest experience.

Q: With Viceroy Bali being a family affair, how do you balance your work and personal life?
A: The whole family has always been very entrepreneurial, so I grew up in an environment where we talked business one minute and then personal matters the next, and we have retained this dynamic. Meanwhile, I try not to take my work stresses home with me to my wife and four daughters. It's important to find that balance. You always wish you could spend more time with your family and children.
Q: You've been updating Viceroy Bali over the last year or so; what plans do you have going forward?
A: We opened 14 years ago with 11 villas, then about five years ago we added 14 more and we're shortly going to bring online another 15 villas – so 40 in total. Then eight months ago we opened Apéritif, our second restaurant, and we're more than quadrupling the size of our spa. We're just about where we feel we can still provide the same feeling and quality that the guests expect.
There are many new areas in Indonesia, like Flores, Sumba, Raja Ampat, even the Gili islands. The Viceroy in Ubud is a jungle experience, but it would be nice to have another offering in Indonesia, whether it's a beach hotel, or a city hotel in Jakarta perhaps. But that's a few years down the track.
Q: What advice would you give people looking to emulate your family's success?A: Essentially, we had to work very hard, especially in the first few years of establishing the business, so I would say never give up on your goals and your dreams. There have been several critical instances where things have been very challenging for us, but we remained determined. Set your goal, work hard, stay dedicated and look for opportunities, and don't forget to offer a great product.
---
Viceroy Bali
Jalan Lanyahan, Nagi, Ubud
Bali 80571, Indonesia
T: (+62) 3619082777
viceroybali.com
---
Asia Dreams August – October 2019