Irma Djohan
Managing Director,Legian Hotel Management
---
Asia Dreams talks to Irma Djohan about her career and continuing her father's legacy.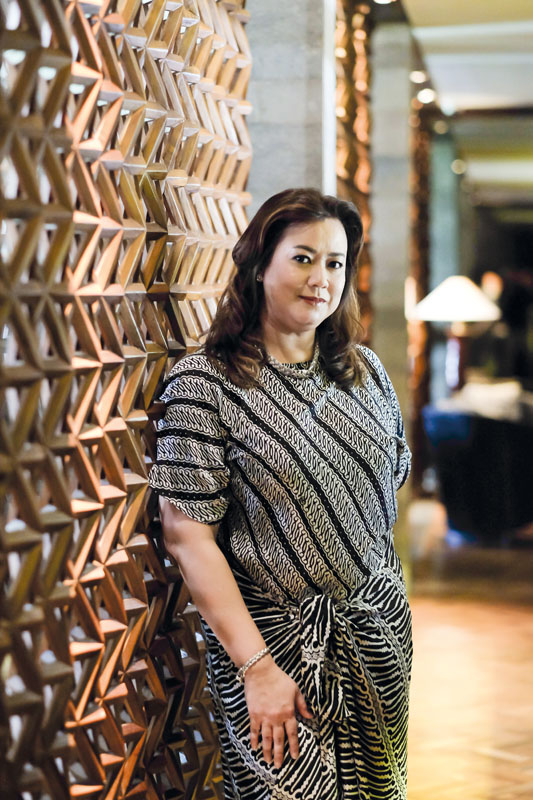 ---
Q: Your education is in banking and finance; what attracted you to this?
A: My father was my role model. He successfully managed large companies and I could see that finance is essential to managing any company. Banking was a high-profile career at that time and I wanted to be part of it. Eventually, about 10 years ago, my father suggested I work with him and we started the Bali International Flight Academy.
Q: Why did you decide on a flight academy?
A: My father had been managing Garuda Indonesia and was aware of the severe shortage of pilots in Indonesia and we both have a passion for education, so we decided to explore the idea.
Q: How did your banking background help you with the flight academy and how did you make it such a success?
A: We entered the market at the right time, in 2008, and explored established flight academies overseas to adapt successful models to suit Indonesia. My banking experience helped us to put in place strong fundamental finance and marketing systems, but for other areas we hired the best people. We collaborated with banks to offer student loans, with airlines to provide graduate jobs and implemented a thorough selection process to ensure we enrolled high-quality students from any background, even people who had never thought they could afford such an opportunity.
In any industry, the essential key to a successful company is healthy financial management. The basic principles are to maximize your revenues, control your costs and operations, implement capital management to invest or expand the company efficiently and conservatively, all backed up by good employees and strong leadership.
Q: What drew you into the hospitality industry?
A: I actually have a passion for both finance and for travelling and when my father built The Legian Seminyak, Bali 22 years ago, I witnessed it becoming an icon in Bali and my interest just clicked. Then a few years ago, he suggested that we, the shareholders, manage it ourselves, so we created Legian Hotel Management. My vision is to expand LHM in Indonesia and Asia; there are so many beautiful, untouched places with great tourism potential.

Q: The Legian Seminyak, Bali offers sophisticated elegance with a distinct Indonesian flair from the architecture and décor to the service. Is it important to you to showcase Indonesian culture?
A:  Yes, I believe this is crucial; I love the thought of building boutique hotels that have beautiful décor and architecture, showcasing a strong sense of the classic, local culture. This in turn helps to support high-quality traditional artisanship.
Q: What is the secret behind the hotel's success from your point of view?
A: Many elements play a part in this. The Legian Seminyak, Bali was created as a high-end boutique hotel with a sophisticated, traditional design. In addition, we offer high-quality, personalised service and have a wonderful location that has seen it become a destination in itself, offering culture and tranquillity with plenty of life happening on the doorstep. Over 35 percent of our guests are repeaters.
Q: Are you satisfied with your current success, or do you have more plans and ambitions?
A: There is always room to grow and I love to work. It is so satisfying seeing my new pilots making great achievements, and I see The Legian as my father's legacy; it is very close to my heart. Currently LHM is building The Legian Sire, Lombok on the beautiful Sire beach in north Lombok with views of white sandy beaches and the Gili islands in front and Mount Rinjani behind, which open towards the end of this year, and we are planning other hotels.
Q: What advice would you give to people looking to emulate your success?
A: The most important thing is finding good people to support you and taking care of them. You also have to know your market and add your own flair to make your product unique. Financially, you need to ensure you establish a system that supports healthy revenue, good cost control and sustainable profit.
---