Krakakoa open in Bali's cultural centre.

A year after debuting with a store in Seminyak, Krakakoa, the artisanal chocolate maker from Lampung, has recently opened its second store in the heart of Ubud. The minimalist yet colourful shop displays the full range of Krakakoa's award-winning cocoa products, which proudly represent farmers' empowerment, sustainability and world-class quality. Chocolate bars, bark and cacao nibs are among the delicacies available in the store, which is conveniently located just steps away from Monkey Forest.
While Krakakoa's colourful wrappers are sure to get the attention of passers-by, the new store offers more. Visitors are invited to cool down with its signature Frozen Hot Chocolate, the perfect way to cool down in Bali's hot weather, and to indulge in chocolate-based desserts like brownies, chocolate chip cookies and chocolate cheesecake, all freshly made daily. For a little pick-me-up, the store also houses a coffee bar with the best Indonesian speciality beans.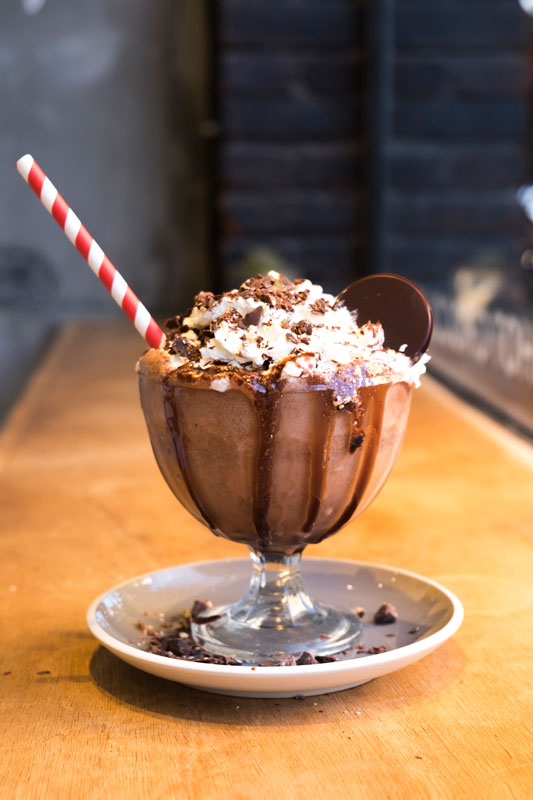 If you've ever wondered about the journey behind each chocolate bar, Krakakoa offers the chance to join its educational activities both in and outside the store. Separated by a glass window, an adjoining room in the shop presents a mini factory where you can take a peek at how chocolate is made, from bean to bar. For those looking for more hands-on experience, the company can arrange an interactive chocolate-making workshop on request.
---
Krakakoa
Jalan Monkey Forest, Ubud
Bali 80571, Indonesia