Focused on The Details
---
Asia Dreams talked to General Manager Christian Gerart about his love of luxury hospitality and drive to incorporate Indonesian touches into The Samaya Bali.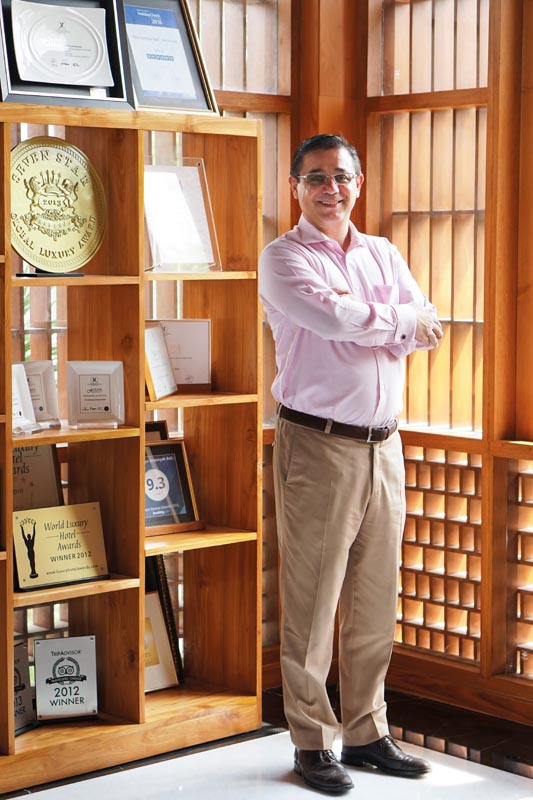 Q: What made you decide to get into hospitality?
A:: Actually, it was my career counsellor who suggested it as I was good at languages. I started out at a small resort in Germany and, apart from a six-month stint in the pearl culturing industry, I have stuck with it. After doing military service, I found work on MS Europa on a round-the-world luxury cruise and it was this luxury side of the hospitality industry that finally hooked me. The cruise lasted for seven months and we had to work very long days. I didn't renew my contract, but instead found a job at a hotel in Wiesbaden and started working my way up the ranks.
Q: So what was it about luxury service that attracted you?
A: It's about hosting and welcoming affluent travellers, seeing how people enjoy the good things in life and working out how to enhance these individual guest experiences. Small touches can make such a difference and, in my opinion, at the end of the day it's all about the personal interaction.
Q: As you value the personal connection with guests, have you mainly worked in smaller properties?
A: I've been working in the industry for almost 30 years now and many of the properties I've worked at have been smaller – The Samaya Seminyak is villa-only with only 52 keys; another property I managed, The Anantara Phuket Villas in Thailand, was also villa-only with 92 keys. I think this is a really good size. I worked at The Cotton House Mustique, an ultra-luxurious resort with only 20 bedrooms, but immediately following that I worked at The Hyatt Regency La Manga in Spain, a very large operation that had over 25 restaurants and bars, three 18-hole golf courses, 12 full-sized football pitches, three tennis courts, 200 rooms and around 150 apartments in a complex that had probably 16,000 to 18,000 people going through it in the summer. Despite the mammoth size, I still tried to make sure that we established good connections between the guests and the management.

Q: What made you choose something so massive after working in much more intimate settings?
A: I wanted to experience another side of the business. My first director role was in food and beverage in a privately owned lifestyle resort, a five-star five-diamond hotel with a three-Michelin star chef; while it was a great experience, I hadn't experienced working in large properties with multiple outlets and a corporate structure. I found the large resort fascinating, but it made me realise how much I appreciate working for smaller operations and having the opportunity to integrate with the local community and develop local staff.
Q: How are you enjoying The Samaya?
A: I've not been here very long yet, just a few months, but we have some fantastic talent here who really help make this a true luxury resort. We have a huge number of repeat guests, many of whom maintain contact with our staff even when they are not in Indonesia.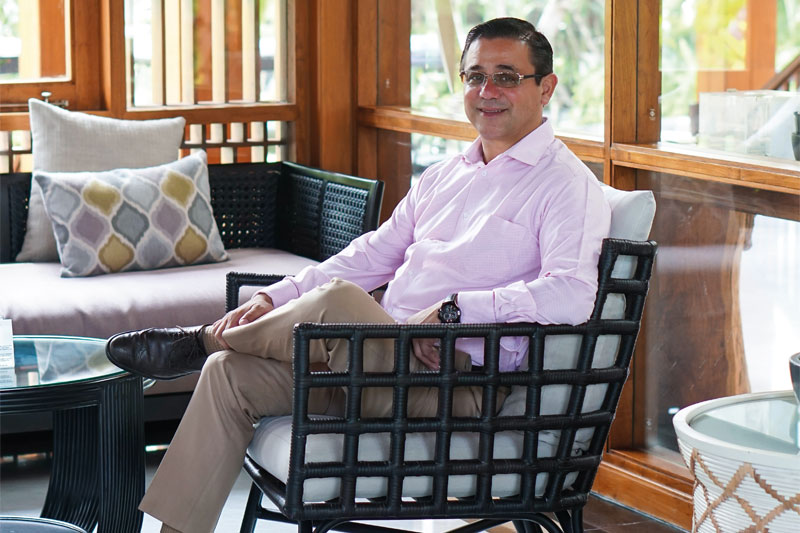 Q: How do you keep the resort fresh without disappointing repeat guests who return year after year?
A: It's a matter of balance. I intend to create some additional, different experiences for our guests and to increase our use of Balinese and Indonesian touches, optimising our integration with the Indonesian culture. However, maintaining our excellent relations with our guests, both on and off property is, of course, still key. The unique thing about our resort is that we are the only luxury villa resort in Seminyak with direct access to the beach. We offer an incredibly serene environment lulled by the sound of the waves, but the moment you step out of the front door, you are in the heart of Seminyak's trendy hustle and bustle and lifestyle. Not many hotels can offer that. I would love to draw more people who appreciate this dual character, as well as attracting more Indonesian tourists. That's my immediate goal.
Q: This isn't your first time in Indonesia, what draws you back?
A: My father is Indonesian, but I grew up mostly overseas so unfortunately I don't speak the language. Even so, it still feels like home to me. I'm very happy to be back in Bali, it's such a great island and has such a strong identity for tourism.
---