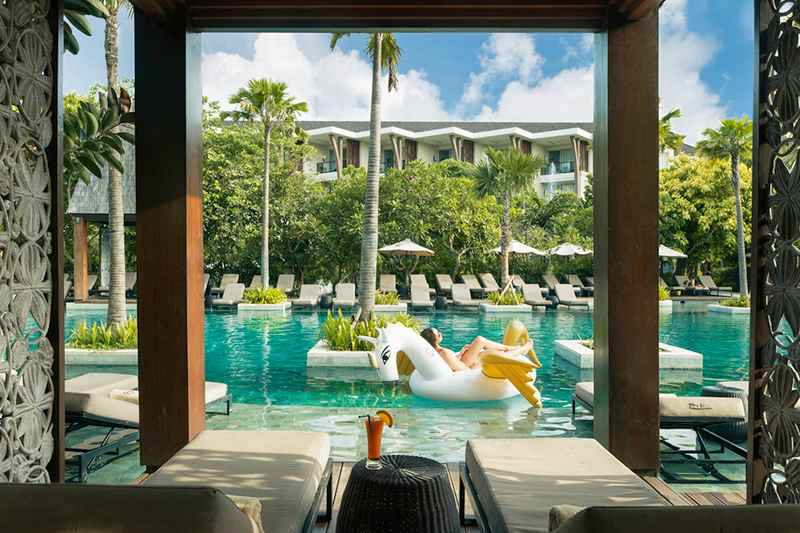 Enjoy special rates when staying longer at one of Bali's most luxurious resorts.
Bali, with its natural charms and stunning beauty, is the perfect place for a getaway. Living a slow-paced life surrounded by tropical gardens and listening to the sound of waves breaking is the ultimate relaxation, so if you're thinking of escaping to the island for a while, why not stay at Sofitel Bali Nusa Dua Beach Resort, where your wellbeing is paramount.
Inviting local travellers to enjoy its many facilities, this five-star resort is offering special package deals for long stays in its one-bedroom villas, with many perks available.

Starting at IDR19,999,000 net for a week-long stay, guests get to enjoy daily breakfast for two adults and one kid, daily housekeeping with disinfection, daily laundry for a maximum four pieces of clothing, weekly spa for two persons, 20 percent discount on food and beverage, 50 percent discount on additional spa treatments, complimentary Wi-Fi for the stay duration, private concierge, personal chef and security.
Those who stay for 15 days or longer will gain Accor Limitless Silver membership, while those staying 30 days or longer will automatically get Gold membership. Plan your trip to this beautiful island right now, and don't forget to spend blissful moments at Sofitel Bali Nusa Dua Beach Resort.
---
Sofitel Bali Nusa Dua Beach Resort
Nusa Dua Tourism Complex
Bali 80363, Indonesia
T: (+62) 3618492888