More than a shopping centre, Plaza Indonesia offers a luxurious lifestyle destination.
---
As the vibrant capital city of Indonesia, Jakarta is known for a lot of things – from its culinary scene, to art and fashion movements. That said, the one thing that is most synonymous with Jakarta has got to be the shopping scene. With more than 80 shopping centres, including the ones in Greater Jakarta, people from other cities in Indonesia or even other countries have been putting shopping on the top of their to-do list when visiting Jakarta.
Of course, out of the jaw-dropping number of shopping centres and malls, one actually stands out from the rest, and that is Plaza Indonesia. First opened in March 1990, Plaza Indonesia is one of the oldest malls in Jakarta, but with an excellent creative team and several major face lifts in 1996, 2000 and 2008, it successfully manages to stay relevant and be the leading destination among its counterparts.

When it was first opened, Plaza Indonesia was already at a staggering 38,050sq.m. in size, but then in 2009, it was expanded to 42,325sq.m. gross floor area, sprawling over six storeys. Plaza Indonesia isn't only a front-runner in the world of shopping and retail but also fashion, as the shopping centre is known to hold the prestigious Plaza Indonesia Fashion Week annually. The most stylish and chicest who's who of the city's social and trendsetting scene can be seen at the premises during the fashionable week. Held just last March, this year's Plaza Indonesia Fashion Week saw Indonesia's leading names in couture and cutting-edge fashion, like Iwan Tirta, Batik Berkah by Barli Asmara and Danjyo Hiyoji. International brands like Ted Baker and BCBG Max Azria also made an appearance.
The reputation of Plaza Indonesia as a fashion destination is evident by the exclusivity of its prime retailers. International brands like Hermes, Louis Vuitton, Chanel, Dior, Gucci, Givenchy, Celine, Fendi, Balenciaga, Saint Laurent Paris, Lanvin, Valentino, Loewe, Salvatore Ferragamo, Jimmy Choo, Christian Louboutin, Cartier, Bvlgari, Tiffany & Co. and Rolex all have their flagship boutiques at Plaza Indonesia – some are even exclusive only to Plaza Indonesia.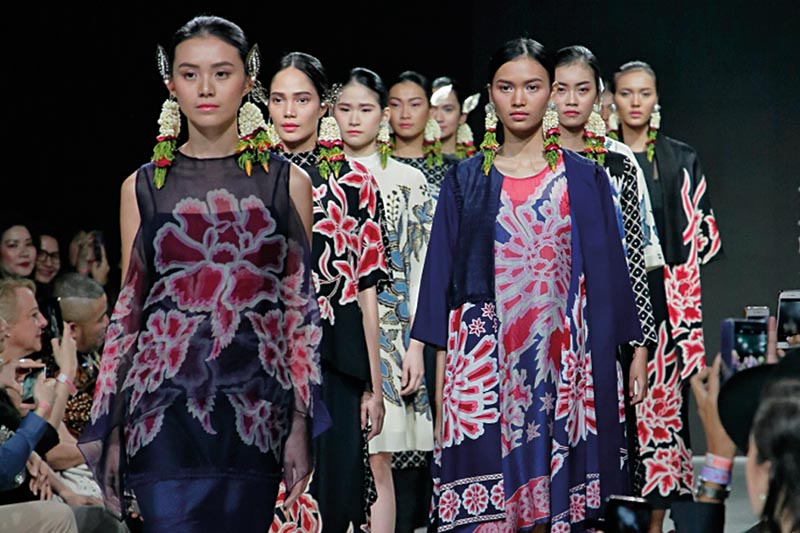 Furthermore, Plaza Indonesia is not only a luxury shopping destination but also a lifestyle hub. With top-notch, five-star facilities and customer service, it's not a surprise that the shopping centre is known to have an up-market customer profile. If all the shopping sprees are getting exhausting, Plaza Indonesia also homes a wide selection of curated cafés and refined restaurants, simply perfect to lavishly unwind. Refined restaurants like AW Kitchen by Akira Watanabe and Bistro Baron, trendy newcomer like Mother Monster, and classy patisserie Paul can be found at Plaza Indonesia – and this is just the tip of the wonderful culinary iceberg.
To top it off, the prime location of Plaza Indonesia enables visitors to actually experience the heart of Jakarta's business district. Of course the iconic HI Roundabout (known as Bunderan HI) as the focal point of Jakarta's skyline right in front of Plaza Indonesia is a sight to behold.
---
Plaza Indonesia
Jalan M.H. Thamrin
Jakarta 10350, Indonesia
T: (+62)2129920000