Photography is a big part of a wedding; it's how you capture the beautiful moments on the most memorable day of your life, frozen images of happy memories. The events leading up to the wedding and after are also worth shooting – namely the engagement and honeymoon.
Enter Nathan Wyatt. The British photographer specialises in engagement, wedding and honeymoon photography. Setting him apart from most of his counterparts is his choices of breathtakingly picturesque locations for the shoots, namely Santorini and Mykonos, Greece. Nathan has a particular knack of bringing together the natural chemistry of the loving couple with the magnificent backdrop of stunning landscapes that the iconic Greek islands are known for. "Naturally I favour working with natural light since the Mediterranean colours are so rich, offering endless amounts of inspiration from a photographic aspect," said Nathan.
Nathan studied at Central St. Martins in London and the University of Plymouth, before getting his Bachelor of Arts degree in photography in 2003. Having been taught the basic and traditional fundamentals of photography – including shooting with film cameras, processing film, creative lighting and dark room printing techniques – Nathan tackles the challenges of digital-era photography seamlessly.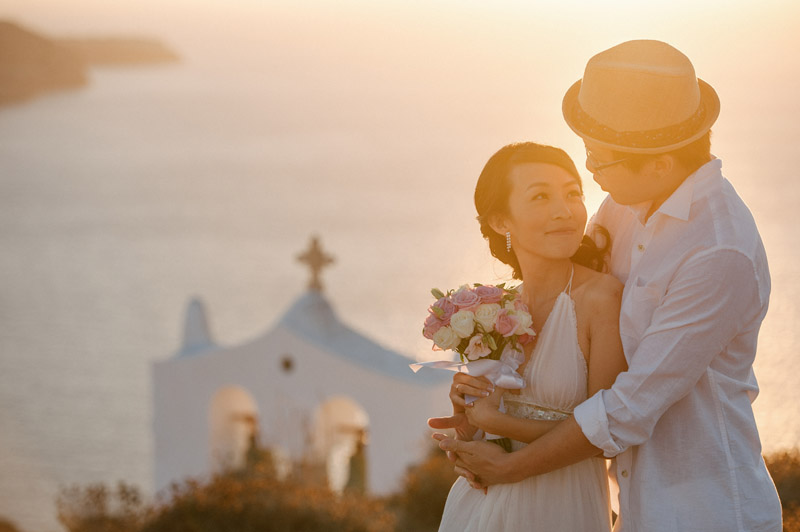 Many of Nathan's works have been featured in international print and digital publications, and he also works with the best local wedding planners, hotels and international wedding agencies from Australia, Asia, the US and the UK, who direct couples to Santorini.
"Personality, emotion and expression can really make a distinctive shoot when capturing a couple's story," Nathan explained. "As well as taking the photos, I am there to make couples feel at ease in order to get the best results and actually have fun on the day! Any couples that choose the Greek islands as their wedding, honeymoon or perhaps engagement destination will be enchanted by the unique energy and will have the most memorable celebration, one that I would be honoured to capture!".
---