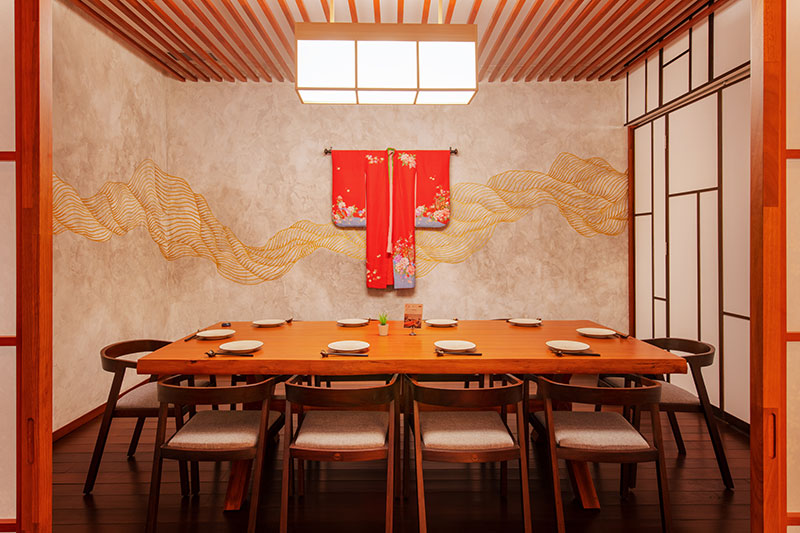 We take a look at the much-loved Japanese restaurant Saké-yo in Surabaya, and also talk to mastermind Seriwati Chandra about the restaurant and her other projects.
From the group that successfully brought Almaluna Bar & Resto to Surabaya, now comes Saké-yo restaurant, serving authentic Japanese food in a modern Japanese ambience. The kitchen is helmed by Executive Chef Toshikazu Kamibeppu, who has bagged over 30 years of experience in Tokyo, Singapore, Bangkok and the Honduras. With his undeniable passion for Japanese culinary art and the fresh ingredients used, diners can expect delectable Japanese delicacies at Saké-yo.
We'd suggest you try the Omakase menu, which roughly translates to "I trust you (chef)", where you can be adventurous and find a new dining experience. Savour the tasty set menu, meticulously tailored by the chef, using the finest ingredients available.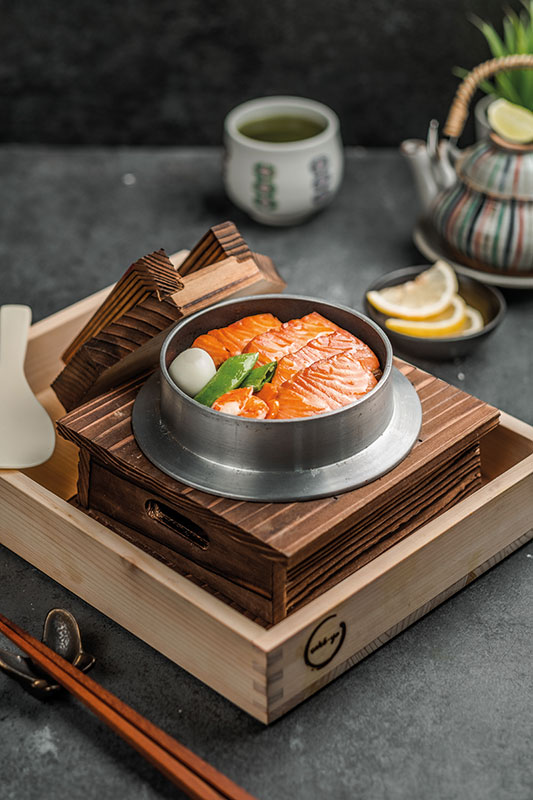 If you're into Japanese fried dishes, check out the Agemono section in the menu, where you can find tempura moriawase – or mixed tempura, maguro katsu, chicken katsu, ebi tempura and yasai tempura. The main star however is the sushi and sashimi selection. From sashimi moriawase and nigiri sushi, to modern sushi rolls and more variants in between, the restaurant is the perfect destination for an ultimate sushi fest.
The appetising decadency doesn't stop there, as the restaurant also offers robatayaki and yakitori selections. For something warm and hearty, the nabemono (hot pot) is ideal. The restaurant even has shabu shabu with thin slices of high-quality Japanese beef. The noodles on offer here are also enticing, from ramen and udon to soba.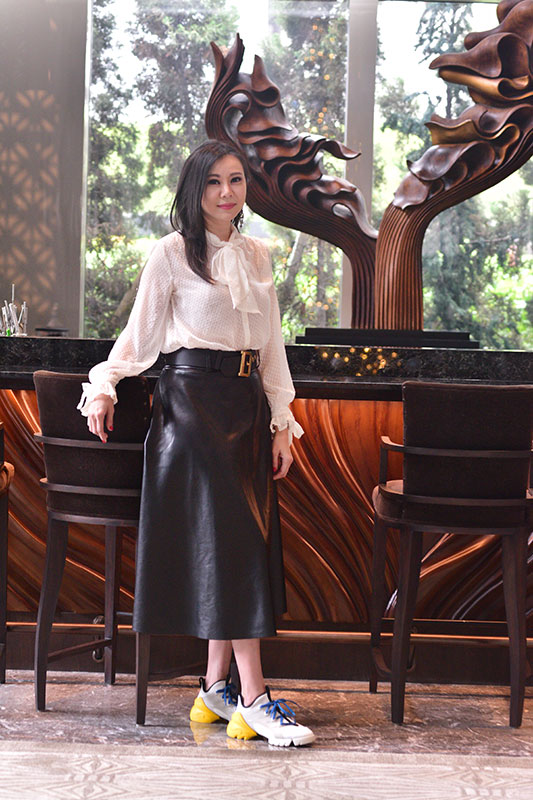 We talked to Seriwati Chandra – known as Sese, the brains behind Saké-yo and Almaluna Bar & Resto, to hear about the stories behind the establishments. "F&B has always been my passion, and I finally had the chance to open Almaluna around four years ago," Seriwati said. "I like wine and I like to go to bars, but back then enjoying wine in a bar was not a popular pastime in Surabaya."
Seriwati explained that when it first opened, Almaluna was only selling wine, before turning into a popular bar and restaurant like today. "We were kind of a pioneer when it comes to making wine bars popular in Surabaya," she said. "We used to have mostly wines, but now we offer more and more liquors, like whiskey, for example. Almaluna is also a restaurant now, offering tapas, and Western and Indonesian dishes."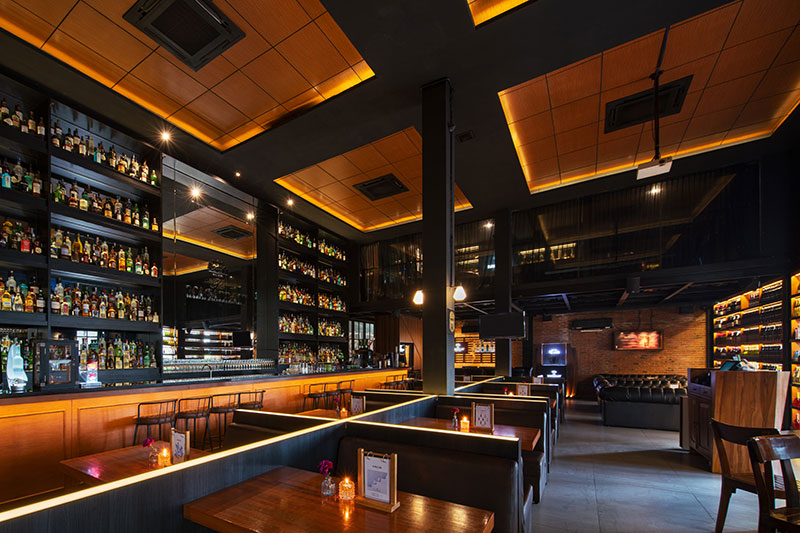 The liquor culture has also followed to Saké-yo, as the Japanese restaurant offers the biggest selection in Surabaya of sake.
When asked about the F&B scene in Surabaya, Seriwati did not hold back her pride. "For the last year or two, Surabaya's F&B scene has developed so fast. It's just as dynamic and developed as Jakarta's scene," she mused. "I have high hopes for the industry, for it to keep getting stronger and stronger."
Seriwati also gave a sneak preview of Almaluna Group's latest endeavour: bar catering. With complete collections of wines and liquors, and a polished VW combi that can be turned into a unique pop-up bar, the project is ready to cater to all your events' drinking needs!
---
Saké-yo
Pakuwon Mall
Surabaya 60213, Indonesia
T: (+62) 3199150556 / 8113286899
---
Almaluna bar & Resto
Pakuwon Mall
Jalan Puncak Indah Lontar No. 2
Surabaya 60213, Indonesia
T: (+62) 317392027
---
Asia Dreams February – April 2020