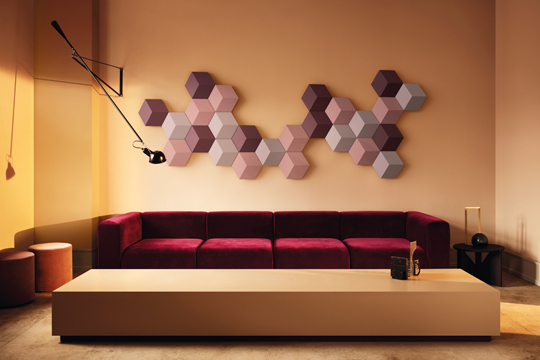 Beautifully engineered and with gorgeous aesthetics, Bang & Olufsen's newest product, Beosound Shape, is a brilliant addition to any room.
True to Bang & Olufsen's design ideals, Beosound Shape paves the way for audio systems with innovative features and cutting-edge technology. Beosound Shape is a modular speaker system made up of hexagonal tiles that can be mixed and matched to one's design sensibilities. The Beosound Shape features speakers, amplifiers and acoustic damper tiles that allow for unlimited customisation. For this purpose, Bang & Olufsen introduces an online visual design tool to advise users on optimal speaker tile configuration.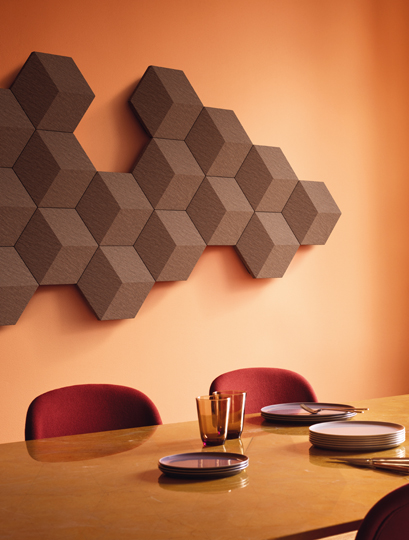 Users can utilise Bang & Olufsen's unique upmixing algorithm, designed to replicate the live acoustics of a band with vocal acoustics taking centre stage of the set up, surrounded by instruments. A literal wall of sound with immersive acoustics and dampening features, Beosound Shape fits seamlessly into multi-purpose rooms, studios and offices, as well as hotel lobbies. The tiles' colour palette includes shades such as Parisian Night Blue, Purple Heart, Infantry Green, Brazilian Clay, Wild Dove Grey and the quintessential Classic Black. Continuing Bang & Olufsen's collaboration with award-winning Danish designer textile manufacturer Kvadrat, a line-up of coloured wool fabrics will be available for further customisation, such as brown by Kvadrat, moss green by Kvadrat, pink by Kvadrat and dark blue by Kvadrat.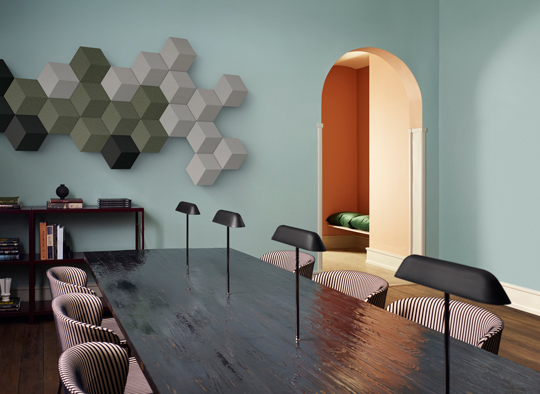 The Beosound Core connectivity hub enables users to stream high-quality music using their mobile devices via Airplay, Chromecast built-in or Bluetooth. As part of the B&O PLAY products line-up, Beosound Core also features multi-room functionality, allowing it to sync with other B&O PLAY products to play the same tunes in different rooms or different music for each room. Audiophiles keen on experiencing the new Beosound Shape can head down to B&O's showrooms at Pacific Place Jakarta and Jalan Sunset Road No. 55, Bali.