As one of the most popular holiday destinations in the world, Bali holds endless reasons as to why the tropical island is so sought after, including for honeymooners who are looking for an enchanting setting to celebrate their love. First and foremost, Bali is an island filled with many breathtaking natural wonders, from the white sand beaches and dramatic cliffs to lush rice paddies, magnificent waterfalls and majestic mountains. 
While the main island of Bali has plenty to unveil, take your time to sail out to the satellite islands of Nusa Penida, Nusa Lembongan and Nusa Ceningan. It takes about 20 minutes to get to these islands by speedboat, and once you're there, be prepared to be awed by the gorgeous hidden gems of natural lagoons, uniquely shaped beachside cliffs, and so much more.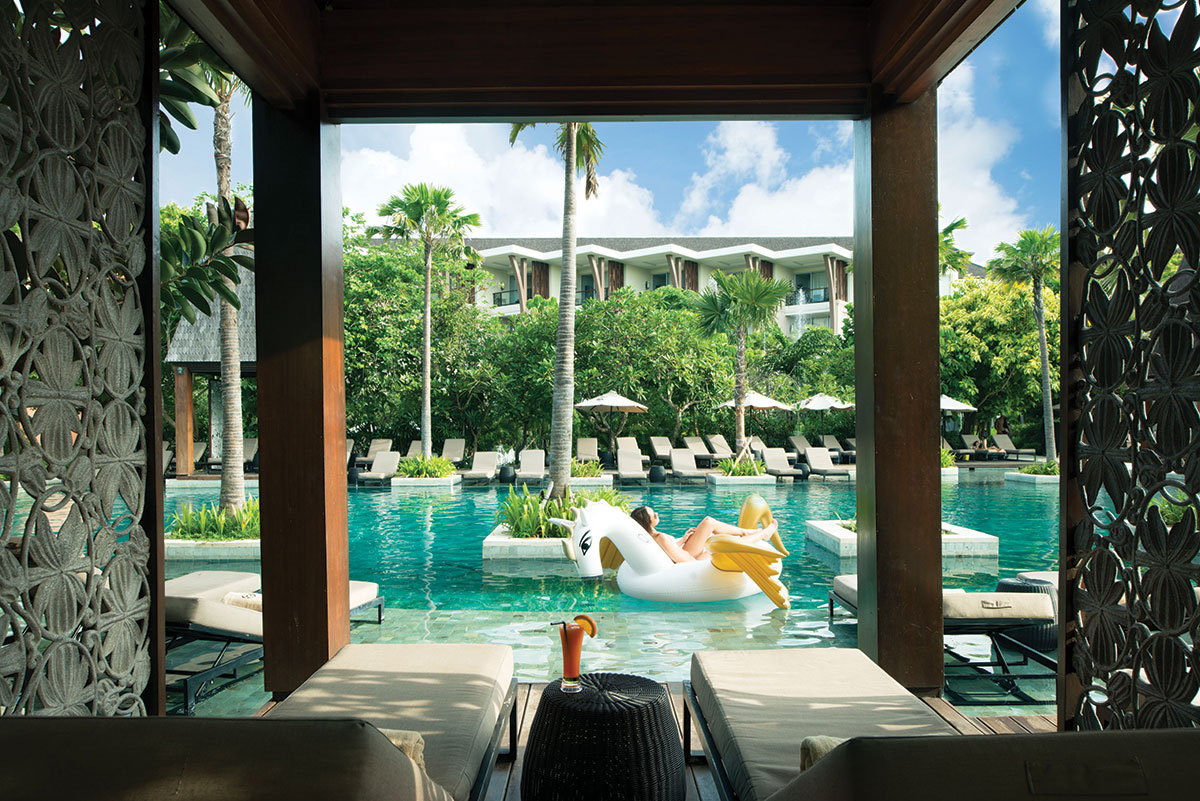 The cultural side of Bali is also impressive to discover, with innumerable beautiful temples, vibrant traditional ceremonies, not to mention the entrancing arts and dance performances. Watching the hypnotising Kecak dance by Uluwatu Temple on the Uluwatu cliff overlooking the vast ocean is a great choice for a date night.
Of course, if nature and culture are not really your scene, Bali still has much more to offer. From a pumping night life, to curated culinary creations, you just have to know where to look. When it comes to party life, the island has some of the most famous night clubs, as well as day clubs, in the world, presenting big names in music. For gastronomic goodness, Bali is a smorgasbord of flavour festivities, from the endless varieties of traditional street foods to refined, award-winning, five-star cuisine destinations, you had better bring your appetite. 

There's no dull time in Bali, that's why you will need utmost comfort after long days of exploring. Bali is studded with the most lavish resorts in the world, from the massive upscale hotel chains in Nusa Dua area, to secluded private villas in Uluwatu and wellness retreats in Ubud. Most of these accommodations come with world-class facilities and bespoke tailored service that allow you to be completely carefree and at ease during your honeymoon trip.