How to plan a great weekend away on the Island of the Gods. 
It's no secret that Bali fascinates many people. Touted as the best tropical holiday destination in Southeast Asia, this little island offers many wonders to enjoy, from magnificent views of the sunset from sprawling beaches, to endless jungle treks and hidden waterfalls that delight all who find them.
Famously known as a surfing paradise, Bali also caters to luxury travellers. In recent years, new five-star resorts and world-class dining outlets have opened around the island making Bali the perfect destination for a getaway from hectic, big city life.
If you are planning on going to Bali in the future, let us help you plan a faultless itinerary for a memorable trip.
Where to Stay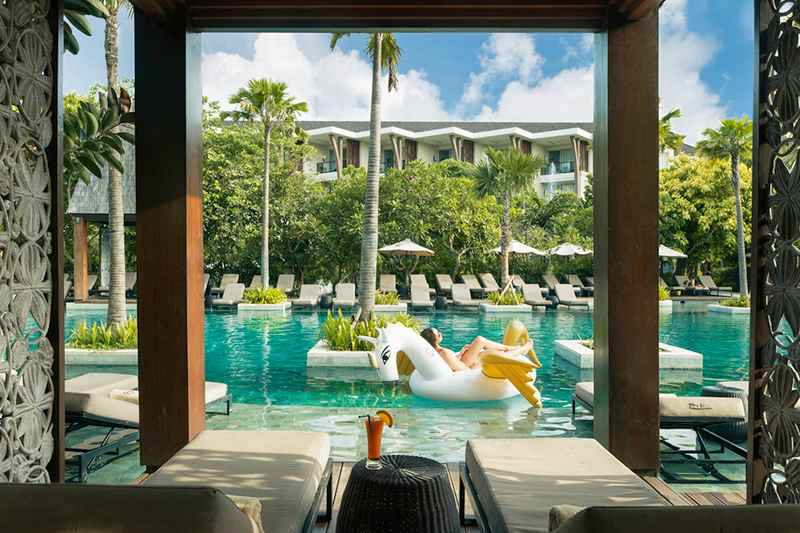 Thanks to the abundance of choices, deciding on a place to stay in Bali might be tricky, so it's best to plan ahead of time. Depending on what kind of getaway you're looking for, there are many places to pique your interest. For example, if you are planning on a slow weekend away from the crowds, Ubud might be a good place for you. The refreshing fresh air and the stillness is the perfect combination to help clear your mind.
If you are coming to Bali to enjoy the many fine establishments, staying closer to the action is highly recommended. Seminyak is a lively neighbourhood that offers great dining venues, five-star hotels and a buzzing nightlife scene. Places like The Legian Seminyak, Bali or Anantara Seminyak Bali Resort are both located in a prime area and right on the beautiful beach.
Meanwhile, in Nusa Dua, travellers get to experience the best of both worlds. Situated less than 30 minutes from Seminyak, you are close to shopping facilities and right on the soft sand of Nusa Dua. Rows of luxury resorts, such as Sofitel Bali Nusa Dua Beach Resort, The Apurva Kempinski Bali and The Westin Resort Nusa Dua, Bali, are ready to welcome you with impeccable hospitality and the sound of rolling waves.
What to Do

The options are endless when it comes to activities in Bali. But if you are only spending two nights on the island, it would be best to create a to do list. Are you a foodie? If so, then Bali is the perfect place for your culinary journey with everything from high-end restaurants offering delectable dishes from around the world to simple warungs that serve hearty and memorable meals.
Are you the outdoorsy type that appreciates nature? Spend a full day adventuring in Ubud with white-water rafting, jungle trekking and more. But if you are in Bali hunting for great places to take photos, Exquisite Media had compiled a list of great spots to snap your Insta moments that you can find in this article.