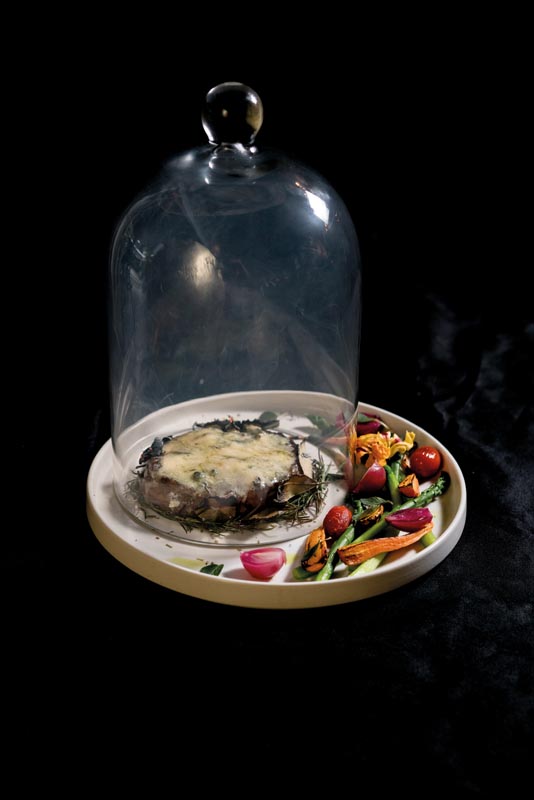 The newly opened Opera Mongio in Bali offers more than just a dining destination. 
From the minds of Anastasia Myasnikova and Mario Frisini – a combination of restaurateur, photographer, furniture maker, interior designer and aesthetes, comes Opera Mongio, the latest chic dining destination in Bali. This fusion of interests makes Opera Mongio more than just a restaurant, as the venue also showcases Anastasia's penchant for artistry. The interior is a combination of furnishings from Mario's family homes in Rome and Puglia, Italy and the works of Anastasia herself.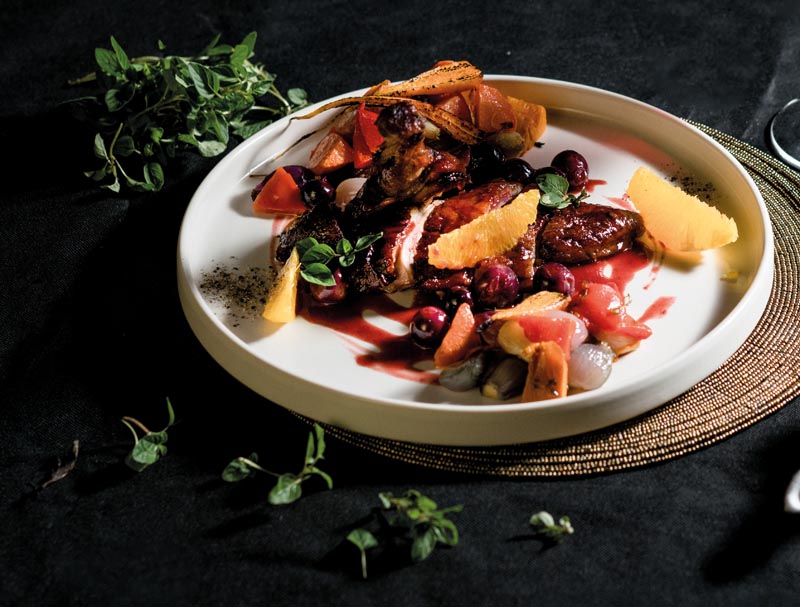 Serving breakfast, lunch and dinner, Opera Mongio offers Mediterranean-inspired hearty dishes that are hard to resist. The team brings refined home-style finesse and Opera Mongio's own twists to elevate classic French and Italian fare. Intriguing delicacies worth tasting include the dry-aged Balinese braised duck with orange sauce, roasted quail in grapes and wine and locally caught mahi mahi fish with lush mâitre d'hotel butter sauce.
Meanwhile, on the comfort food front, Opera Mongio offers quite a pizza selection, from the traditional to ones with inspiring twists, like the pork and mustard pizza. The pasta dishes are hand-crafted – made to perfection in terms of flavours and heartiness, and the desserts are gorgeously home-made and generous in size.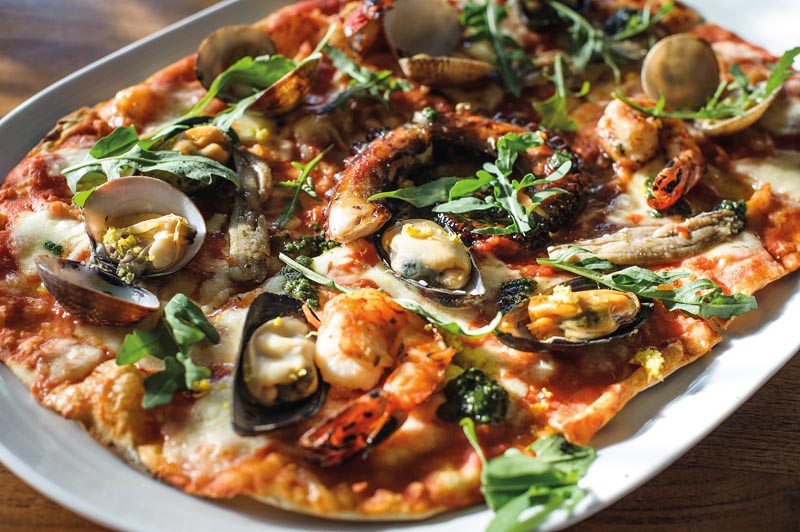 Anastasia's passion for cooking makes her very particular in sourcing her ingredients. The fresh fish are hand-picked daily, the prawns for the Caesar salad are wild-caught, the salami is made locally with no additives, the prosciutto is imported from Italy and the oysters come from Kupang and are served with four different shots. Topping it all off are the best French butter and finest extra virgin olive oil to cook.
The beverage selection at Opera Mongio is just as impressive. Meticulously concocted and unique cocktails are on offer, and wines from France, Italy and Spain are available. But while in a Mediterranean mood, why not opt for the homemade old-style liquors, like limoncello, mincino and amaretto? Opera Mongio sees a charming vintage art-deco hand-graved teak wooden bar with hand-crafted leather bar stools, with screenings of old silent Charlie Chaplin movies, transporting customers back in time while enjoying the tasting tray of home-made liquors.

Opera Mongio is all about storytelling. Guests can actually read about the origin of the name Opera Mongio, tracing back to Mario's family, in a 1970s newspaper article featured on the restroom wall. A thought-provoking gallery of family history, Opera Mongio is where old stories are shared and new stories are made, all over fantastic food and great company.
---
Opera Mongio
Jalan Pantai Berawa No. 29, Canggu
Bali 80361, Indonesia
T: (+62) 81337597206