Enjoy a selection of amazing promotions for all ages in September at The Westin Resort Nusa Dua, Bali.
A beautiful beachside resort in Nusa Dua, The Westin Resort is a one-stop holiday destination that caters to all ages. Offering a wide selection of fun activities and facilities, the resort seamlessly blends five-star hospitality with luxury amenities for everyone.
In the month of September, the resort is putting family first with special promotions on dining and wellness to enhance the holiday experience.
Dining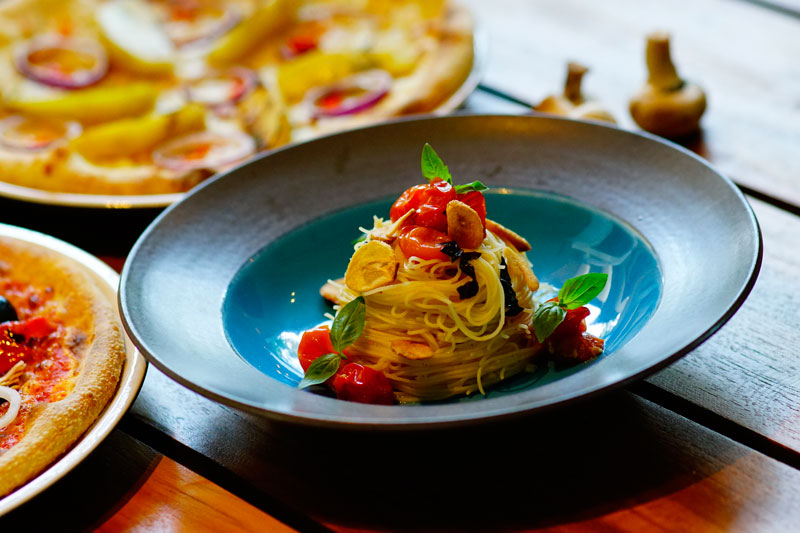 Beachfront Ikan Restaurant is introducing international guests to a popular Indonesian delicacy with its Gerobak Bakwan. The popular street food from Surabaya consists of fried wonton with tofu, noodles and meatballs in a soupy broth. Adding authenticity to the dish, the resort has created a replica street food cart from which the food will be prepared.
For something different, Velada Tapas Bar and Kitchen is adding home-style British classics to welcome the new Premier League football season. Enjoy a selection of traditional dishes including Bangers & Mash, Stargazy Pie and Steak with Yorkshire Pudding.
In addition to the weekly Sunday Adventura Brunch at Prego, the resort will also celebrate Italy's annual Vendemmia festival with fun activities on 22 September 2019. Apart from the fine food selections, guests at the brunch will also be invited to join fun games, lucky draws and traditional grape stomping from Sababay Winery.
Wellness

Indulge in a world of relaxation and rejuvenation at Heavenly Spa by Westin. This month, your body's wellbeing is at the core of the award-winning spa's The Wellness Escape. Enjoy a fulfilling wellness programme that includes Vinyasa yoga and alignment for 60 minutes followed with a sound bowl meditation for 30 minutes.
Lastly, the spa is also inviting anyone who wants to melt all the tension away to enjoy a green tea oil massage with its Heavenly Tea Retreat. This treatment also includes a gentle green tea body scrub and complimentary use of the spa's full range of thermal facilities, and ends on a sweet note with Afternoon Tea at The Lobby Bar and Lounge.
---
The Westin Resort Nusa Dua, Bali
ITDC
Bali 80363, Indonesia
T: (+62) 361771906
E: reservation.00035@westin.com