The Winner of Exquisite Awards 2022 – Best Newcomer Chinese Restaurant Jakarta: T'ang Court at The Langham, Jakarta

The much-anticipated internationally renowned restaurant is finally open in Jakarta, Indonesia. T'ang Court was first launched at The Langham, Hong Kong, serving exquisite Cantonese cuisine and boasting a prestigious three Michelin stars. Now distinguished diners in Jakarta can enjoy these delicacies with the recently opened T'ang Court at The Langham, Jakarta.
Helmed by the hotel's Executive Chinese Chef Chong Kooi Sam and his talented culinary team, T'ang Court is ready to serve all-time Cantonese favourites, like the T'ang Court Peking duck, duck meat fried rice, vegetarian winter melon white fungus soup, flaming baked mud crab with turnip cake, pan-fried short ribs in honey glaze, steamed spotted grouper with shredded pork, and steamed fresh crab claw on egg custard with caviar and crispy rice in lobster bisque. 
Offering so much more than divine flavours, the restaurant is ensconced on the hotel's 61st floor with magnificent views of the vibrant Jakarta skyline from above. The venue is adorned with a meticulously designed interior that draws inspiration from the Tang Dynasty, known as China's Golden Age of arts, literature and culture, allowing diners to bask in the region's cultural richness.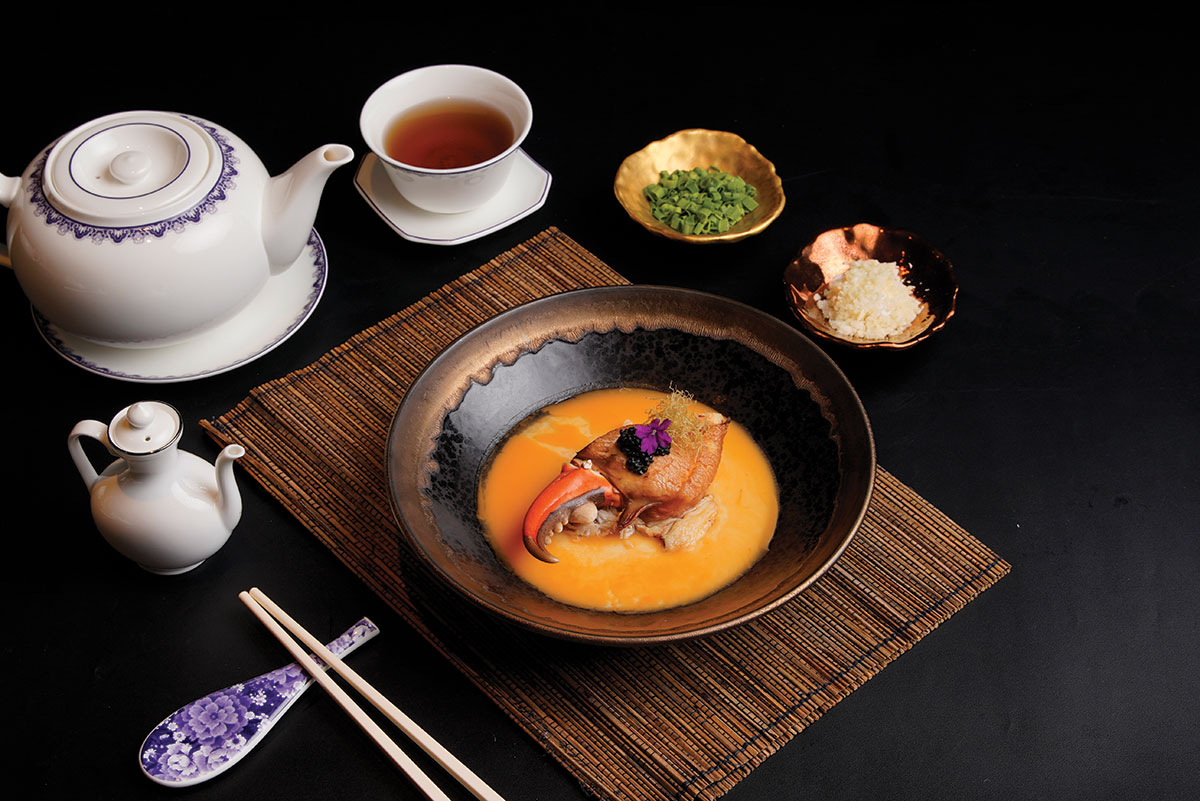 Visual exhibitions of history and philosophy are evident throughout the restaurant, including paintings, calligraphy, as well as pots and vases. The venue accommodates up to 160 diners for lunch and dinner, with six thematic private dining rooms, each depicting a Chinese flora with philosophical meaning and wisdom. 
The Peony dining room represents prosperity and spring and can accommodate up to 24 people. The Lotus (harmony and summer) and Plum Blossom (longevity and winter) rooms hold 10 people, while the Chrysanthemum (peace and autumn), Chinese Lily (blissful life) and Daffodil (fortune) rooms welcome parties of eight. 
---
Highlights
Steamed fresh crab claw on egg custard with caviar
T'ang Court Peking duck
Pan-fried short ribs in honey glaze
---
T'ang Court
The Langham, Jakarta
District 8, SCBD
Jakarta 12190, Indonesia
T: (+62) 2127087888
E: tljkt.info@langhamhotels.com