T'ang Court, the renowned and beloved Cantonese Chinese restaurant at The Langham, Hong Kong, has once again received the highest Michelin star accolade of three stars. Receiving this prestigious three-star accolade for the fifth consecutive year, T'ang Court has been a Michelin starred restaurant since the Michelin Guide first launched in Hong Kong and Macau in 2009.
Led by the five-star hotel's Chinese Master Chef Kwong Wai Keung, who has been in T'ang Court since it opened in 1988, and T'ang Court Executive Chef Wong Chi Fai, who has been with the restaurant for nearly two decades, the culinary team has maintained the highest culinary standards and continues to serve exquisite Cantonese cuisine. The sophisticated dining experience is made even more memorable by the exceptional personalised service.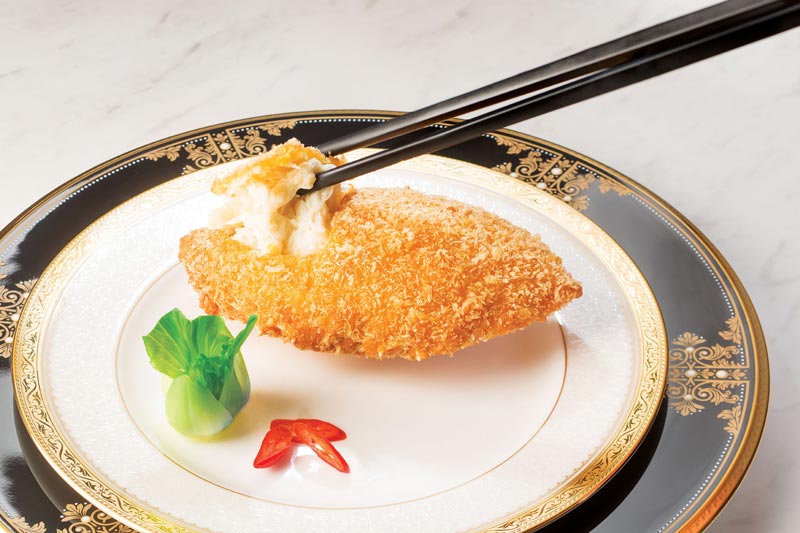 Favourite signature dishes on the T'ang Court menu, all of which are crafted using the freshest and finest seasonal ingredients, include Stir-fried Fresh Lobster with Spring Onion, Red Onion and Shallot, Baked Oyster with Port Wine, as well as Baked Stuffed Crab Shell with Crab Meat and Onion.
The recently unveiled LA LISTE 2020 in Paris also scored T'ang Court with a remarkable 96 out of 100 and is ranked highly among the world's top 1,000 restaurants, as well as being one of the top five out of 126 restaurants it lists in China.
---
T'ang Court
The Langham, Hong Kong
8 Peking Road, Tsim Sha Tsui
Kowloon, Hong Kong
T: (+852) 21327898
E: tlhkg.tang.court@langhamhotels.com
langhamhotels.com/en/the-langham/hong-kong/dining/tang-court/