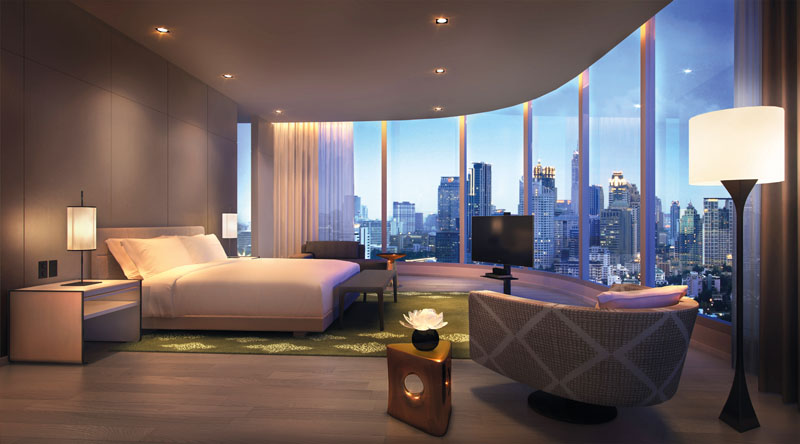 The gem of Asia, Thailand is blessed with countless fascinating attractions. From shiny cityscapes to idyllic mangrove villages, there is something for everyone in the Land of Smiles. Asia Dreams take a charming journey to explore the natural riches of this stunning country.
BANGKOK
STAY
Our journey starts at the glamorous Park Hyatt Bangkok. The five-star hotel is a winning choice for travellers looking to travel in style, with an amazing outdoor swimming pool and award-winning spa as well as three distinctive bars catering to thirsty travellers.
SEE
Adventurous guests looking to take in the local smells and sights should visit the ever-busy Rod Fai Train Night Market. The open-air bazaar is open from Thursday to Sunday, from the golden hours of sunset till midnight. An eclectic collection of hawkers awaits visitors, from handcrafted leather goods to street food sure to satisfy the pickiest of taste buds.
DINING
The Penthouse Grill at Park Hyatt Bangkok is a steakhouse featuring premium cuts and air-flown seafood. The handsome restaurant is perfect for a secret rendezvous, with an impressive menu featuring artisan Japanese Wagyu, as well as grain-fed Spanish striploin.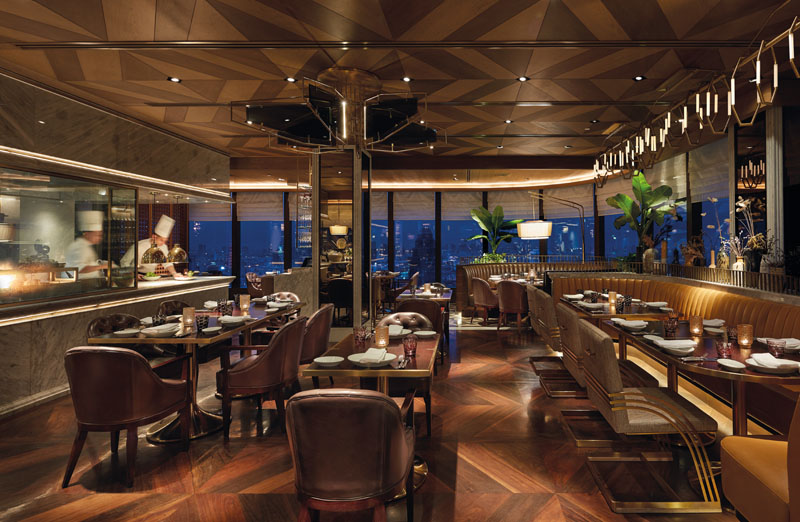 ---
KRABI
STAY
The ShellSea is a swanky beachside accommodation offering elegant suites and spacious villa residences perfect for a weekend getaway. Expect charming touches of seashell décor, bright pastel colours and balcony-side sofas overlooking the lovely beach view.
SEE
For a change of pace, take up a batik-painting course held by the Koh Klang villagers. The colourful and stunning batik motifs of the Koh Klang village feature floral elements, hand-painted traditionally by the locals.
DINING
The Baan Ma-Ying restaurant at Koh Klang is located on traditional wooden stilts. Diners can enjoy the rocking of the water and the pristine mangrove greenery while tucking into local delicacies. Try the keng som, a sour and spicy fish soup sure to whet your appetite and the delicious fried grouper with bowls of freshly cooked rice.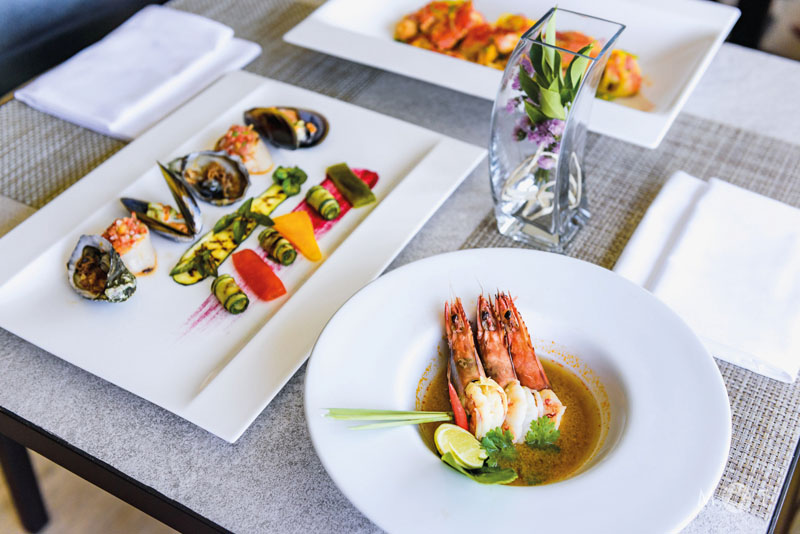 ---
KOH YAO NOI
STAY
The newly opened Cape Kudu Hotel is perched on a hilltop overseeing the surrounding islands. White-washed walls and hand-painted turquoise detailing exudes the cool elegant vibe of the resort. With a chic swimming pool and a clubhouse equipped with a pool table and communal sitting, it is easy to see why the hotel is a home-away-from-home for many.
SEE
Island-hopping is a favourite pastime of guests to the island, where choice snorkelling and diving spots feature the local marine life such as coral, clownfish and sea urchins. Take a beachside stroll and watch baby crabs scuttling into tiny holes in the sand.
DINING
The Hornbill Restaurant at Cape Kudu Hotel is a favourite haunt for guests looking to spend quality time catching up on a novel or relaxing at the bar. The buffet spread at the restaurant features platters of sizzling sausages jostling alongside local favourites such as the hearty crab curry.
Visit the Rest Calm at Koh Yao Nai for hearty local delicacies served in classic catering baskets. Piping hot tom yum soup, freshly grilled seafood and grilled vegetables are paired alongside an iced mug of potent Thai-style coffee. Recline on the cutesy triangular couches and enjoy the brilliant sea view.
---
PHANG NGA
STAY
For a slice of luxurious heaven, the La Vela Khao Lak is the choice accommodation. All water features and swanky contemporary minimalistic décor, a dream vacation awaits guests at the beachside resort. Guests can pamper themselves with its selection of dazzling dining venues, the full-sized swimming pool and the elegant spa facilities.
SEE
Immerse yourself in the local heritage at Ban Tha Din Daeng, where locals show off traditional mining techniques. Take a short hike through the woods and work up a sweat kayaking around a luscious mangrove nature trail, where the tranquil peacefulness will surely bring you closer to nature.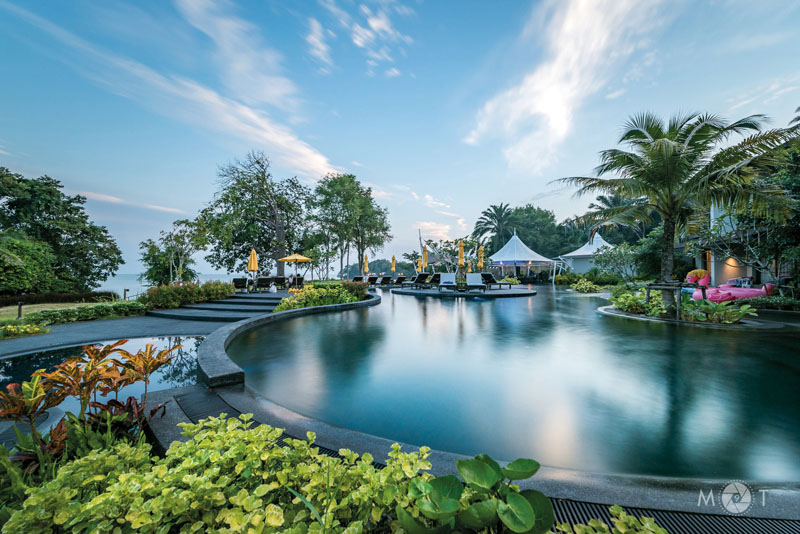 DINING
Travellers looking to grab lunch local-style are recommended to drop by the Ruen Mai Kaen Restaurant. Set in a jungle setting, diners can enjoy local delicacies such as Thai-style steamed fish as well as crisp parcels of prawns and vegetables fritters.
---
Tourism Authority of Thailand
The Plaza Office Tower, Lantai 38
Jl. MH Thamrin kav 28-30, Jakarta
T: (+62) 2992 2353