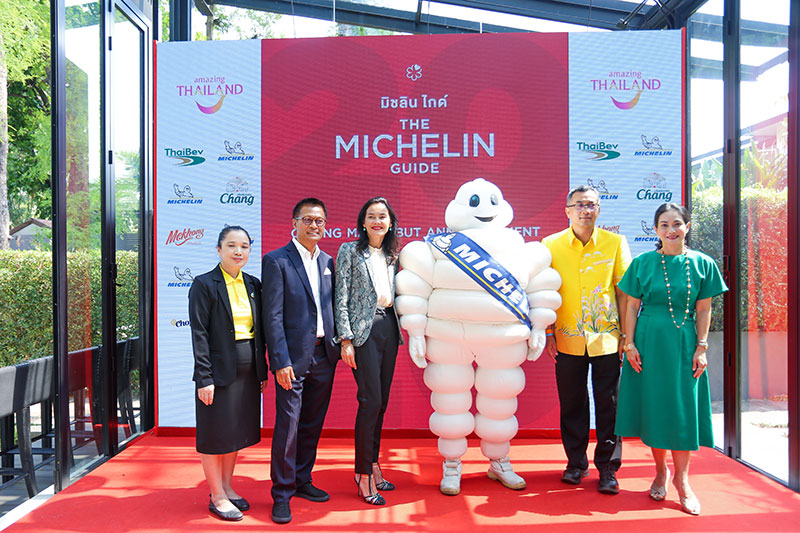 When it was first launched, The Michelin Guide Thailand ignited a very positive reception – especially among discerning diners and enthusiastic foodies. Initially in its 2018 edition, the world-famous gastronomic guide books brought Thailand the culinary recognition it deserved by featuring exceptional dining destinations in the country's capital, Bangkok. The guide stepped it up a notch with its next instalment, The Michelin Guide Bangkok, Phuket and Phang-nga 2019, by adding the two latter cities to the list.
In April, The Tourism Authority of Thailand (TAT) proudly announced that Thailand's enchanting city of Chiang Mai has been added to the third edition of The Michelin Guide Thailand – The Michelin Guide Bangkok, Chiang Mai, Phuket and Phang Nga 2020. Slated to launch at the end of this year, the upcoming guide will feature the dining delights of these regions.

"The addition of Chiang Mai as another culinary destination in the latest edition of The Michelin Guide in Thailand reflects the growth of gastronomic tourism in Thailand," TAT Governor Yuthasak Supasorn said. "Chiang Mai is a logical inclusion in the guide, given it has such a thriving food scene and since it is a major tourist attraction and travel hub connecting to secondary destinations in the north. The Michelin Guide will help to further elevate Chiang Mai's culinary status."
A charming combination of the old and the modern, Chiang Mai hosts a great culinary scene, with an array of eclectic cuisines and eateries – from fine dining restaurants to quaint local joints.
"Chiang Mai is deserving of being highlighted in The Michelin Guide in Thailand for its distinctive local cuisine," Country Director of Michelin Siam and Secretary General of Michelin East Asia and Australia Segsarn Trai-Ukos commented. "This edition of The Michelin Guide serves as a true testimony to the regional diversity of Thai food, which varies due to the combination of climate, geography, culture, history and ethnicities of each region. This makes Thailand an ideal and truly exciting gastro-tourism destination."
---