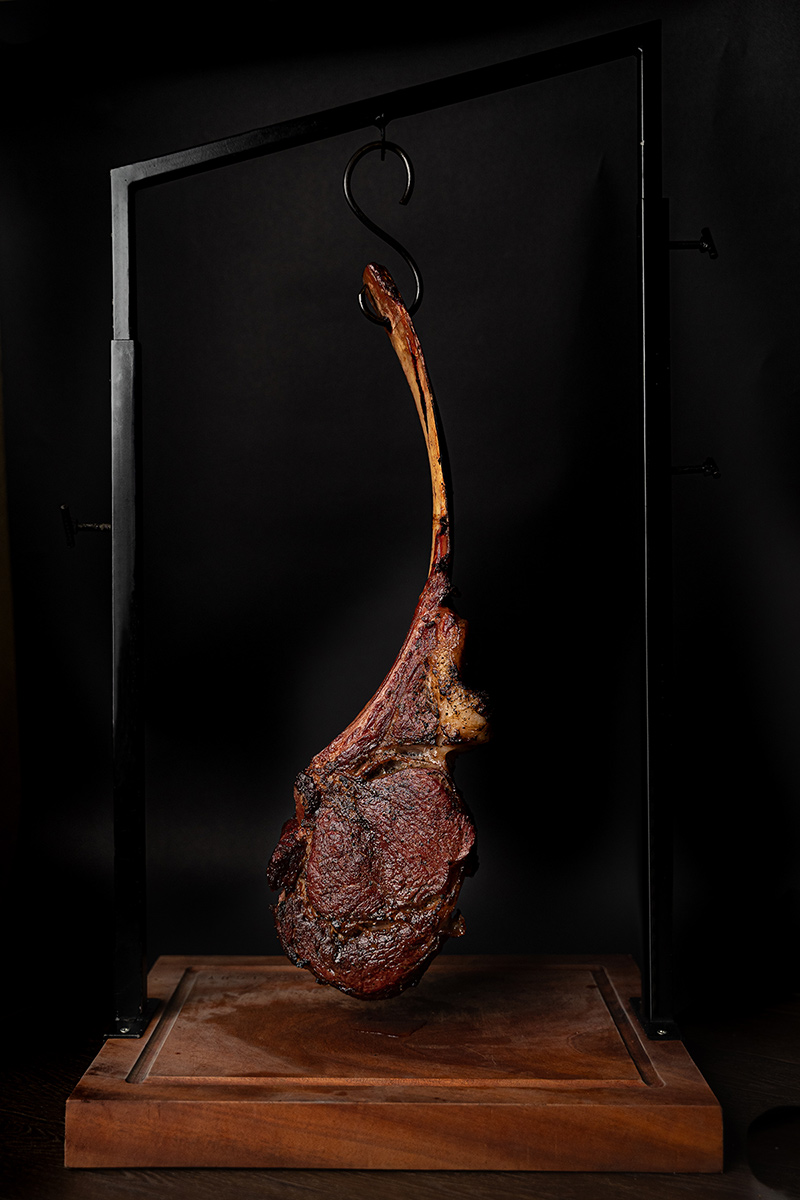 If doing your hobby and interest is a joy, and making a living from it is a blessing, then what meat enthusiast Dimas Ramadhan Pangestu is living right now is probably heaven sent.
Dimas is known on social media platforms as Dimsthemeatguy, his channel dedicated to his love of quality meat. Nearly all of his content is about the beauty of meat – from trivia to cooking, testing recipes, trying different grades of beef, experimenting with various methods of preparation, and, of course, eating his creations in pure bliss. He sometimes take challenges from his followers, or does a collaboration video with fellow foodies and cooks. 
After gaining millions of views and followers, last year Dimas took his infatuation to the next level when he fulfilled his dream and opened Meatguy Steakhouse. Inspired by the robust and classy New York-style grills, his restaurant is a modern venue that combines industrial and minimalist styles, with posh, dark elements in the marble and wood. In one corner, there's a large dry-age showcase refrigerator displaying an extensive collection of meat undergoing the dry-aging process. The venue interior is dimly lit to focus all the attention on the main attractions.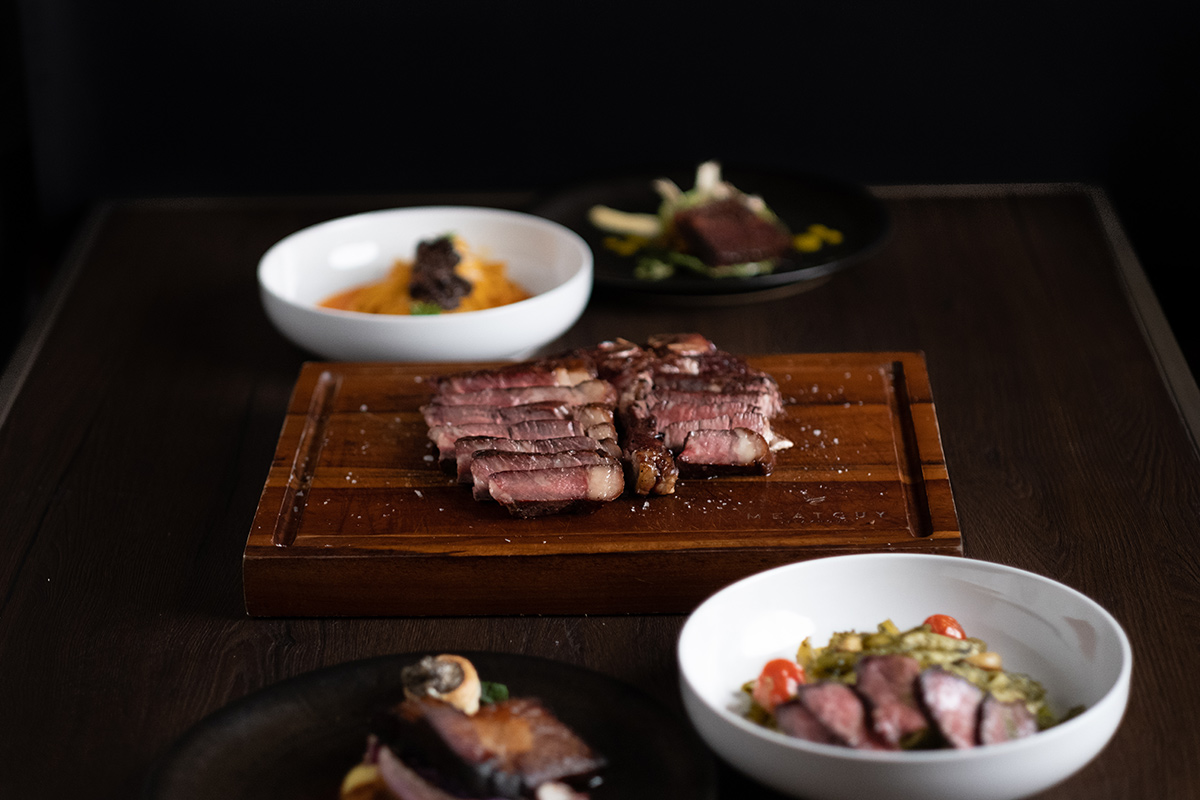 Dimas hasn't held back in constructing his menu to highlight meat, everything on it has beef, including the Caesar salad which has grilled tri-tip. Simply put, apart from the desserts, sides and sauces, everything else on the menu has beef in it.
Understandably, the real deal is in the mains, which are separated into Grill and Signature sections. The former has an excellent assortment of cuts from secondaries such as chuck eye, denver and picanha, to the more primary ones like ribeye and sirloin, with beef that ranges wagyu A5, Australian wagyu full blood and US prime black Angus. As for the Signature column, Meatguy serves three lavish meaty dishes that each merit at least one try in a lifetime. Manhattan Affairs is a porterhouse Australian wagyu full blood that's grain-fed for 200 days, while the Bone Collector takes the bone-in ribeye cut of its Australian wagyu. 
None came close, however, to the excitement of the final boss, The Hanging Tomahawk, or Godfather. This is the dish that is most associated with the celebrity owner, it's an Australian wagyu full-blood that's been grain-fed for 400 days.

Clearly due to his journey to fame, other than the impressive meat selection, Dimas himself is the restaurant's main attraction. People come not only to enjoy delicious steaks but also to meet him and watch him do what he does best. The unique final touch at Meatguy is a designated counter-slash-stage that fills one end of the dining room; a spotlight for Dimas to expound on what he does every day on his channel, but now with the live presence of his followers and among his most precious treasure: beef.
Meatguy Steakhouse