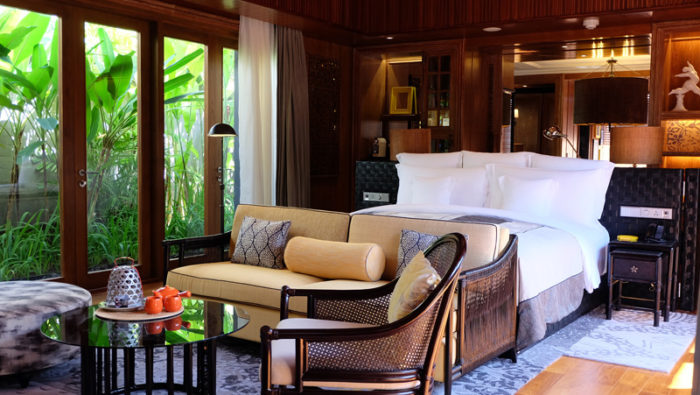 A unique combination of authentic Balinese values and modern interpretation, this hotel offers a getaway to remember.
---
For the first time ever, Hotel Indigo has opened in a resort location, and of course, there's no better place to start than Bali's own Seminyak Beach. Sprawling across 4.7 ha of lush, perfectly manicured tropical gardens are the 270 stylish and spacious rooms and the very impressive 19 villas.
Considering the size, and the very vibrant location, it's wonderfully surprising to see how serene the ambience at Hotel Indigo Bali Seminyak Beach can be. A feast for the eyes and with a knack for aesthetics, each corner of the property showcases charming and magnificent details that are inspired by traditional Balinese values, presented in a contemporary way.
Upon arrival, you will be welcomed to the Neighbourhood Gallery – the expansive and picturesque lobby space – by the Neighbourhood Host, who will not only be at your beck and call for the usual concierge service, but also ready with curated suggestions and arrangements for where to go, what to do and see, and the complete Seminyak experience.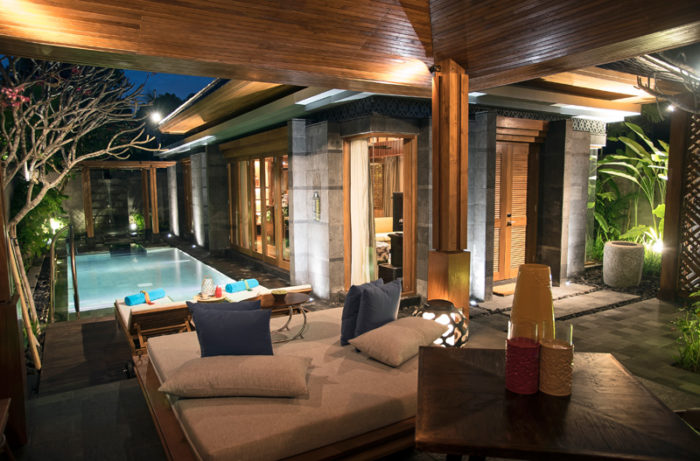 For a true bespoke getaway, the villas at Hotel Indigo Bali are a must. Each comes with a private outdoor swimming pool, a whirlpool and an elegant marble bathroom with a bathtub. Just like all the rooms and suites, the villas also come with the complimentary Punch & Munch corner (excluding alcoholic beverages), where the coffeemaker, juicer and cocktail recipes and ingredients can be found. Right before the swimming pool, villa guests will also find a semi-outdoor living area adjacent to the pantry with its own entrance for the Neighbourhood Patih. The Neighbourhood Patih is a dedicated and bespoke service that will make sure every aspect of your stay at the villa is well taken care of.
While the privacy and the comfort of the villas are paramount, we suggest you roam further outside to see the variety of dining destinations Hotel Indigo Bali offers. Start with personalised tea or coffee time at Pottery Cafe, before heading to Makase, the hotel's homey restaurant with Balinese and Indonesian flavours to savour. For a more refined journey to the world of local cuisine, opt for the intimate Salon Bali signature dining, and Tree Bar is available for organic refreshments by day and potent cocktails by night.
---
Hotel Indigo Bali Seminyak Beach
Jalan Camplung Tanduk No. 10, Seminyak,
Bali 80361, Indonesia
T: (+62) 3612099999
E: hotelindigobali.reservations@ihg.com