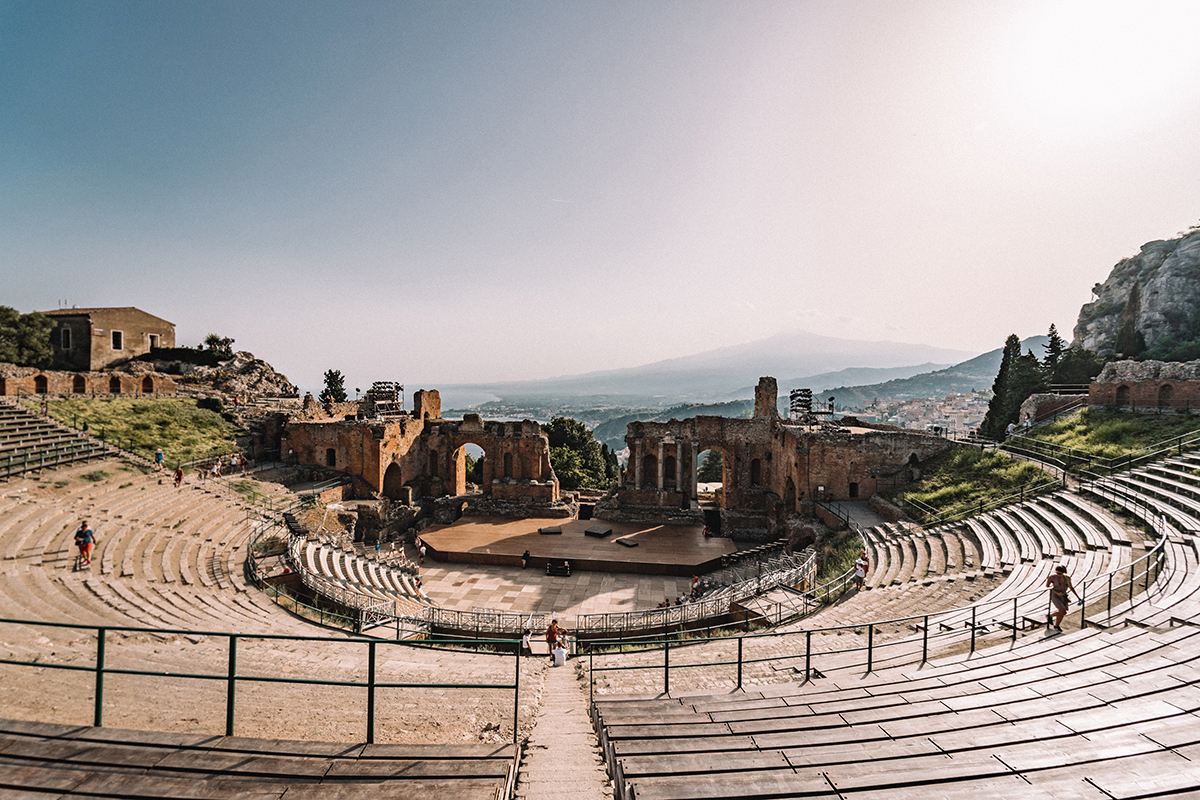 Ever since season two of the hit television series White Lotus aired, Sicily seems to be the hottest topic of conversation when it comes to a decadent getaway. The region's brush with fame used to be associated with Hollywood's mobster movies, but now it has become the playground of the ultra-wealthy. Priding itself on its heavenly coast and terrain, as well as its cultural heritage, Sicily is truly a sight to be seen.
Sicily's capital city, Palermo, is a perfect place to start your voyage. A melting pot of ethnicities and cultures – including Phoenicians, Byzantines, Arabs, Normans, Spanish and many more – the city is home to numerous UNESCO World Heritage sites.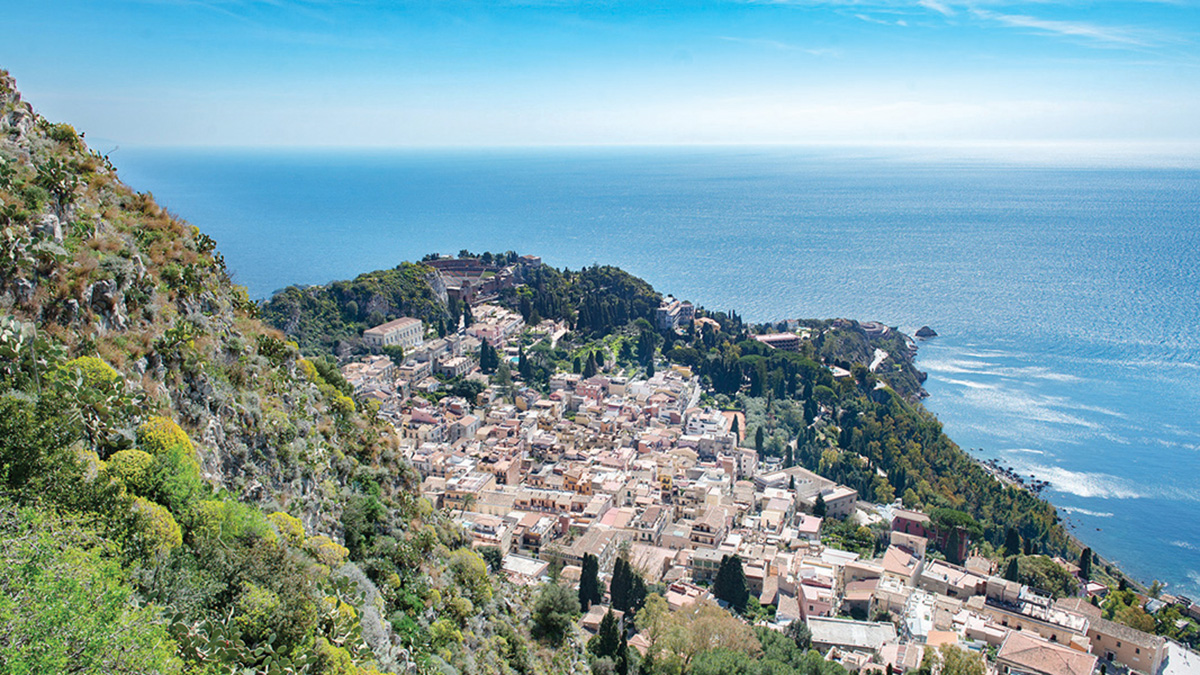 A thorough visit to Palermo requires a visit to the largest theatre in Italy, the Teatro Massimo, and its wondrous architecture. Speaking of architecture, feast your eyes on The Royal Palace, the Church of St. Giovanni or Eremiti, the Church of Martorana and the Church of Magione. The city's old markets, like Vuccini and Capo Ballaro, are also a sight to behold, as are the ancient city fountains.
Of course, we can't talk about White Lotus without mentioning Taormina and the luxury hotel in which the show takes place. If you haven't Googled it already, the location of the shoot is San Domenico Palace, A Four Seasons Hotel. The hotel is a re-imagination of a historical 14th century convent, boasting a magnificently elevated oceanfront location, manicured Italian gardens, inimitable architecture, and last but not least, a Michelin-starred dining destination.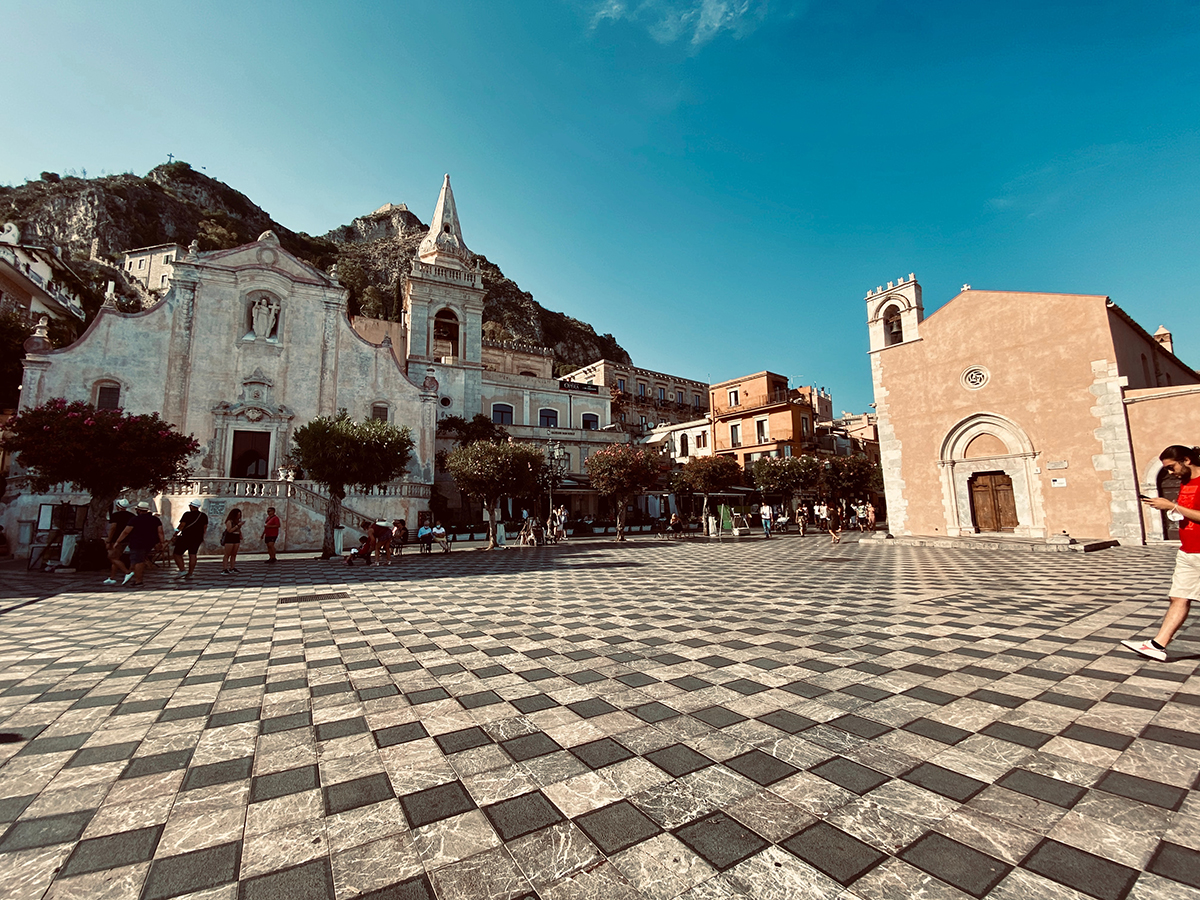 Taormina itself is such a precious town to get lost in. Take a stroll along the town's main street, Corso Umberto, and admire the inviting shops and picture-perfect cafés, and be rewarded by the Piazza IX Aprile and Chiesa di San Giuseppe (the church of San Giuseppe). Piazza IX Aprile is a famous town square that boasts an elevated vantage point from which to view the azure Ionian Sea to one side and Mount Etna to the other, while the historical baroque church San Giuseppe is a wonderful cherry on top.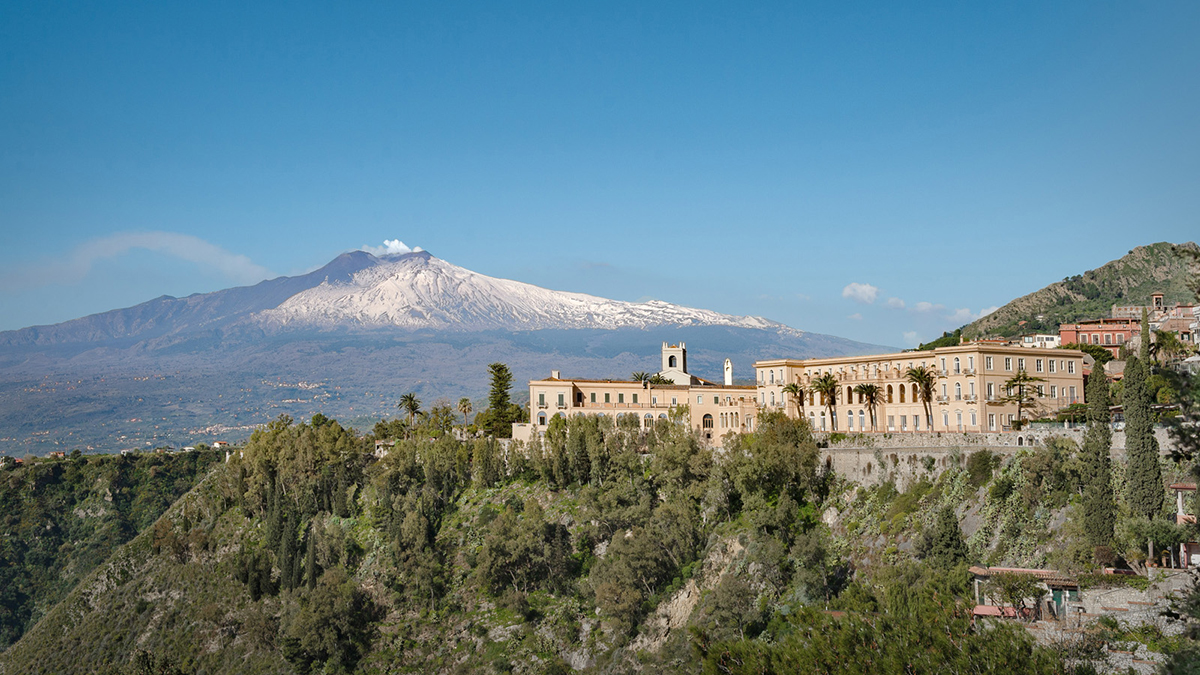 If basking in the sun is more your thing, don't forget to visit the tiny island Isola Bella. Reached by a narrow sandbank from the shore of Taormina, the island was a gift from King Ferdinand I to Taormina in 1806, before being bought by Florence Trevelyan, the English gardener from the Giardini Della Villa Comunale fame.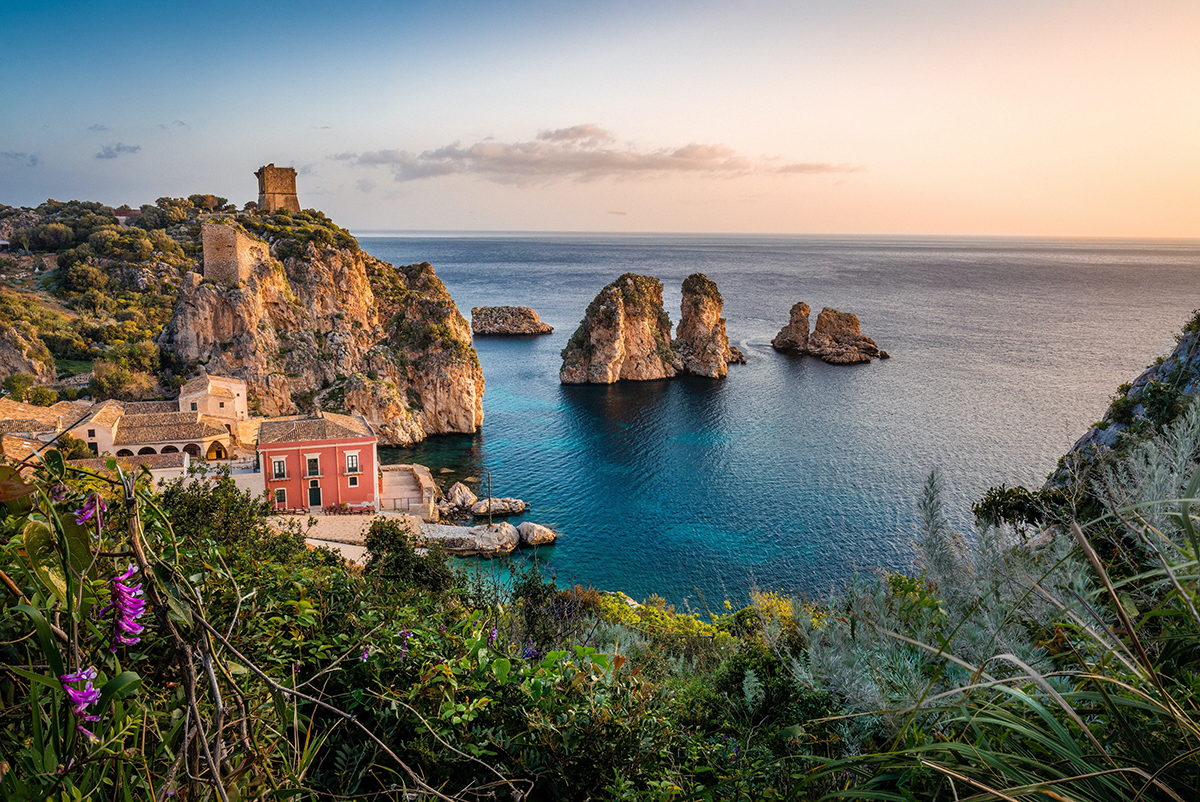 A trip to Sicily won't be complete without paying respects to the Corleone family. You can take a trip through the most iconic spots seen in Francis Ford Coppola's The Godfather trilogy, including Castello degli Schiavi, Bar Vitelli and Forza D'Agro, and the region's churches.
---