Standards of Excellence
---
Hailing from Germany, Hotel Indonesia Kempinski Jakarta's general manager has worked in prestigious hotels and resorts across the world before taking up a new challenge in Jakarta. Asia Dreams caught up with him for a short chat amidst his busy schedule.
---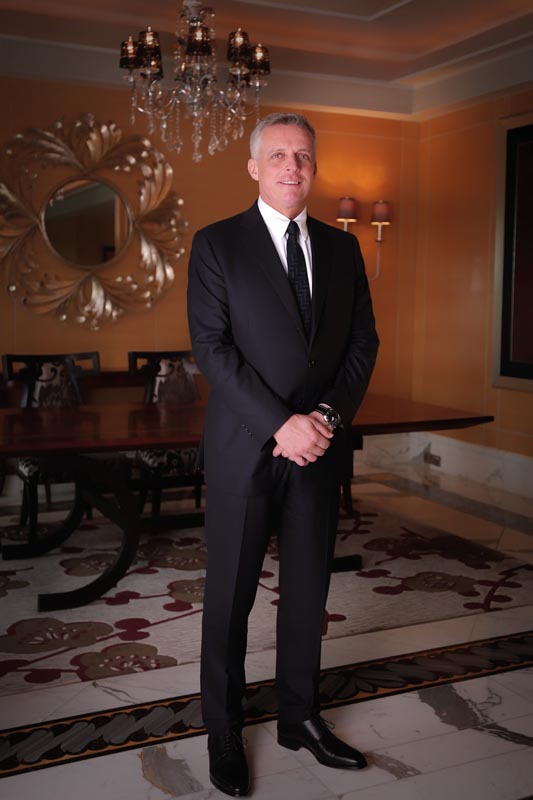 Q: You majored in Hotel and Catering in Germany. Was it always clear to you that hospitality was the industry that you aspired to work in?
A: To be honest, I am as surprised as anyone that I ended up in hospitality. I didn't come from a family with a great chef or a love for food. My dad passed away when I was young and my mother thought that a job would be good for me, so she sent me to work in a kitchen. I am just grateful at how things turned out I guess!

Q: You've worked in many countries such as Russia and the Maldives over the course of your career, do you have a favourite? And why?
A: Indonesia is actually my 10th country, so yes I have travelled around a lot. If I have to pick it would have to be Australia or South Africa. I love the lifestyle and the people, and of course the history. But then again, you can't pin it down to any particular reason, it's just a feeling inside me that tells me whether I can see myself living in a place for a long time.
Q: Why Jakarta? And why now?
A: For one, I've always wanted to come back to Asia. I worked in Raffles Hotel in Singapore a long time ago, and I've always felt comfortable here. Another reason is that I feel that Asia will lead the future in hospitality. When you've been to places in Europe as well as Asia, there is a stark difference in the level of how services are delivered. People are just so incredibly friendly in Indonesia!

Q: What is the biggest challenge that you have faced in your career?
A: I think that maintaining the highest quality of service as well as consistency is the hardest part of my job. Having a consistent product is not a one-man job, I need my team around me to support me. I can set goals and directions, but to achieve these is always a team effort. I have learnt from my experiences that communication is the most important aspect. I rely on my team to deliver when I am not around.
Q: You are pretty active in chef associations and you started your career in the kitchen, is food something that is close to your heart?
A: Absolutely, it is where I got my start from and it is where I feel that hotels can set themselves apart. It is the kind of food as well as the history and culture that makes a hotel unique. I was lucky to have worked in a three Michelin-star kitchen while working in Germany. It was where I learnt about the value of consistency as well.
Q: In your opinion, what qualities make a successful hotel GM?
A: I think you need to recognise that times have changed. When I started, the focus was on organisation, making sure that your operations were running smoothly as well as consistently. With the new generation, communication is a huge emphasis. We have to accept that it is a different kind of mindset with the newer generation. They plan their careers and they are ambitious. It is important to show that you have the maturity to lead, because that's what you need to show at this level – that you are not just a manager, that you are a leader as well.

Q: Do you have a message for young people looking to join the hospitality industry?
A: You need to have passion for this industry. Choosing this path, you need to accept that it will be your life. There are no set hours, you will have to sacrifice time and put in the hours while everyone is having fun. You have to be aware of what you are getting into.
Q: What do you do away from work to unwind?
A: I love playing golf as well as running. I also love reading historical fiction on how cities developed and grew.
---