Set in the leafy and idyllic Kebayoran Baru district, The Dharmawangsa Jakarta offers families a lush inner city getaway.
Away from the hustle and bustle of Jakarta, The Dharmawangsa Jakarta is a tranquil sanctuary where visitors can reconnect with nature and find their inner peace. Surrounded by intricately wrought iron gates and dense clumps of greenery, visitors to The Dharmawangsa Jakarta are greeted by smartly dressed bellhops eager to assist them with their belongings.

Unlike typical five-starred establishments, coming to The Dharmawangsa Jakarta is always an intimate affair, with the hotel staff's easy familiarity and genuine smiles greeting regular guests into their home. Guests can enjoy luxuriously comfortable rooms and suites with generous terraces from which children can marvel at the sight of the verdant trees and greenery and spot colourful tropical birds chirping in the morning.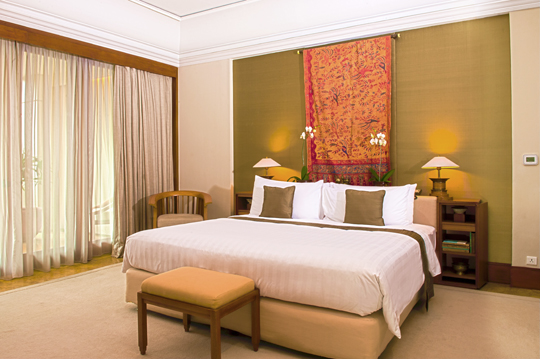 The Dharmawangsa Jakarta's expansive amenities include a beautiful outdoor swimming pool in a tropical setting where children can spend an afternoon frolicking about and going on adventures. Bimasena Spa offers a variety of rejuvenating spa treatments is also available for parents keen on spending an afternoon pampering themselves. For guests keen on a light workout, a choice of visiting the full-service Bimasena Fitness Center, the international Squash Court or the Yoga studio is available.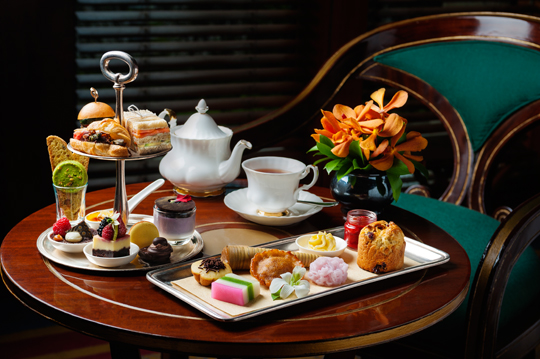 On Saturdays, the hotel's Jakarta restaurant located on the ground floor offers extended breakfast hours from 6AM to 12PM with a choice of unlimited flow of sparkling wine for adults. Sunday Brunch is also available from 11.30AM to 3PM with a scrumptious selection including fine de Claire oysters, Alaskan king crab, foie gras, black Angus rib-eye amongst other delicious items. As part of The Dharmawangsa Jakarta's Weekend Getaway program, children will also be able to enjoy complimentary marshmallow hot chocolate at Majapahit Lounge.
---
The Dharmawangsa Jakarta
Jalan Brawijaya Raya No. 26
Kebayoran Baru
Jakarta 12160, Indonesia
T: (+62) 217258181
E: reservation@the-dharmawangsa.com