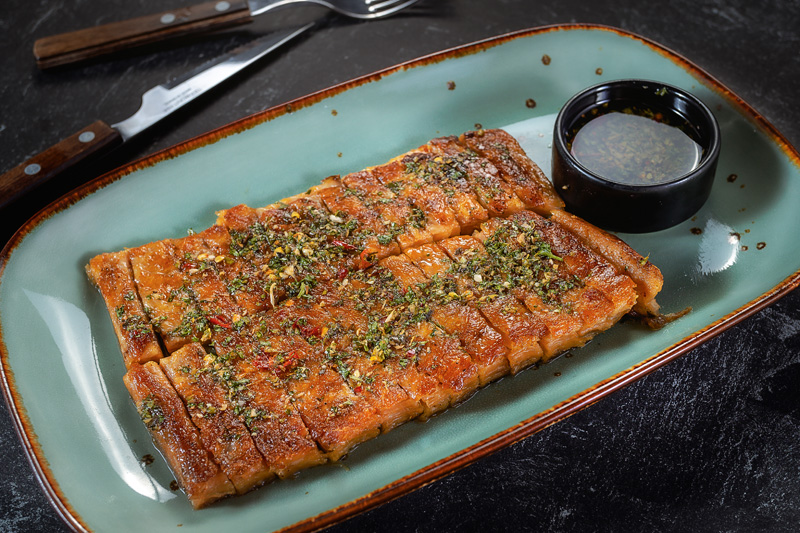 Sudestada Jakarta brings authentic Argentinian cuisine straight from the grill to your taste buds.
Located in the posh neighbourhood of Menteng, Sudestada Jakarta is a new player in the culinary scene that will whet your appetite with its mouth-watering Latin menu filled with flair. Comprising three concepts, the restaurant offers a place for people to eat, meet up and relax in the middle of the hustle and bustle of the big city.
Helmed by Argentinian chef Victor Taborda, Sudestada is a Spanish word that translates to powerful wind. The name is regarded as being auspicious and bringing good luck in the Argentinian culture.
Mimicking traditional Argentinian houses, the two-storey restaurant is illuminated by natural light that comes in from the floor-to-ceiling windows and glass doors. Inside, the Argentinian cultural and hobby-influenced décor adorns the brick walls with things like polo gear and ponchos. A Buenos Aires' nuance also features with a huge framed photo of the El Caminito building, a landmark tourist destination in the La Boca district.

The carefully prepared menu gives a nod to the chef's roots. Highlighting the beauty of sharing, it encourages diners to share the perfect slow-grilled meats that are cooked using an outdoor fire pit imported directly from Argentina.
For starters, the house signature of hand-cut beef empanadas is a favourite created from a special family recipe that was passed down from the chef's grandmother. Another one to savour is matambre, crispy grilled rose meat that is found between the ribs and the skin, presented with house-made chimichurri sauce. For something refreshing and lighter, the baby spinach and kale salad is the perfect option.
In the grill department, premium meat cuts tempt diners with a hearty appetite. Special cuts, including picaña and chuletón, are available, along with massive porterhouse and T-bone steaks for sharing. The desserts are all equally favoured with the chef's recommendation including Argentinian classics of caramel flan or bite-sized churros with dulce de leche.

While the food is great, the Argentinian experience would not be complete without an all-encompassing drinks menu. The seductive-looking bar greets guests as they step inside the restaurant. Manned by a team of highly skilled bartenders, there is a dazzling array of innovative cocktails and sangrias, while it is also home to the best of the Mendoza and Malbec varietals in the city, meaning the wine experience at Sudestada Jakarta will transport you straight into the heart of the Patagonian plains.
Sudestada Jakarta is open daily from breakfast time at 7am and offers weekly promotions that include happy hours to lunch specials.
---
Sudestada Jakarta
Jalan Irian No. 18
Jakarta 10350, Indonesia
T: (+62) 213928944
---
Asia Dreams May – July 2020