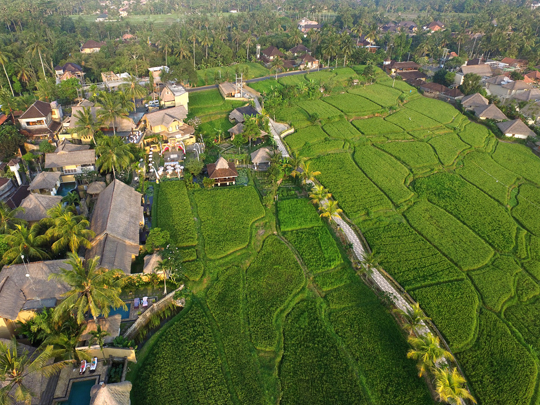 Experience Bali like the locals do at Wapa di Ume.
---
A journey to Bali wouldn't be complete if you only roamed the exuberant parts, like Kuta or Seminyak. To truly experience Bali, you should wander the serene corners and bask in the Bali way of living, which is what you will get at Wapa di Ume. Just five minutes from the centre of Ubud, this boutique resort prides itself in its natural centrepiece of expansive rice fields, making guests feel at one with nature. The accommodation comes in 15 Lanai rooms, eight Di Ume suites, six pool villas, one terrace pool villa, two family pool villas and one Wapa pool villa. The rooms and suites have scenic natural views of the rice paddies or the idyllic river, while the villas come with a private pool to kick back and relax. Designed by Balinese architect I Ketut Siandana, Wapa di Ume aims to retain the signature Balinese charm in a new, unique vision.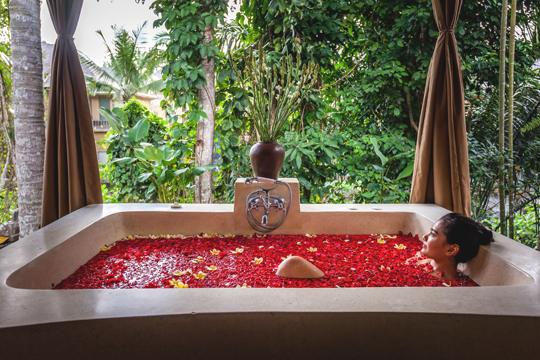 The main highlight of the resort is its flagship restaurant, Mr. Wayan, Balinese Cuisine, bringing true Bali flavours with the freshest ingredients and a variety of spices, set on an elevated point surrounded by rice paddies. The other dining outlet, Wapa's Restaurant is also worth noting, with its combination of Asian and Western fare, overlooking the forest beyond the infinity pool. For a more memorable dining experience, opt for the special culture dinner, where you can savour Balinese cuisine under the stars at the resort's amphitheatre while being entertained by a traditional dance performed by local children.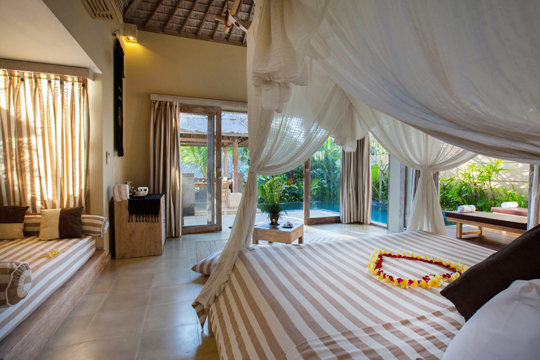 The luxurious three-storey Ume Spa is ready to offer you a wide selection of traditional treatments performed by professionally trained therapists. The spa features a whirlpool, a beauty centre and two private massage rooms, and utilises natural oils, Indonesian herbs and spices and an exotic blend of perfumes. Don't forget to make use of the tiered swimming pools, or if you want a little bit more view, go for the infinity pool.

Don't miss the activities offered by the resort to really live like a Balinese. Get active while soothing your mind by participating in the rice paddy trekking, or get creative by learning to make Balinese ornaments and offerings using palm leaves. You can also embrace your inner zen by joining the free yoga class every morning. Last but not least, bring a piece of the wonderful memory home with Wapa di Ume's boutique shop, which sells a variety of handcrafts, paintings, garments, silver accessories and wood carvings made by talented local artists.
---
Wapa di Ume
Jalan Suweta, Desa Bentuyung, Ubud,
Bali 80571, Indonesia
T: (+62) 361 973 178