Embracing its Maldivian roots, Alila Kothaifaru Maldives introduces The Art of Coconut experience.
Embracing a new wave of travellers with a profound appetite for authenticity, Alila Kothaifaru Maldives has recently launched a new Alila Experience with The Art of Coconut. Specially crafted to immerse guests in a unique cultural journey to understand why the coconut tree is revered as a Miracle Tree in the Maldives.
In this experience, a local Leisure Concierge host will share Maldivian stories about the coconut tree that's how every aspect of it is used in daily life. Guests can watch how the locals traditionally climb the coconut trees and enjoy coconut water sipped fresh from the fruit.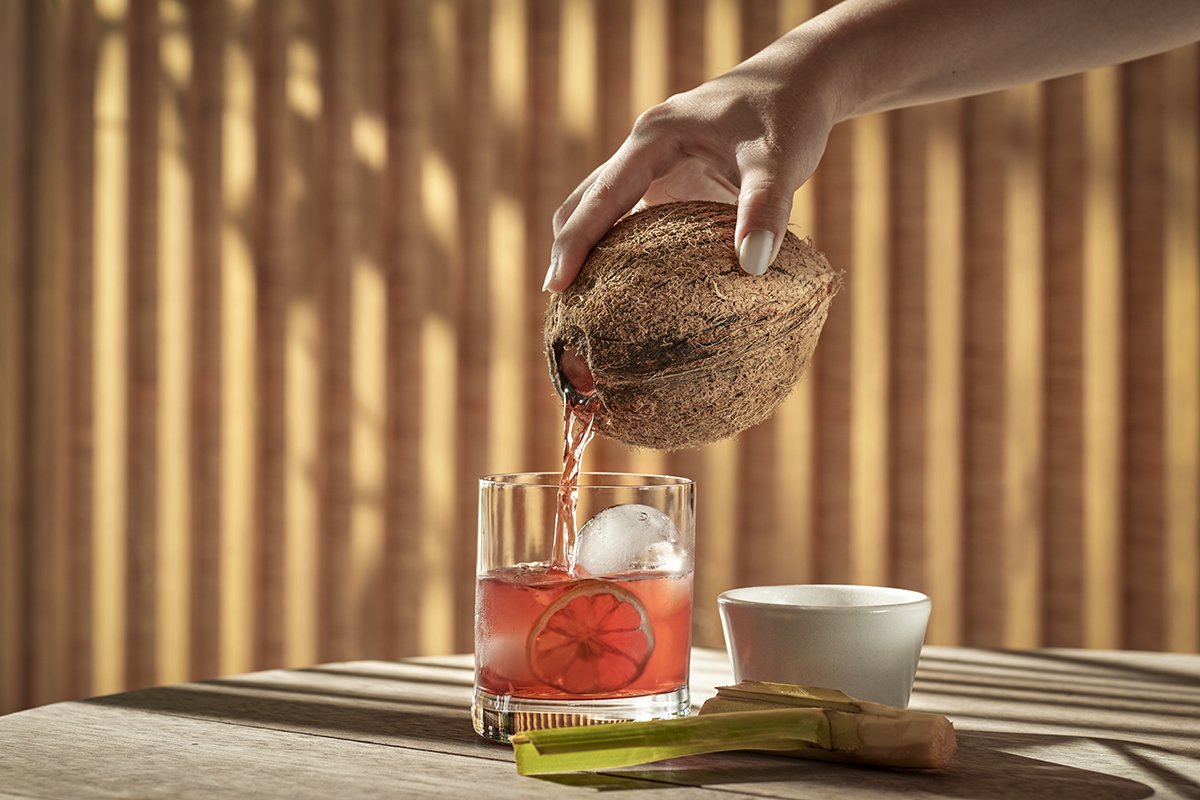 Next, guests can have a go at making some traditional Maldivian dishes to be enjoyed afterwards overlooking the gentle waves. This is followed by a mixology class at Mirus Bar to learn a few simple tips that can elevate cocktail-making skills using coconut as a base. A must-try at the bar is Mirus Bar Coconut Aged Negroni, which is aged inside a hollowed-out coconut for three days, infusing the cocktail with a strong coconut flavour with overpowering the original taste of negroni.
Coconut is well-known for its health and beauty benefits. So, tropical coconut and flower bath followed by a massage and mini facial are the perfect way to bring this journey to a close, leaving guests feeling relaxed and revitalised.
"Besides providing an unforgettable experience for guests to get to know the roots of Maldivian culture, The Art of Coconut also aligns with Alila's zero-waste commitment, where every part of a coconut tree can be useful and not contribute to landfill waste. For instance, we use soil made from coconut waste for all planting activities on the island," said Alexandre Glauser, General Manager at Alila Kothaifaru Maldives.
---