Adaptability and Engagement
---
Born in Switzerland, Southeast Asia first captured Yves Mudry's heart while studying. Asia Dreams talks to him about the region, art and how he enjoys living in Jakarta.
---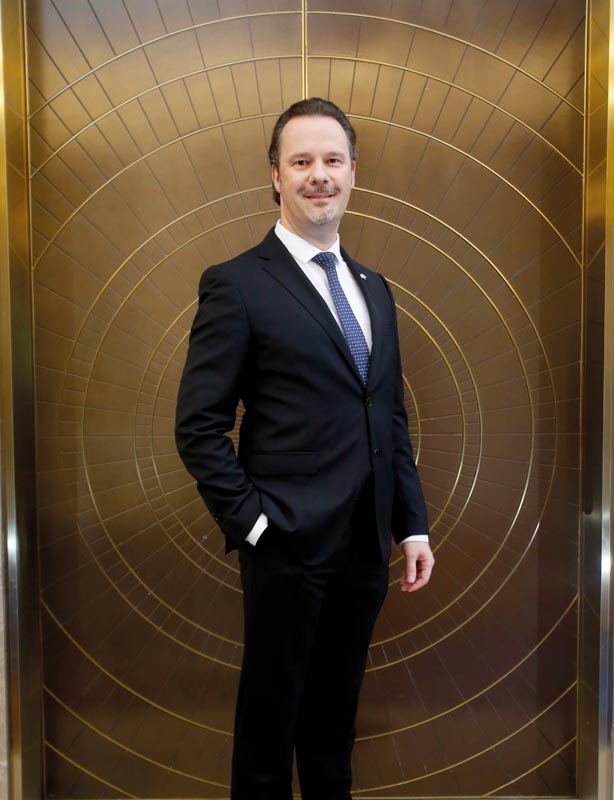 Q: What made you choose hospitality as a career?
A: It was really a combination of things. I greatly enjoy travelling and working overseas gives you a very different view from just holidaying; you get very different experiences that mean you don't really feel like you are away from home anymore. In addition, my grandfather used to operate a hotel and we have the most prestigious hospitality management school in Switzerland, so the idea came from that.
Q: What drew you to Asia?
A: During your four years of study at the Lausanne hospitality management school you take three internships, two in Switzerland and one overseas. I chose Novotel Bukit Timah in Singapore. I loved it, although Singapore is really the Switzerland of Asia! From that time, I was actively looking for a post in Southeast Asia and was lucky enough to be on the pre-opening team of Le Meridien Nirwana Golf & Spa Resort from 1997 for three years.

Q: That was a relatively remote location back then. How did you enjoy it?
A: I landed at night and you couldn't see anything much on the drive to Tanah Lot and I was stunned to find that the hotel was still pretty much a building site. We built a very strong relationship with the local landowners and residents, a lot of whom were going to be employed by the hotel. There were no other luxury hotels in the area, so we had to do a lot of training, but we became very involved in Balinese daily life with our trainees. I learned how to speak Indonesian too as it was such an immersive experience.
It was a fascinating time for me; the culture is so different from Switzerland, so colourful, it awakens all your senses. You can come across colourful rituals unexpectedly as you drive around the island.
Q: Raffles Jakarta is a very art-focused hotel; is this something you've been interested in or has it developed over your career?
A: Being Swiss, I have always liked the beauty of nature, but my appreciation of art and design has matured and grown with experience. I have worked with both Le Méridien and SO Sofitel in the past and become involved in their art and design concepts, but Raffles Jakarta takes things to a whole new level. The whole hotel was built and designed around the work of the late Indonesian artist Hendra Gunawan; it has so much personality and is a real oasis amid the bustling city. We have art everywhere, from large mosaics to beautiful sculptures and paintings, making this a visually stunning property.

Q: Apart from the art, what makes Raffles Jakarta special in your opinion?
A: There are so many things! The Raffles experience is about discreetly personalising guest stays with great attention to detail so that they always want to come back. Our butler service is legendary, but it's the engagement of all our colleagues at every level and in every position that really make a difference. It's not enough to have stunning hardware; our colleagues have to feel engaged and valued so that they can pass that feeling on to our guests. We have a lot of return guests and those who love the Raffles brand. Raffles hotels always have lots of stories, some linked to the brand's 131 years of history, some to the historic buildings they are located in, like the Old War Office in London, or the tribute to art like we have.
Q: How are you enjoying Jakarta, both work-wise and personally?
A: I hadn't been to Jakarta for 17 years, since I left Bali and was amazed by the city's evolution and its maturity. Hotels in Jakarta are still primarily business driven, but I think with the development of public transportation and the great potential still to be found in the city's historic areas, there is a lot of room for the face of the city to change and for domestic and regional tourism to grow hugely. There is so much to see, but it's not always easy to get there, or it's not well promoted.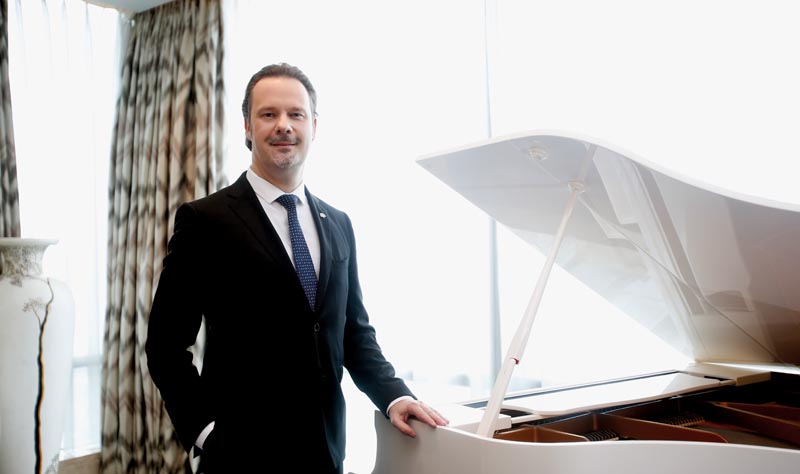 As far as living goes, I find it very practical and user-friendly; the city isn't really made for walking around, but everything is in multi-use complexes. Here, we are attached to a mall, so we have retail, a cinema, bars and restaurants, virtual golf, a health clinic, a theatre for shows. It's a matter of adapting; when you learn how to adapt to the city you live in, it becomes much more enjoyable.
---