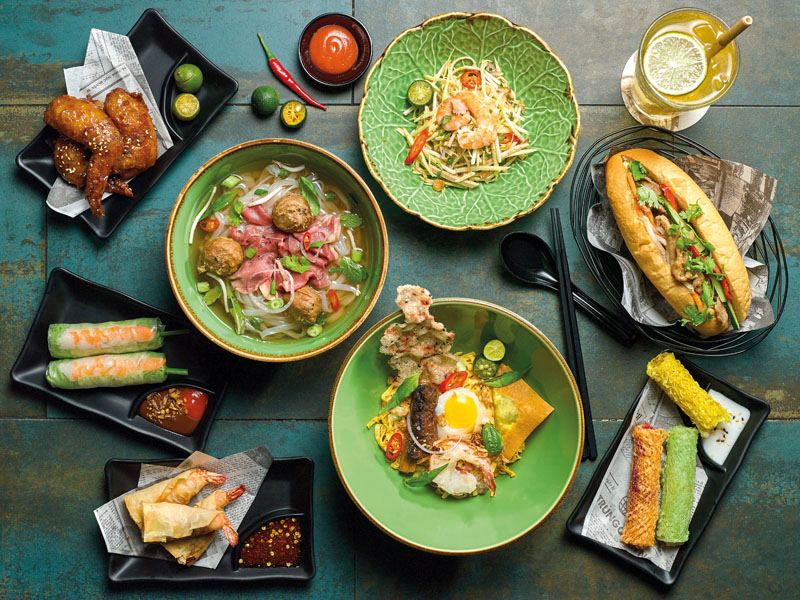 Classic dishes and combinations created and delivered with a contemporary twist in a stylish retro restaurant.
Inspired by old-world Vietnamese recipes, Director and Owner Chef Nam Q. Nguyen has created an array of authentic Vietnamese dishes taken from the bustling streets of Saigon that he crafts and delivers with a modern twist at his noodle bars in Singapore and Indonesia.
Born in Vietnam, Nam fled to Denmark in 1979 when Vietnam fell to the communists. Though only a child his parents ensured that he understood and upheld the very best Vietnamese traditions and culture, including of course nurturing a love of its superb cuisine.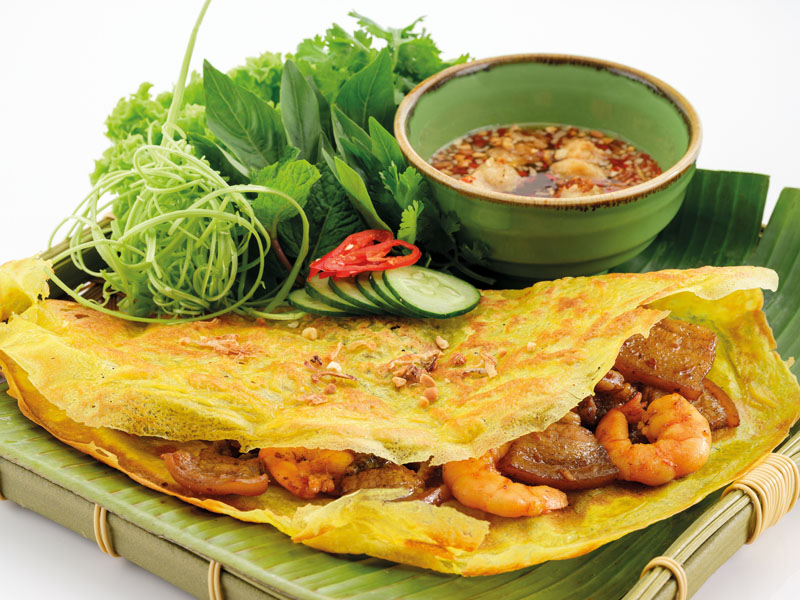 As a young adult and instilled with intense Vietnamese pride, Nam took the first steps of a culinary journey that, via various award-winning restaurants and hotels including the one Michelin-star Le Canard Oslo and the prestigious Sukhothai Bangkok, led him to open the first NamNam Noodle Bar in 2012 at the prestigious Raffles City Shopping Centre.
Now, with branches already established in Jakarta and Singapore, he has finally made the move into Bali with a new and exciting outlet on Jalan Petitenget, Kerobokan.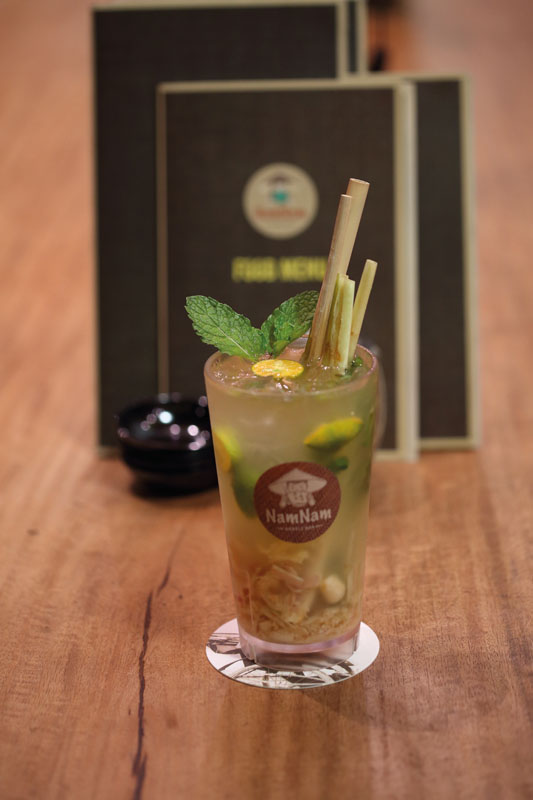 Set over two floors, NamNam Noodle Bar Bali is modern and stylish with a Vietnamese urban-retro feel featuring wood and washed concrete accented by delightful Vietnamese wall murals and retro lighting which, as the natural daylight fades way at dusk help craft a more sultry, bar-like ambience.
The design also provides guests with an eclectic mix of spaces to suit your mood and party size. So, no matter if it's a laidback sunset cocktail overlooking the rice fields from the rear-facing patio and terrace, a breakfast coffee watching the comings and goings on the busy street out front, a tête-à-tête in one of the booths upstairs or a communal dining experience on the ground floor, there's somewhere and something for everyone.
With a strict no MSG policy, the new restaurant features a similar menu to the other outlets, including signature dishes like the filled savoury pancake banh xeo, literally the sizzling cake, named after the sound it makes when the rice batter is poured into the hot skillet.

Naturally NamNam's classic pho are always popular – rice noodles served in an intense broth with a variety of toppings like beef slices, tendon and meatballs or choose the meatless option with leafy greens, tomatoes, mushrooms and tofu. There are oodles of noodles, of course, and the signature banh mi – a crusty Vietnamese baguette crammed with delicious fillings like pork belly, roast beef and salmon. To finish off try one of the classic desserts like the delicious Pomelo pudding with tapioca pearls.
Easy on the eye and delightful on the palate, the delicious selection of food is complemented by fast and friendly service and an excellent choice of drinks, including innovative blends, beers, cocktails and the refreshing lemongrass-ginger iced tea.
---
NamNam Noodle Bar
Jalan Petitenget No. 110-111
Kerobokan Kelod
Kuta Utara, Badung, Bali 80361
T: (+62) 3614735794