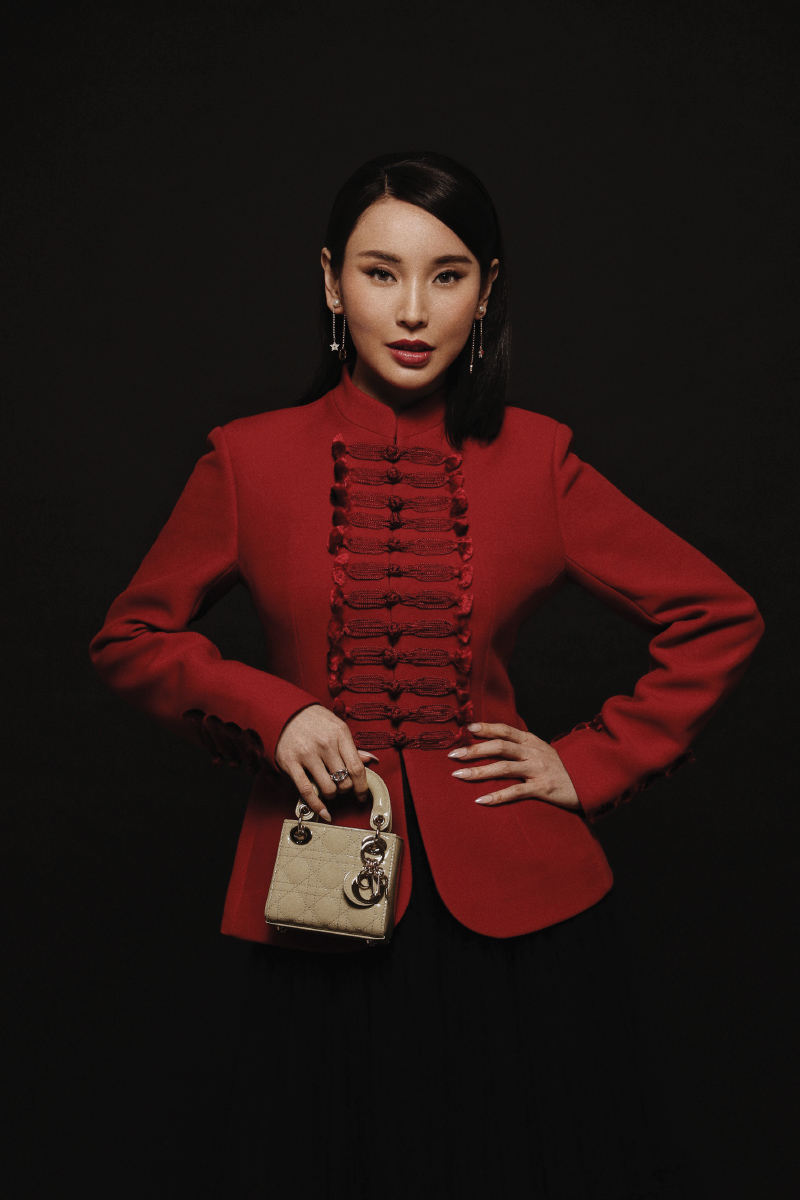 Sophisticated and beautiful, Fitria Yusuf balances many roles, including CEO of PT Citra Marga Nusaphala Persada, a company known for undertaking major infrastructure projects, like toll road developments. She sits down with Asia Dreams to reveal her motivation in life.
You are known for many roles, including as a fashion model, writer and businesswoman. How do you balance these, and which is your favourite?
My favourite roles are actually as a wife, a daughter and a sister. My priority has always been my family. With their support and motivation, I am able to focus on my professional career. Currently my main focus is as the CEO of PT Citra Marga Nusaphala Persada and PT Girder Indonesia, a toll road and contractor company. Meanwhile, being a muse has always been a passion more than work that I enjoy from time to time. 
Can you share what you are up to these days? Any new project that you can share with our readers?
I am currently busy completing a toll road that will connect Bandung to the Kertajati International Airport, a harbour road from Ancol to Tanjung Priok, as well as completing a residential area in Depok and Sawangan.
Your two books have been successful upon their release. Do you plan to write and publish a book again in the near future?
I don't have any plan to write soon, but I would love to do it again someday.
As an influencer, many people follow and look up to you. What part do you like the most about the job, and also, what is the most difficult part of the profession?
I am very grateful if I can somehow impact people in a positive way. I am happy to share any information that I believe can be beneficial to others. I really select what products or brands that I share on my platform because I want to be honest with my followers. To be trusted by brands, designers and products is such an honour for me and I am forever thankful to those who trust me.
What has been the most memorable moment in your career?
I have a few, actually, including being able to write a national best-selling book, Hermes Temptation; being able to build and operate toll roads in Jakarta, Bandung and Surabaya that help with mobility and logistics, as well as boosting the economy of the surrounding areas.
In your opinion, what are the keys to success in running a business?
The key to success is having peace at home. Positive surroundings, most importantly my husband and family, have been the greatest motivation for me. I also believe that a willingness to learn and being humble to take input and criticism help me to grow. My father has taught me to be a strong, hardworking and positive person. He always encourages me to be better and to never be discouraged to pursuit my dream. He always believes that as a woman I can be a leader if I work hard enough. These values have enabled me to run my business successfully.
Tell us something about you that many people don't know.
I am actually an introvert who likes to stay at home and cook. I love to travel to secluded places sometimes, somewhere very isolated, like Antarctica, to find peace and tranquillity.
Fitria Yusuf