Grant Raubenheimer brings years of experience in luxury hotels around the world to Gran Meliá Jakarta, including stints in IT and quality assurance, and firmly believes that nothing is impossible if you believe in it with your head and your heart. Asia Dreams talked to him about his career.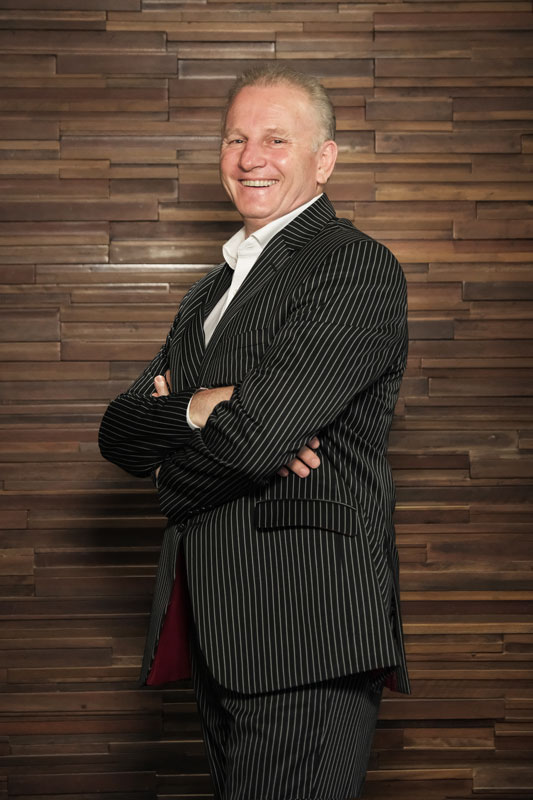 Q: So how did you start out in hospitality?
A: I knew I wanted to go to hotel school even at 15 years old and considered applying to Luzern but decided to stay in Zimbabwe as the hotel school there had a similarly good reputation. I started my career at a Holiday Inn in banqueting, but when I later moved to London, my team manager asked me look after the IT department at the weekends, while she was off. At that time, I had absolutely no experience with computerised systems, but this led to more IT-based positions, including one in Germany. The general manager there was very particular about detail and keen for the hotel to embrace computerisation, so I could make improvements to lots of the hotel systems.
Q: How did you move back into a more guest-centric position?
A: I moved back to Zimbabwe and joined Bumi Hills as the country's youngest general manager and ran it for two years. As a safari lodge with organised activities, we were literally looking after the guests 24/7. I'd missed that. But I also used my IT experience to centralise reservations across the group's 23 properties and develop quality assurance systems that identified areas for improvement.
Another very guest-centric role was as EAM at the Observatory Hotel in Sydney. It was Australia's most-awarded hotel, winning best service hotel every year, because everyone in the team was empowered to make decisions to care for and awe the guests.
Q: You're leading Gran Meliá Jakarta now. What do you think are the hotel's strongest selling points?
A: We have a great team here that gives its all when looking after guests, which, is always good for customer loyalty. We have a high number of repeat guests, which is very gratifying. Our restaurants, Café Gran Via, Yoshi and Tien Chao all have a good reputation, and our Red Level Lounge is a beautiful space that is calm and peaceful, with attentive staff. I think the combination of the building's stature, the staff and what we offer works very well.

Q: Could you share some significant experiences from your working life?
A: I met Nelson Mandela when he stayed at our hotel in Zimbabwe and had the chance to sit and chat with him. To be so humble and forgiving after spending 27 years in jail is amazing. He was a true statesman. Then when I worked in Perth, our hotel was the venue for the Commonwealth Heads of Government Meeting. We had 53 heads of state staying with us, and we hosted Queen Elizabeth's final banquet dinner. The preparations were incredibly detailed, and we worked very closely with the head of the royal household to make sure everything was perfect, from the food, to the wine glasses, to the timing. I had a private audience with the queen at Government House, as well as greeting her at the hotel and taking her up to the dinner. That was a very special time for me.
Q: If you hadn't chosen a career in hospitality, what would you have done?
A: I can't see that I would have had any other career. The thought of sitting in front of a desk day in and day out just bores me. I like to manage by walking around the hotel and seeing what needs doing.
Q: Where would you go for your ideal holiday?
A: I would love to go to the moon because it's so different; I'd love to see Earth from out there! More realistically, I would love to visit the Amazon, from the top to the bottom, being out in the jungle, seeing something so different, would be amazing.
---
Gran Meliá Jakarta
Jalan H.R. Rasuna Said
Jakarta 12950, Indonesia
T: (+62) 215268080
---
Asia Dreams May – Jul 2020