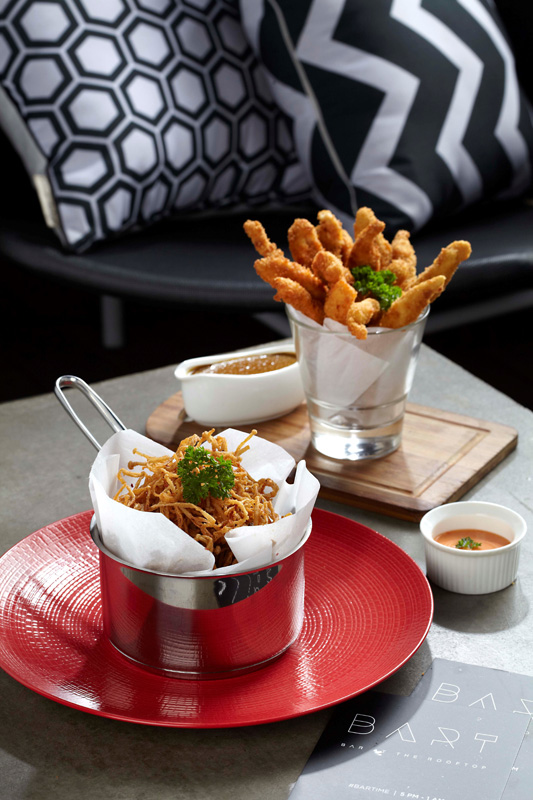 A stylish bar that provides exquisite bites and beverages, as well as being  a cool joint in which to enjoy the vibrant big capital.
---
First opening its doors in 2013, ARTOTEL Thamrin – Jakarta is known as a design hotel that not only provides urban accommodation with a unique concept, but also serves as an art hub for enthusiasts, with its showcase of artwork, fine arts, sculpture and photography. Among the great features the hotel has to offer is BART (which stands for Bar at the Rooftop), a stylish hangout for dynamic urbanites to have their much-needed after-work libations and tasty light bites to go along with them.
Nestled in the hotel's top floor, BART offers an uplifting space to enjoy the energetic, fast-paced vibe of Jakarta from a smart and snazzy spot on the seventh floor. The semi open air bar and restaurant overlooks the leafy, manicured neighbourhood of Menteng and also the glass and marble jungle of Thamrin business district and beyond. BART has a monochrome, modern-industrial atmosphere, and just like the hosting hotel, BART boasts eye-catching artworks courtesy of the respected fashion photographer Ryan Tandya.

The stars at BART are its exclusive signature cocktails. The Bye-Gone is made up of vodka, gin, tequila, triple sec, blue curacao, midori, pineapple and soda water, and is perfect to get a tropical taste on your palate. The cheekily named Jumping Monkey brings together vodka, gin, rum, tequila, orange juice and grenadine syrup, resulting in a refreshing elixir to quench your thirst. Spice up your life with the Spicy Rita that highlights the quality of black pepper over tequila, Cointreau, lime and pineapple juice. Dessert persons, however, will love the Choco Nutty, with Kahlua, cream de cacao brown, cream de cacao white, chocolate ice cream and peanut jam – truly decadent!
Also not to be missed is BART's classic cocktail selection, made to order and intoxicating perfection. From the zesty mojito, sangria and flaming bikini, to cocktails with more depth like the negroni, Manhattan and old fashioned, the bar holds quite a comprehensive array of classic tipples. Furthermore, it also serves a selection of beers, wines, spirits, mocktails, juices and milkshakes, among others.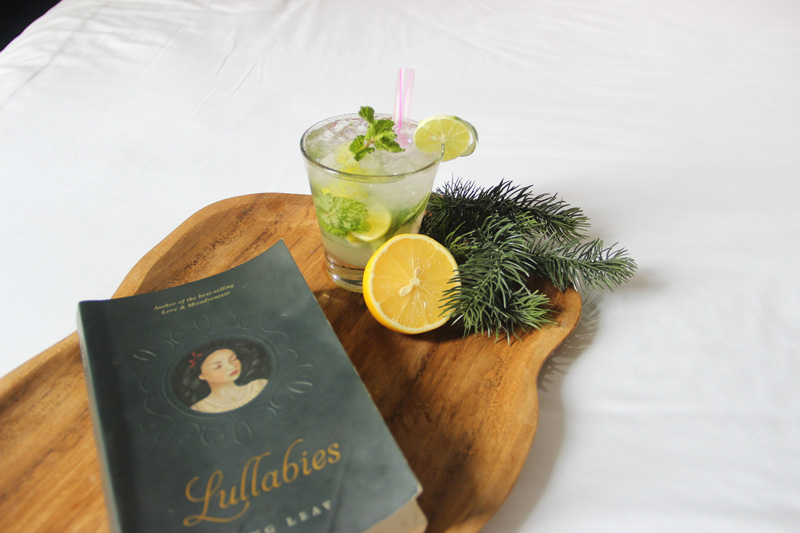 While the highlight of BART lies in its liquid section, the inspired light bites are scrumptious companions that you shouldn't skip on. Incorporating local and international flavours in the menu, BART serves delicious comfort food like chicken wings, wonton, vegetable spring rolls and fried enoki mushrooms. There are also unique bites like crab claws, Indonesian favourite bite martabak, tahu pong, chicken finger curry sauce and the lush truffle fries. All in all, BART is the perfect getaway in the middle of the always busy Jakarta.
---
BART
ARTOTEL Thamrin – Jakarta
Jalan Sunda No. 3
Jakarta Pusat 10350, Indonesia
T: (+62) 2131925888
E: happening.thamrin@artotelindonesia.com