From Berlin with love, the city is reopening and guaranteeing a safe visit for future travellers.
Germany's capital city, Berlin offers a plethora of experiences for everyone. Backed by a rich history, the city itself is a must-visit for anyone planning a trip to Europe.
For decades, Berlin has celebrated freedom and diversity. Revelling in many different lifestyles, visitors get to experience how welcoming and laidback the city is. The new wave of millennial travellers choose Berlin to experience a sublime hedonistic lifestyle and the rows of trendy bars, restaurants and endless nightclubs are always filled with creative youngsters living a carefree life.
What to Do
Until 1989, Berlin was divided by a wall into East and West Berlin, with each side controlled by different powers. Brought down in a popular uprising, travellers can learn about this history by visiting parts of the wall that have been preserved. One such site is Checkpoint Charlie on Friedrichstrasse, where remnants of the wall, as well as a small museum, are dedicated to all the lives lost in this spot.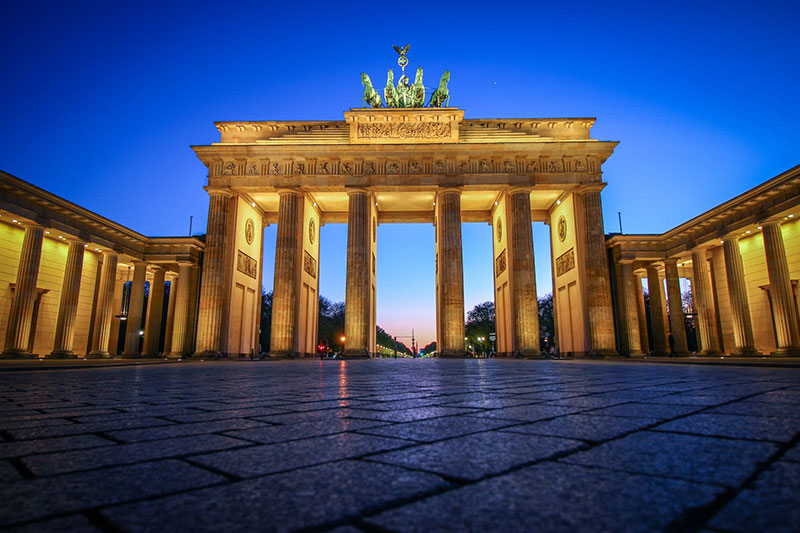 A city that was torn apart by war, Berlin was rebuilt to blend history with modern aesthetics. A striking example is the Kaiser Wilhelm Memorial Church, which incorporates the bell tower of the original 19th-century structure into a dramatic glass-and-concrete church built in 1961. More landmarks worth a visit are the Reichstag building, where parliament sat during Hitler's dictatorship, which was subsequently torched, and the Brandenburg Gate.
Although Berlin has many fantastic tourist attractions, the city is an emerging destination for culinary adventures with many new restaurants opening up in recent years that offer creative dining.
Where to Stay
As a popular holiday destination, Berlin is home to an array of lodgings for every budget. The Mandala Hotel is located in the centre of the uber-stylish Postdamer Platz and consists of comfortable suites and studios. With full amenities and facilities, the hotel is home to a 2 Michelin-starred restaurant, FACIL. Another great choice for comfortable living is Michelberger Hotel in the Friedrichshain area. Offering the ultimate in creative crash pads, Michelberger perfectly encapsulates Berlin's offbeat DIY spirit without being self-consciously cool.
---