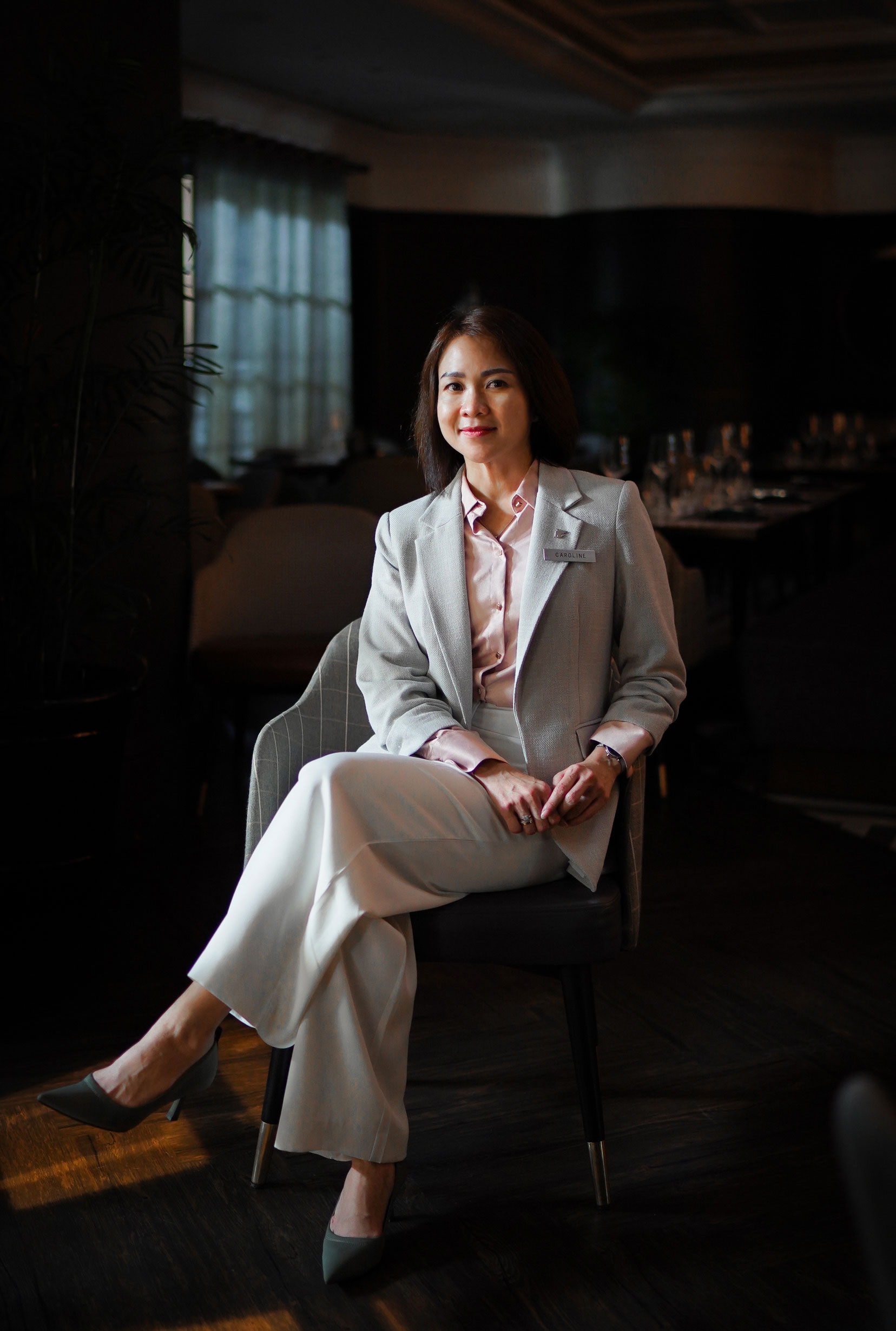 Q: How would you describe your responsibilities in under 10 words?
A: Constantly changing, yet it is fun, creative and fulfilling.
Q: What makes a typical day in your line of work?
A: Collaborating with people and the team; planning and executing daily operations; creating activations to create demand; reviewing the progress and the guests' feedback. 
Q: What does your day off look like?
A: I would be enjoying a me-time by having a relaxing massage or a beauty treatment, or just spending time with my youngest child. In between, I try to do some workouts, like yoga or boxing.
Q: What's the toughest part of your job?
A: Dealing with people. It sounds simple, but it is a complex chemistry between the brains, heads and hearts as we are talking.
Q: What do you find most satisfying in your job?
A: When the guest feels touched at heart by our gesture, service, or any offerings we provide. This proves that no matter where you go, despite any flaw along the way, they would still follow you and trust you.
Q: Who has been the most influential figure in your career?
A: There are many, from my great mentors, general managers and direct supervisors, to colleagues and my own team. They all play a part to influence my career. My family is my biggest support system. My children have always been my motivation to pursue more and more.

Q: Name one really special thing about your hotel?
A: A well-established hotel on a prime location that has been giving great memories to the residents in Surabaya, as well as repeat guests from other cities for the last 26 years. Whether it's for the high-quality Japanese food at Imari, the meticulously crafted dim sum at Tang Palace, or for the massive breakfast spread at Pavilion, the hotel is quickly recognised for its food and beverage options, quality, and taste that still remain in our guests' hearts. In addition, the hotel offers many special events that people look forward to attending and taking photos of. That is really the direct feedback I got when I asked people before I joined the company, so I think the experience we offer is special because it stays in the guests' minds.
Q: Tell us something about you that most people don't know.
A: I used to be a great cook and food caterer for my church and choir group during my school days.
Q: If you had not taken this career path, what would you have chosen?
A: Something that is still within the hospitality industry. I love meeting people and the travelling.
Asia Dreams Volume 47
---
JW Marriott Hotel Surabaya
Jalan Embong Malang
Surabaya 60261, Indonesia
T: (+62) 315458888
E: mhrs.subjw.reservation@marriotthotels.com