Glenfiddich announces the launch of its Time Re:Imagined series. This remarkable collection, comprising exclusive 50-, 40- and 30-year-old single malt whiskies, marks the height of the brand's achievements and is the pinnacle of its signature distillery style. 
The unveiling of the collection was held in an exclusive showcase, beginning with a series of stunning visual art presentations before bringing out three decanters, each within their respective bespoke outer casings. Every reveal was followed by a dining session that paired the meal with a priceless sample of each bottle. Presented in unique casing, the striking outer packaging created for all three whiskies visually deconstructs these articulations of time in spectacular form, telling their stories through maverick and disruptive design techniques.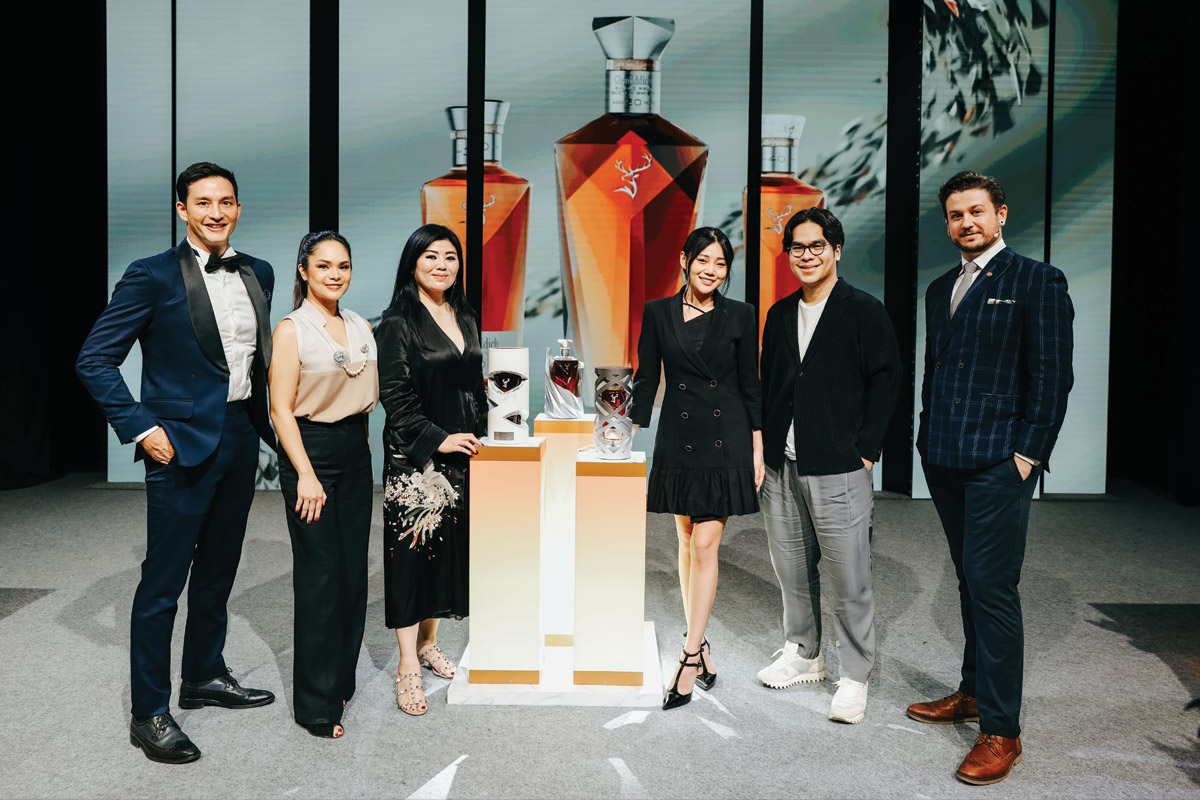 The 30-year-old embodies the concept of Suspended Time, or the moment when the Malt Master suspends the development of the whisky, showcasing the purest expression of the distiller's character. The outer design evokes this moment through moving ribbons – creating an illusion that the bottle is suspended effortlessly in mid-air, suspended in time.
The 40-year-old represents Cumulative Time, drawing attention to the layers of flavour. The outer packaging brings these layers to life with a bold take on a geological metamorphosis, housed in a stunning sculptural container and stopper made from jesmonite, a material with individual characteristics that render every piece completely unique. 
The rarest within this highly sought-after collection is the 50-year-old; a stunning portrayal of Simultaneous Time, exploring the parallel and complex conditions and effects that have influenced this refined creation. There are only 220 decanters of this precious liquid across the globe, making it an extremely rare as collectors' item. 
Glenfiddich