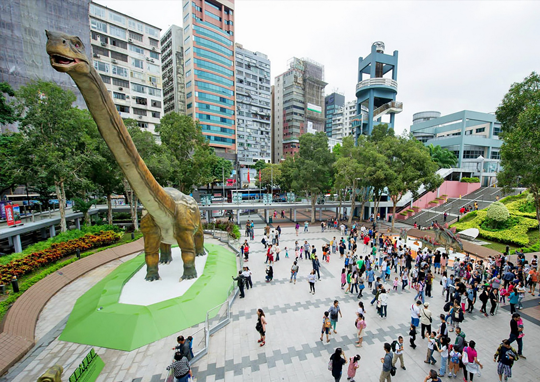 The Hong Kong Science Museum is situated in Tsim Sha Tsui East, in Kowloon and has over 500 exhibits on display including, suspended from the ceiling, Cathay Pacific's first aircraft, Betsy, a 1945 Douglas DC3. Since opening in 1991, the Science Museum has developed into a place where kids and adults can experience and learn about science.
In contrast to traditional museums, the Science Museum encourages visitors to be fully interactive, including driving in a car simulator that challenges the driver to avoid accidents. Other highlights include the Children's Gallery, Telecommunications, Home and Food Sciences and Sound and Motion exhibitions. Kids love the interaction of the Light Gallery and the fully interactive 22-m Energy Machine complete with audio-visual effects and simulating energy bursts.

Through presenting quality exhibitions and fun science programmes in an enjoyable environment, the museum aims to popularise science and it does so in style.
---
Hong Kong Science Museum
2 Science Museum Road,
Tsim Sha Tsui East, Kowloon, Hong Kong
T: (+852) 2732 3232
E: enquiries@hk.science.museum