Leading with Imagination & Drive
With a wealth of experience around the world, including 16 years as a general manager and six years as a multi-unit leader, Anil Pathak has plenty to share. Asia Dreams sat down with him to talk about hospitality, the IHG brand and his personal goals.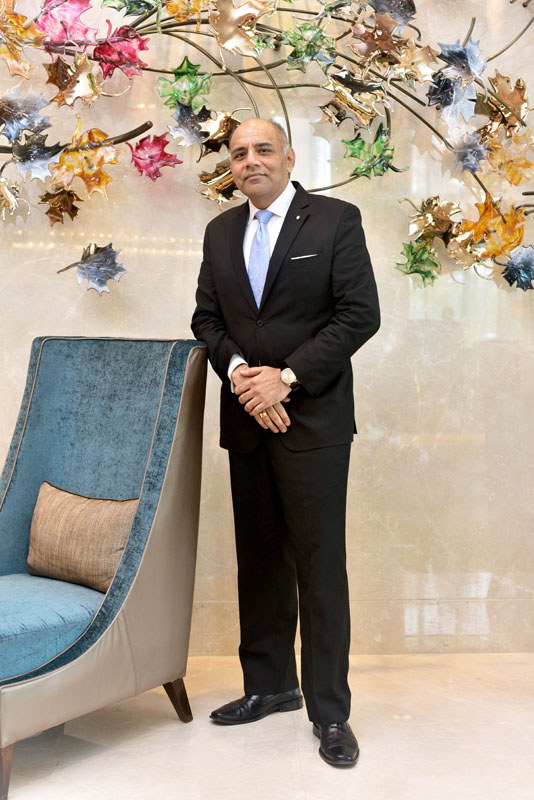 Q: What first attracted you to a career in hospitality?
A: My father's job meant we travelled a lot and I enjoyed the glamour of staying in hotels, so I decided to go into the industry as a youngster. What is interesting is that only 5 percent of the people I went to hotel school with are still in hospitality.
I've been in hospitality since 1991 and still enjoy living in hotels, being with people and the interesting things that you get to experience when you travel abroad. I don't like the mundane or paperwork, but I do love putting things together creatively, for example, the way we serve tea from a trolley with different blends and a beautiful tea service needed imagination, but then I want to move on to the next project. Hotels are buzzing with life and I can express my creativity and put my thoughts into action. A hotel is your canvas where you paint it and you suddenly have the urge one morning to make a new painting.
Q: You've been Regional General Manager Indonesia InterContinental Hotels Group for over five years now. How is this position different from being general manager of one property?
A: It's about leadership, the growth agenda, company strategy, but for me it's also about how we develop more people. Today, I'm managing 17 hotels; when I started in 2014, we had just three. We are very lucky to be working with the right partners, but we are also dedicated to developing the right kind of leadership, the right kind of talent, while growing as a company.

Q: How have you managed with such massive growth in five years?
A: We have some great hotels across great brands, including some that we have been adding to InterContinental Hotels Group, but it boils down to having the right people in the right places so you can improve your end metric. Over this last five years in Indonesia, we have improved our key metrics, which include things like growth, profitability, performance – brand-related and people-related measurements – from around two out of 10 to end up with 10 out of 10 in 2018. There are very few regions across our operational area that have achieved this. It's been a great team effort.
Q: What do you most enjoy about overseeing multiple hotels?
A: I am good at adaptability and maintaining relationships; in this job, success is about your relationship with the owners and showing results. The most important thing for me is developing my people and developing relationships. I'm proud to say that of our Holiday Inn Express hotels here, all but one of the general managers were developed internally. People join IHG because we are well respected and they see growth with us. We have a commitment to our people that extends across all demographics and genders. The first time we became an AON Best Employer was in Malaysia in 2011 and we have just won again in 2018. When we opened recruitment at this hotel, we had over 2,800 people lining up for an interview.
Q: If you hadn't chosen a career in hospitality, what would you have been?
A: I would have been a music producer – I love music. I love rave and house music, which is much more complicated to produce than classic.
Q: Do you have any life goals you still want to achieve?
A: Later on, asset management – buying a property, fixing it up, putting in a franchisee and selling it on. There is so much scope to put in your own personal touch and make a difference. I love animals and like to rescue cats, so supporting animals and community causes.
---