We recently sat down with the experienced leader to learn more about his professional journey, and the first-ever Park Hyatt hotel in Indonesia.
The Swedish-born Harfors is no stranger to Hyatt Hotels and Resorts, having more than 21 years of experience with the group. Beginning his career at Hyatt Regency Chicago in 2001, he went on to hold positions at Park Hyatt hotels in Saigon, Sydney and Bangkok. He also had a four-year tenure at Grand Hyatt Jakarta, where he gained an understanding of the Indonesian Market.
Preparing for the opening of a luxury hotel during the pandemic was not without challenges, especially when the travel and tourism industry came to a virtual standstill, but Harfors and his core team were confident that recovery would come, and they knew that Park Hyatt Jakarta would deliver something different to the city's luxury hotel scene.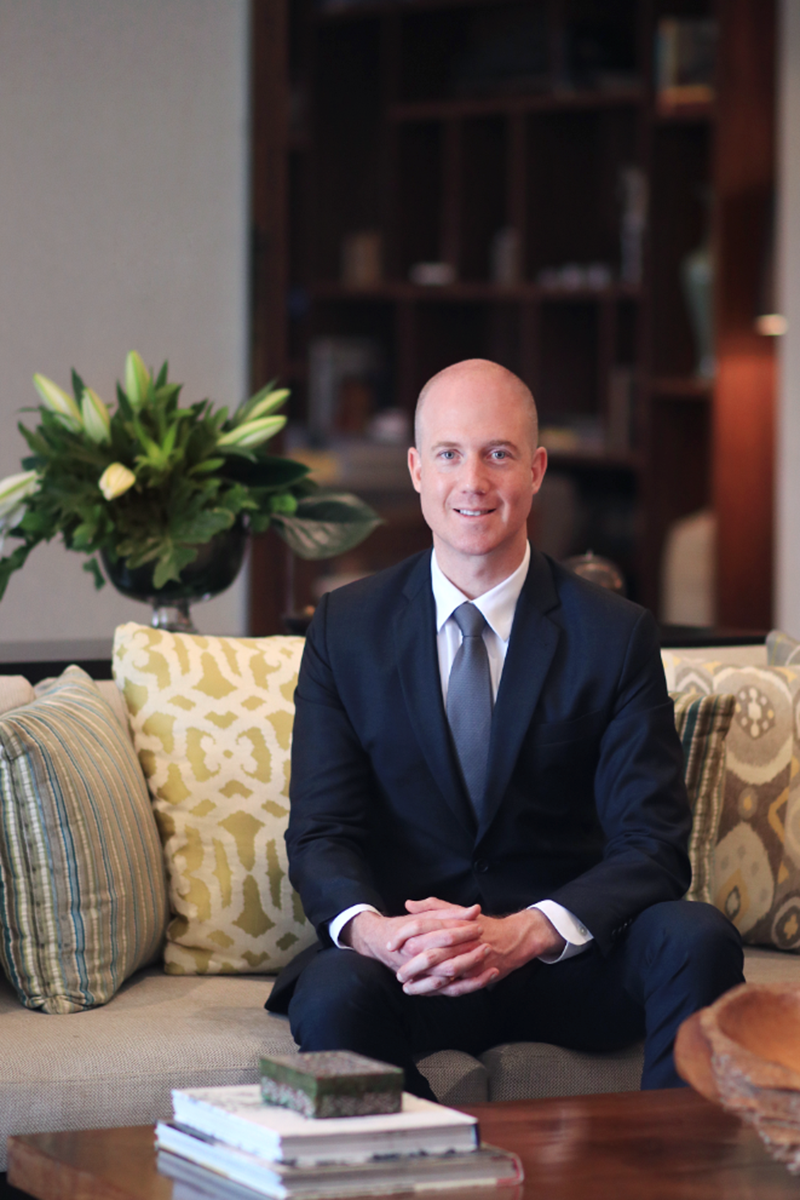 Located in the tranquil Menteng area in the heart of Jakarta's bustling central business district, Park Hyatt Jakarta offers a distinctive collection of culinary, leisure and wellness experiences, as well as unique event venues for bespoke celebrations from weddings to corporate functions and sophisticated social gatherings.
"Park Hyatt Jakarta is not just another typical hotel from a luxury hotel chain," explains Harfors. "We have created something unique, not just in terms of design and décor, but also through luxurious facilities and appealing dining and drinking experiences. While the hotel is sophisticated and elegant, it also has an exciting atmosphere, thanks to the design and our wonderful associates. You have to visit to discover just how good the views and atmosphere really are."
Since its grand opening in July, the hotel has been doing brisk business, with its luxurious dining, spacious guestrooms and exquisite event spaces winning praise from patrons. "It has been great to introduce local and international guests to the brand's home away from home concept, which brings together our personalised luxury philosophy with genuine Indonesian hospitality," added Harfors.
Occupying the top 17 floors of the 37-storey Park Tower, Park Hyatt Jakarta consists of 220 guestrooms, all with stunning views of the Jakarta skyline. Overseeing all aspects of the hotel's operations, Harfors draws upon his extensive experience in developing and maintaining the highest standards of guest satisfaction. He says strong teamwork and support are essential for achieving Hyatt's commitment to caring for people so they can be their best.
A keen runner and road-biker, Harfors enjoy early morning runs in the serene tree-lined residential streets of Menteng. When not busy managing the hotel and inspiring his team, he likes to unwind by spending quality time with his family and exploring Jakarta's culinary scene. "Indonesian culture and cuisine are amazing," he says. "We are thrilled to be able to present the very best of Indonesia at Park Hyatt Jakarta, providing our guests with unforgettable experiences."
---
Park Hyatt Jakarta
Jalan Kebon Sirih
Jakarta 10340, Indonesia
T: (+62) 2131111234
E: jakarta.parkhyatt@hyatt.com