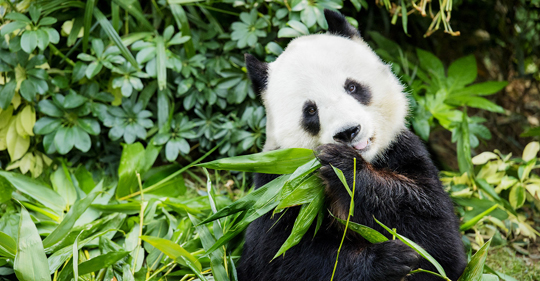 Celebrate 40 years of history, amusements, entertainment and education at Hong Kong's first theme park.
---
Incredibly 2017 sees the 40th anniversary of the famous Ocean Park Hong Kong theme park. Located in Wong Chuk Hang in the Southern District of Hong Kong, getting to the park has always been easy by public transport, taxi or car, but with the December 2016 opening of the new MTR South Island Line (East) it really could not be more convenient.
The theme park includes various attractions and rides, including four rollercoasters and animal exhibits with different themes, such as a giant panda habitat, rainforest and polar displays. There's also a vast aquarium featuring the world's largest aquarium dome and naturally there are themed cafés and restaurants as well as areas for picnics.
The park is divided into two main areas, the main entrance is on the Waterfront side and is linked to the main section, the Summit via a 1.5km cable car ride, or by marine-themed funicular train system.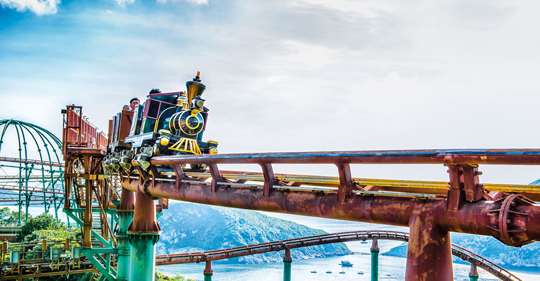 The major attractions at the Waterfront include Amazing Asian Animals and Aqua City. The Grand Aquarium, which boasts the world's largest aquarium dome, is home to over 5,000 fish representing more than 400 species. Old Hong Kong is a replica of the old buildings that once graced Wan Chai and older parts of Kowloon. To the north is Whiskers Harbour, which has an assortment of kid-oriented rides.
On the Summit, the Thrill Mountain has plenty of white-knuckle rides for older kids. There's the celebrated rollercoaster, Hair Raiser, and Arctic Blast where you ride into a winter wonderland on a sleigh with the whole family!
As well as being an amusement park, Ocean Park Hong Kong aims to merge entertainment and education, including conservation advocacy and, for summer 2017, the Summer Adventure Camp offers kids a brand new explorative journey incorporating the Nature Play and Experiential Learning Approach based on the 7 Habits of Happy Kids concept.
---
Ocean Park
Wong Chuk Hang
Hong Kong
T: (+852) 3923 2323