Finding a decent bar on the outskirts of Jakarta is not an easy thing without heading for the already crowded Senopati, SCBD and Menteng areas, or heading further out to Pantai Indah Kapuk or Bumi Serpong Damai. However, Goodwill Bar & Dine is a fine, recent addition in a convenient location.
Goodwill is nestled within the young Segitiga Social Hub, and is an intimate, exclusive venue that can host up to 60 persons, indoor and outdoor, including private events. From the outside it looks more like a repurposed container, boxy and compact. However, it is far from boring as you step inside. The interior blends classic New York-style with the living room arrangement of a retro speakeasy, with a fair number of tables suitable for dining, as well as spaces for whisky drinkers at chic cushioned sofas in the corners.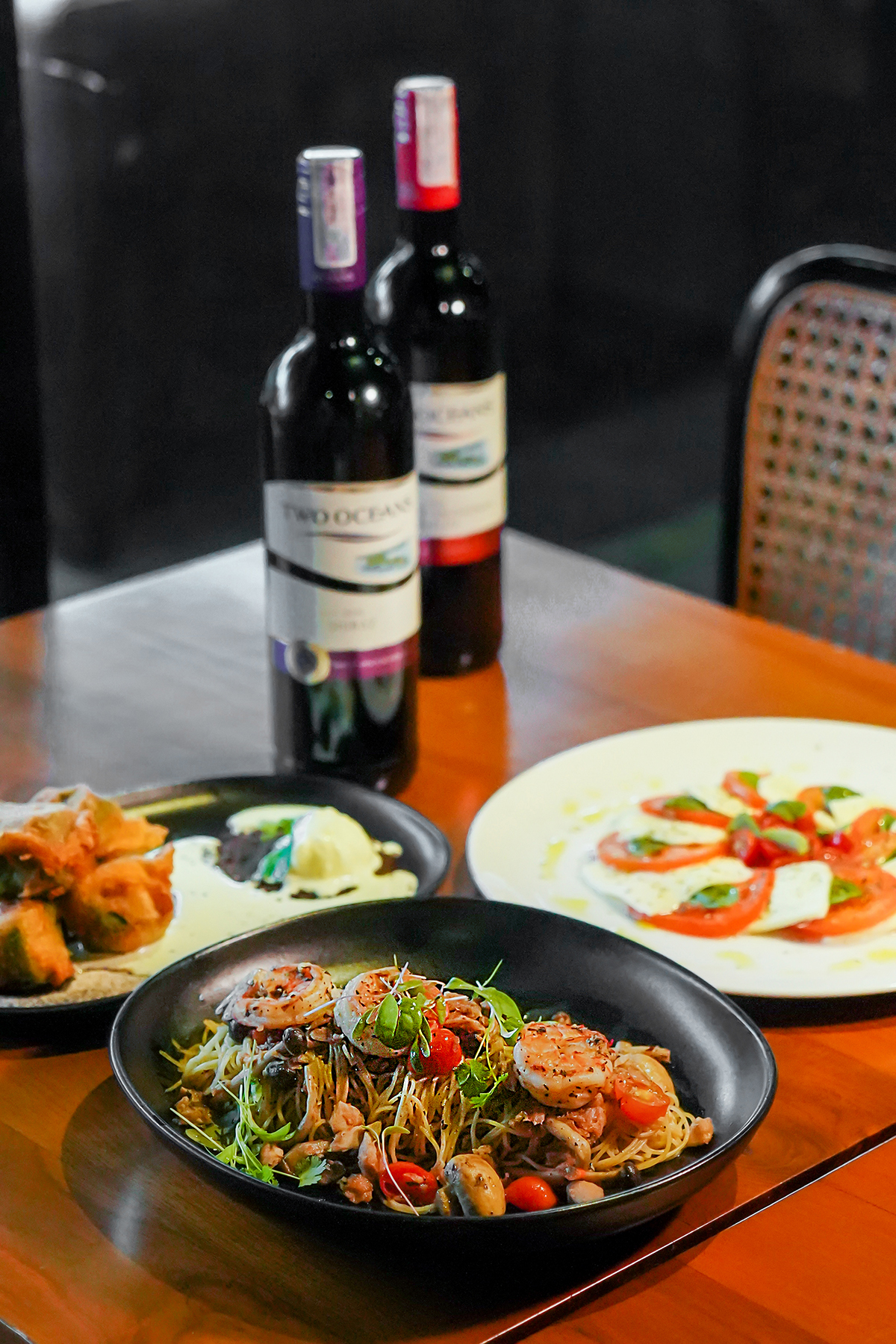 The menu reflects the background of the quality spirits afficionados who created it. The single malt whisky library in particular is quite impressive, carrying various world-class bottles that range from a younger to a more vintage age. On every table, Goodwill places one bottle from among its exquisite wine collection for guests to choose – a nice personal touch.
While the phrase hidden gem has become rather overused these days, Goodwill and its honest, straightforward presentation and intentions give true meaning to the term. It is the real deal in an unassuming neighbourhood, which makes it a pleasant surprise for suburban casual drinkers.
---
Goodwill Bar & Dine
Segitiga Social Hub, RW.12, Pd. Pinang, Kec. Kby. Lama, DKI,
Daerah Khusus Ibukota Jakarta 12310
T: (+62) 81283863203
IG: @goodwilljakarta