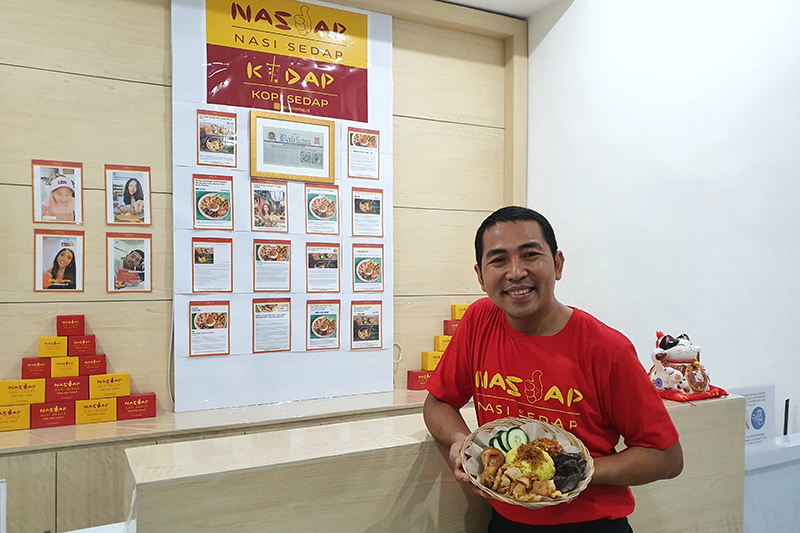 A newcomer to the dining scene in Bali, Nasi Sedap has quickly stolen the hearts of many. Serving up the homiest of comfort food, the restaurant is now a well-known fixture for foodies in both Bali and Jakarta. The secret behind this success lies with chef I Gusti Putu Adiatmika, who uses a family recipe that has been passed down for generations. Exquisite Taste caught up with the Balinese man to learn more about his secrets.
Q: What is the concept behind Nasi Sedap?
A: Well, from the basic point of view, we are here to provide diners with something new. The name Nasi Sedap, which translates to delicious rice in English, came about because we serve a fresh take on your usual steamed rice. Here at Nasi Sedap, we have what we call nasi bumbu, which is steamed rice cooked with the chicken broth. That's why the colour of the rice is different from regular steamed rice – it has blended spices in it.
Secondly, Nasi Sedap was built on the foundation to give a better future to those who need it the most. The founders, Lenny Marlina Tanu and Sylvain Pasdeloup, decided to open this business as a way to bring new job opportunities to those who are struggling economically. They also have this vision of creating more entrepreneurs in the food industry by offering a chance to franchise this brand and open more restaurants around Indonesia.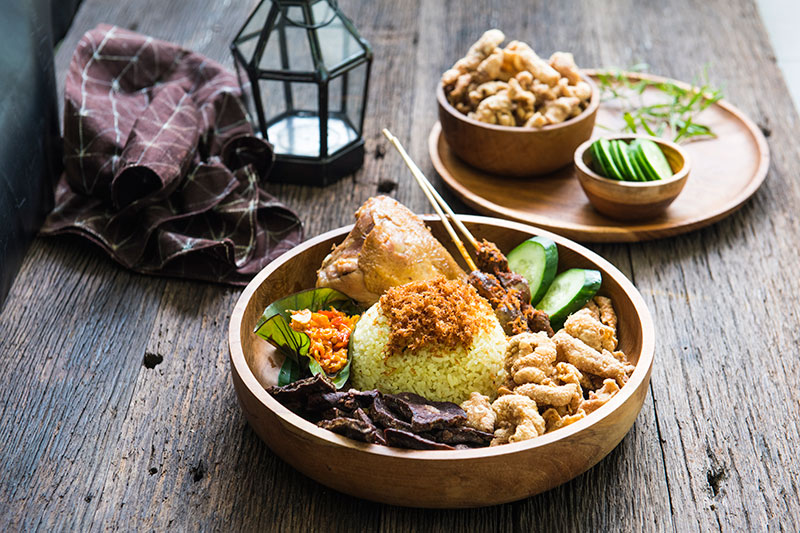 Q: What's the difference between Nasi Sedap and other restaurants?
A: We strive to give the best quality on all fronts. For example, the crispy chicken skin is different from what you would have at other restaurants. Many places don't understand how to cook it correctly, and after some time it loses the crispiness. At Nasi Sedap, we have been getting a lot of compliments on our crispy chicken skin because it still has the perfect crunch, even though it was delivered as far as Ubud from Kuta.
Next are the ingredients that we are using at this restaurant. Being Balinese, I need to highlight the best of Bali produce. Everything that we are using is sourced locally and bought daily in the morning, before the restaurant opens. We also never refrigerate our ingredients for more than 12 hours. From the vegetables to the meat, everything is bought and cooked on the same day. The last thing is probably the sambal.
Q: Can you tell more about the sambal? It is different from the sambal found at other restaurants.
A: This is a very special sambal to me personally, because my late father taught me how to make it. I have been cooking since I was a little kid, and I still remember that every Sunday, when he was cooking, he always told me to grind the chillies with a mortar and pestle. Maybe that was when my love for cooking started, because I got to spend those memorable moments with my father. The Balinese culture is very family-oriented, and as a community, we do everything together. I learned from early on that I have the skills to be working in the kitchen. Even up to this day, my mother is still using the same recipe for the same sambal. It gives me great pleasure to see a lot of people enjoying the sambal that I make with all these memories.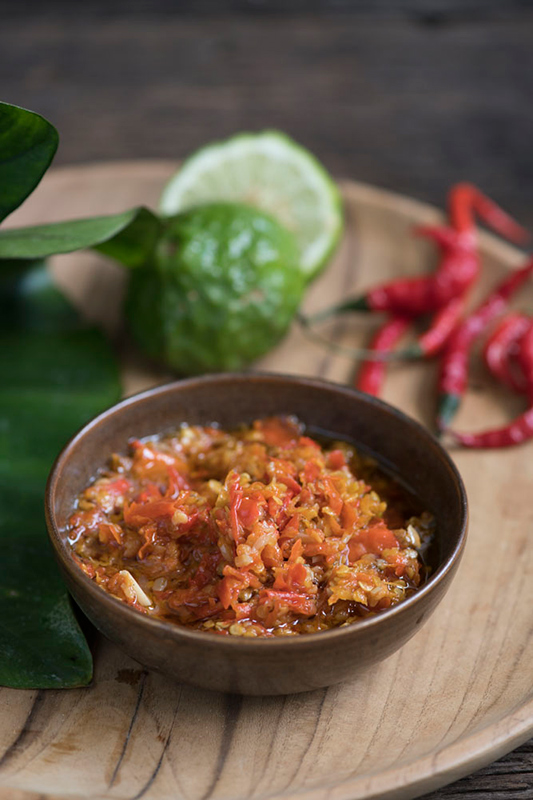 Q: Being a Bali-based restaurant, do you adjust the flavour of Nasi Sedap to fit the palate of international travellers?
A: Of course! We're here to provide everyone with great food at affordable prices. This is why we also have a healthier version of Nasi Sedap with Nasi Sehati. We fully understand that many people are very health-conscious, and it has proved to be a big hit. For Nasi Sehati, we substitute the steamed rice with brown rice, and there's no oil at all in the meal. We added veggies for texture and grilled chicken breast and tempeh for protein.
---
Nasi Sedap & Kopi Sedap
Ruko Sunset Indah I Kav. 1
Jalan Sunset Road No. 89, Kuta
Bali 80361, Indonesia
T: (+62) 87779270999
IG: @nasisedap.id