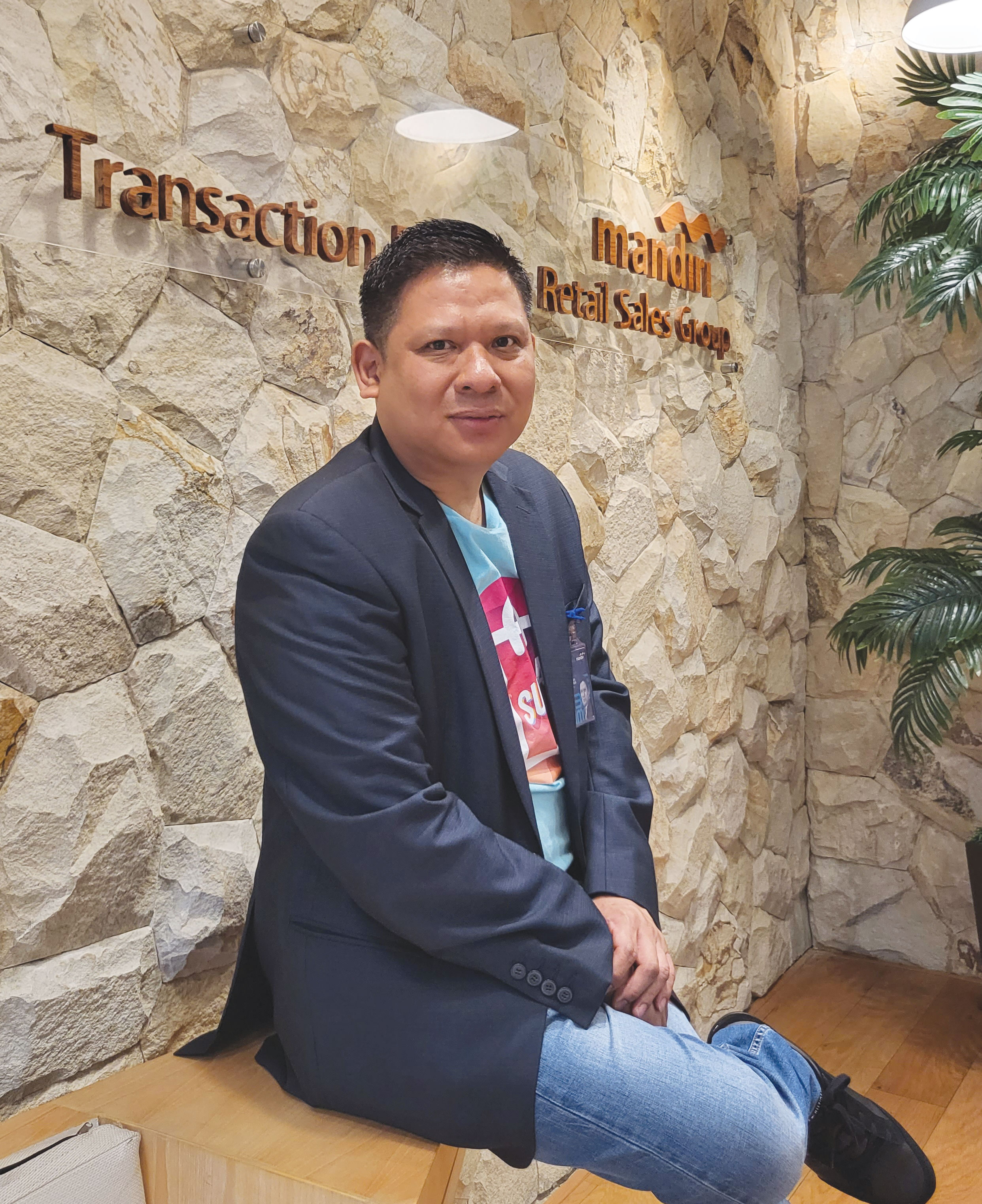 Q: What inspired you to pursue a career in banking and finance?
A: The opportunity to make positive impacts on the economy and daily lifestyle of Indonesian citizens and business owners through essential financial services, and also by the challenge of working within a government framework to deliver services that promote financial inclusion, support economic growth, and provide a sustainable financial system for Indonesia.
Q: Indonesia has seen solid economic growth in the past few years. Which of your products would you recommend to benefit people in the long term?
A: Livin' by Mandiri is our super financial platform that provides a convenient way for customers to manage their daily activities on the go. It can help people monitor their accounts, transfer money, pay bills, and access a range of other financial and lifestyle services. It works as digital investment platforms, which provide a way to invest in a range of financial products using their smartphones. We are planning to apply robo-advisory services using algorithms to provide automated investment advice and portfolio management. I do believe this can be an important step towards building long-term financial stability for Indonesia.
Q: How do you ensure that you provide the most suitable retail banking products and services to your clients?
A: We conduct market research, analyse customer data, offer a range of products and services, provide financial education, collaborate with other organisations in private and government sectors, and continuously evaluate and improve products and services. Overall, it requires a customer-centric approach that focuses on understanding customer needs and preferences, and developing targeted solutions to meet those needs.
Q: What do you think are the biggest challenges faced by bankers and financial professionals today?
A: I think one of the biggest challenges facing retail bankers and financial professionals today is the rapid pace of the digital transformation. The increasing adoption of new technologies such as Artificial Intelligence (AI), machine learning, and blockchain is transforming the industry, and we at Bank Mandiri must keep up with these changes in order to remain relevant and competitive.

Q: What skills does one have to possess to be in the position that you are in right now?
A: A strategic vision for the bank's future; the ability to develop and execute a long-term strategy that aligns with the bank's mission and goals; a strong financial acumen to manage the bank's finances effectively, ensuring profitability, managing risks, and optimising performance; innovation skill and a strong customer focus.
Q: What is the most valuable lesson that you've learned in your career so far?
A: Customer satisfaction is key; risk management is crucial; innovation is necessary to stay competitive and relevant in today's rapidly evolving financial industry; regulatory compliance is essential; as well as collaboration and teamwork are also important. 
Asia Dreams Volume 47
---
Bank Mandiri
(bankmandiri.co.id)
@bankmandiri
@thomaswahyudi889