Shane Coates General Manager, Hard Rock Hotel Bali After many years' experience in luxury hospitality in Australia, Shane Coates followed his dream of working in Asia,...
Q: When did your culinary journey start? A: Professionally, I started working in my father's restaurants in Singapore back in 1993. We had four restaurants,...
Perched directly on the edge of Seminyak Beach, Sanje Restaurant & Lounge has been one of the area's best kept secrets, but with an...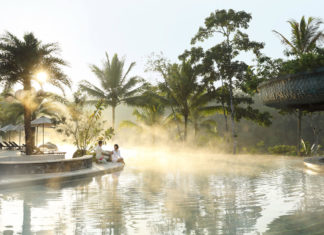 Find peaceful luxury in the middle of lush greenery. Set across 9 hectares of beautiful natural landscape and nestled above an unspoiled river valley overlooking the enchanting forests of Payangan, the 149-room Padma Resort Ubud...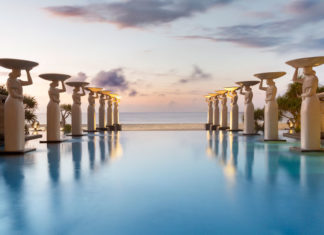 Welcome to the home of world's most luxurious pool. Located at one of the most exclusive addresses in Bali, The Mulia, Mulia Resorts & Villas – Nusa Dua, Bali, is never one to do anything...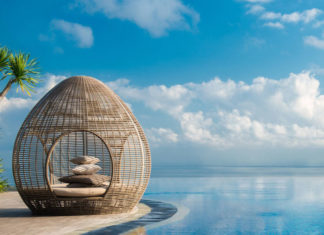 Commanding spectacular views from high on a hilltop, the resort offers the stunning sight of Bali's most famous surfing destination. With stunning views of the Indian Ocean or the lush lands of the Bukit, Renaissance...