Football protégé turned hotelier, Titus Rosier is the face behind Ubud's most inspiring new wellness resort. Hailing from Maastricht, Holland, the down-to-earth general manager...
Q: When did your culinary journey start? A: Professionally, I started working in my father's restaurants in Singapore back in 1993. We had four restaurants,...
Juxtaposing the Asian street food culture with the Western diner lifestyle, Street Boi is the tough kid you need to keep an eye on. Street...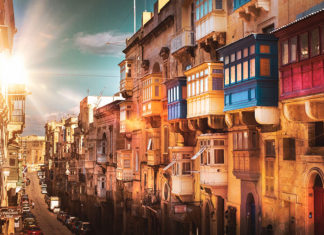 With superbly sunny weather, attractive beaches, a thriving nightlife and 7,000 years of intriguing history, there is a great deal to see and do. Set in the centre of the Mediterranean Sea, Malta truly has much to offer travellers....