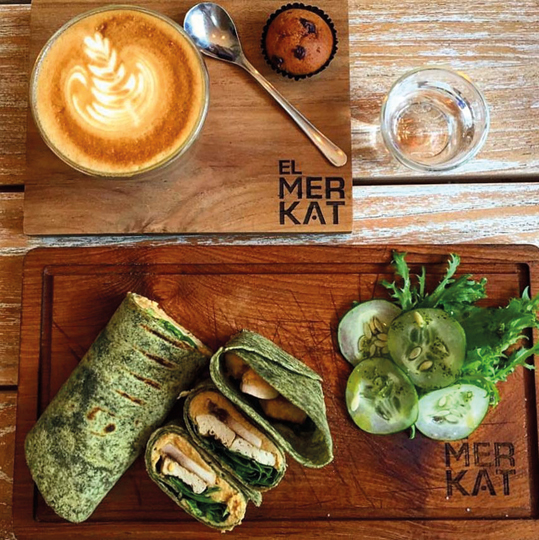 With plenty of parking El Merkat offers guests a host of delectable Spanish-inspired dishes designed both for the leisurely diner or those who want to grab-and-go. Located in Ungasan on the main through road, Jalan Raya Uluwatu, EL Merkat's all-day dining menus feature a choice of tantalising Catalan specialities alongside some of your select Spanish favourites.
Open for breakfast from 8.30AM, there's a range of patisserie, healthy bowls, coffees, Ronnefeldt plunger teas, signature toasts such as Butifrra blanca / negra – a choice of traditional white or black pudding served with grated tomato, and some fabulous eggs dishes like the eggs-traordinari omelette, rosti-cheesy hash brown, grilled chicken, mushrooms and the eggs-traordinari spinach cream.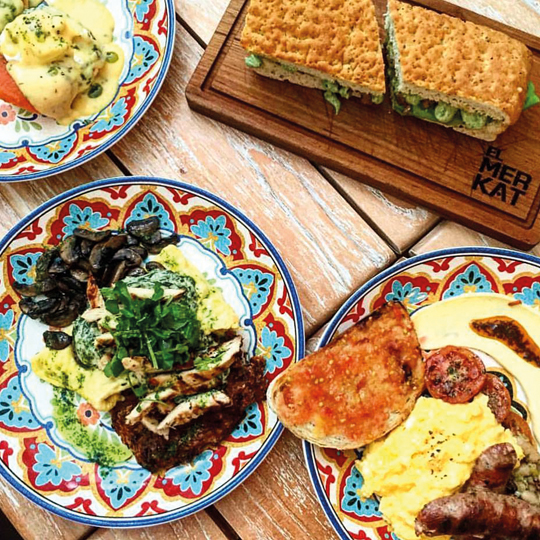 The range of teas, coffees, soft drinks and juices includes the double espresso afogatto – the perfect way to kick-start your day, and a range of dairy-free honey blossom smooth juices. Later in the day why not grab a jug of the signature sangria? Available in three flavours it definitely hits the spot.
The lunch and dinner menu are equally as impressive. Highly recommended is the smoked tuna and tomato salad carpaccio available in single or to share servings, and the Merkat signature bokatas. Fully loaded sandwiches are served on baguettes or focaccia; the jalapeños roast chicken served drizzled in garlic mayo is awesome! It's a good idea to leave a little room for a dessert scoop or two of gelato – the Stracciatella is particularly awesome.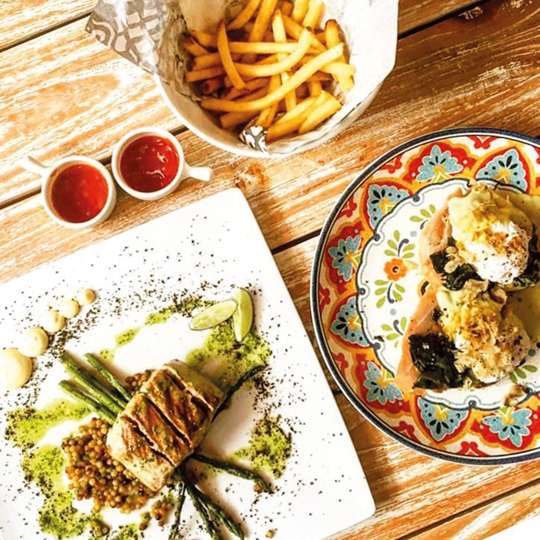 You can also get your El Merkat fix at the newly opened deli next door with its selection of specially curated wines, cheeses, meats and charcuterie.