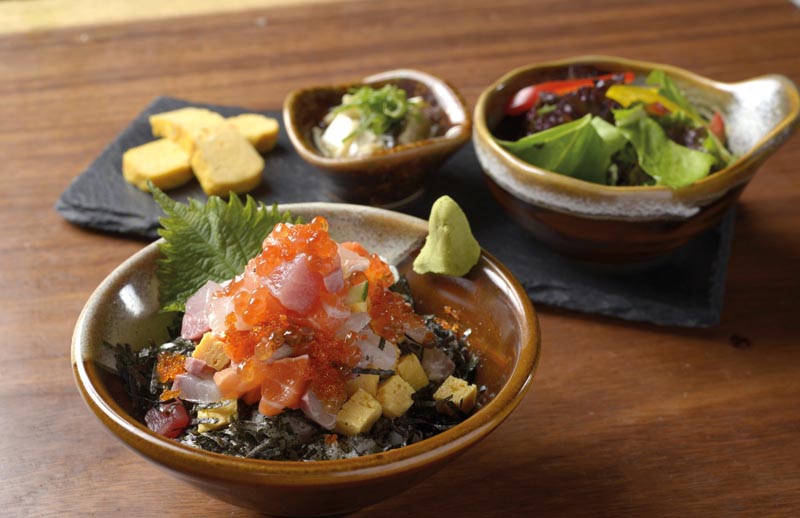 Located in the ever-popular Senopati district is Okuzono Japanese dining, serving up its unique take on classic Japanese favourites.
---
First-time visitors to Okuzono Japanese dining will marvel at the meticulously designed space. The lofty dining area features shades of wooden sidings, artsy chandeliers, playful accoutrements and a traditional Japanese rock garden.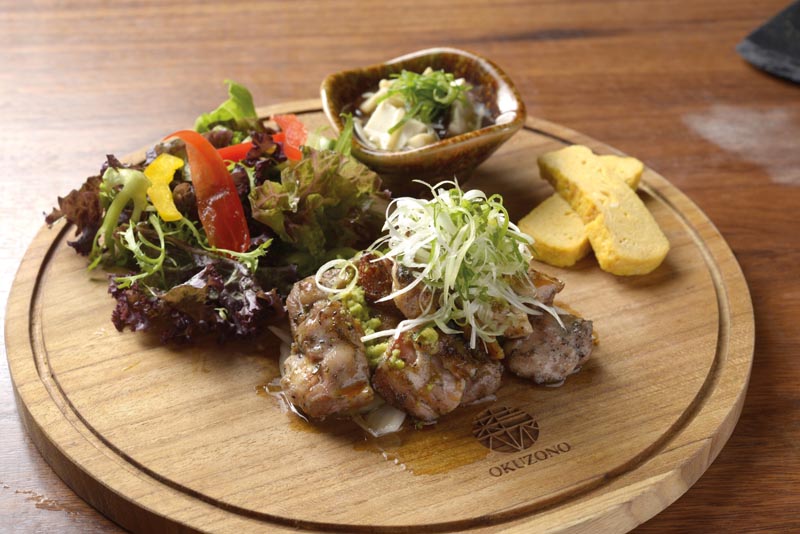 The main dining space of Okuzono Japanese dining boasts a variety of seating to cater to all needs. For individuals looking to enjoy a quiet night out, the full-length bar is the perfect place for them. Dapper bar stools sidle up to the gorgeously appointed bar, welcoming individuals to pull up and savour individual entrées while admiring the restaurant's enviable collection of imported liquors and spirits. Couples on a romantic rendezvous are urged to book a private booth to avoid disappointment. The whimsically stacked booths offer a unique dining experience with the right amount of privacy, seating up to four people. For larger groups, there are stretch sofa booths, which seat up to six people or the larger dining tables, which accommodate up to 20 individuals.

For lunch guests, the restaurant offers lunch set meals. Guests can choose from a variety of mains such as the tantalising black wasabi chicken or classics such as the unagi donburi. The set meals come with rice, tamago-yaki, a side of salad and green tea. First-time guests would be remiss not to try the restaurant's specialty, which is the masu sushi – trio sets. The trio sushi sets feature perfectly executed Japanese favourites such as maguro, ikura as well as aburi-tai with uni. Served in cutesy wooden boxes, the sushi sets are the perfect dishes for sharing.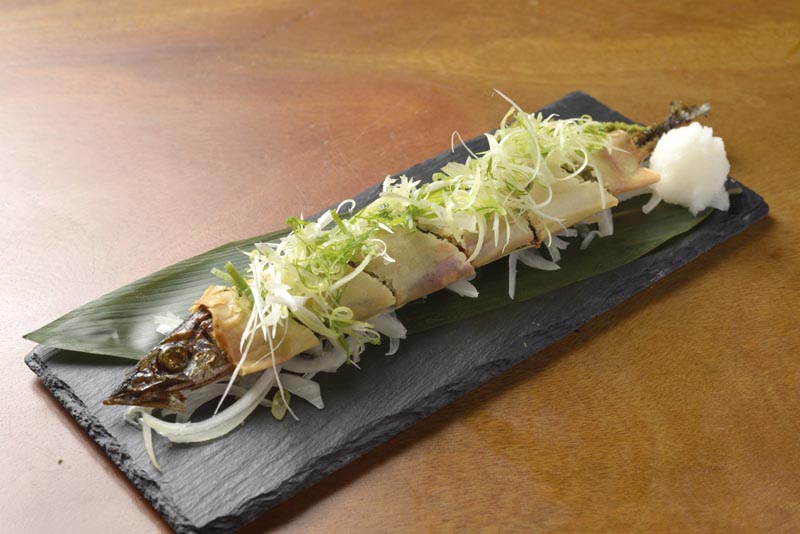 For starters, the sumi-yaki chicken salad comes highly recommended. Slow-marinated chicken is grilled to tender perfection and served over a bed of freshly sliced lettuce and tomatoes, finished off with a garnish of sweet and spicy ponzu wasabi dressing. For mains, the tori mazesoba is the dish to order. Freshly-made mazesoba noodles is tossed with luscious soboro chicken and chopped chicken teriyaki. For those looking for something unique, try the new sanma mentai harumaki – a mackarel pike spring roll with mentaiko served with housemade tempura sauce. The Hokkaido Wagyu sukiyaki comes highly recommended – perfectly cooked slices of Wagyu is served with truffle oil egg. Guests with a sweet tooth will be well-served in ordering the matcha affogato to end their meal. House-made vanilla ice cream is served with red bean paste and chewy mini mochis and accompanied by a small pitcher of matcha sauce. The bitterness of the matcha complements the sweet red bean paste in this classic pairing.
---
Okuzono Japanese Dining
Jalan Suryo No. 2, Senopati,
Jakarta 12180, Indonesia
T: (+62)2127933565