A NEW SENSATION OPENS IN CHINA'S POTTERY CAPITAL
WELCOMING THE CITY'S FIRST INTERNATIONAL FIVE-STAR LUXURY HOTEL, THE NEW KEMPINSKI HOTEL YIXING OFFERS DISCERNING TRAVELLERS A MUST-SEE DESTINATION IN THE SOUTHERN JIANGSU PROVINCE. EXPECT A "WOW" EXPERIENCE WITH STATE-OF-THE-ART FACILITIES, SUPERLATIVE EUROPEAN SERVICE AND SUMPTUOUS, INTERNATIONAL CUISINE.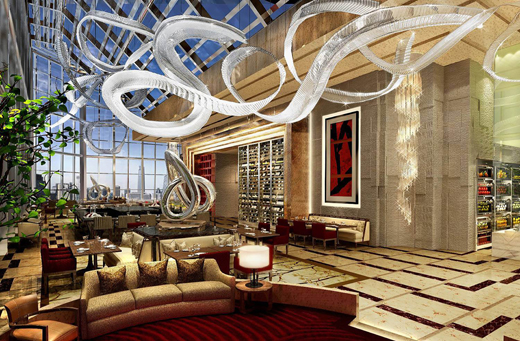 Renowned as one of the most culturally significant cities in Chinese history, Yixing is famous for its long tradition of handmade zisha teapots, majestic bamboo forests and mysterious caves. Yixing is also the revered birthplace of thousands of China's most beloved scholars and scientists.
Located on the banks of Lake Tai, one of China's most famous lakes, the new hotel offers 446 rooms and suites with stunning lake views. Five-star cuisine is at the heart of Kempinski Hotel Yixing with a variety of dining choices that include YuanYuan Chinese restaurant, where a wide selection of Cantonese, Changzhou and local specialties will be available for lunch and dinner; Elements All-Day Dining, which is located on the 60th floor and offers 360-degree views and an international selection that includes Chinese wok and steam baskets, an Asian noodle station, Japanese sushi, sashimi and Teppanyaki, as well as traditional European dishes. The city's first European wine bar will certainly be a draw as Le Chai introduces European wine culture to the Chinese Tea capital, allowing guests to fully enjoy the best of both worlds.

Rooms feature contemporary design in a relaxed colour scheme as well as modern in-room media technologies and a spa-like en-suite with a welcoming walk-in rainforest shower and separate bathtub. Automatic curtains and a high-tech lighting system allows guests to adjust the room's brightness to the natural daylight outside. To stay fit while on business or leisure, there is a 4th floor Wellness Centre that includes an indoor swimming pool, sauna and steam rooms, and an outdoor terrace to enjoy the fresh air.