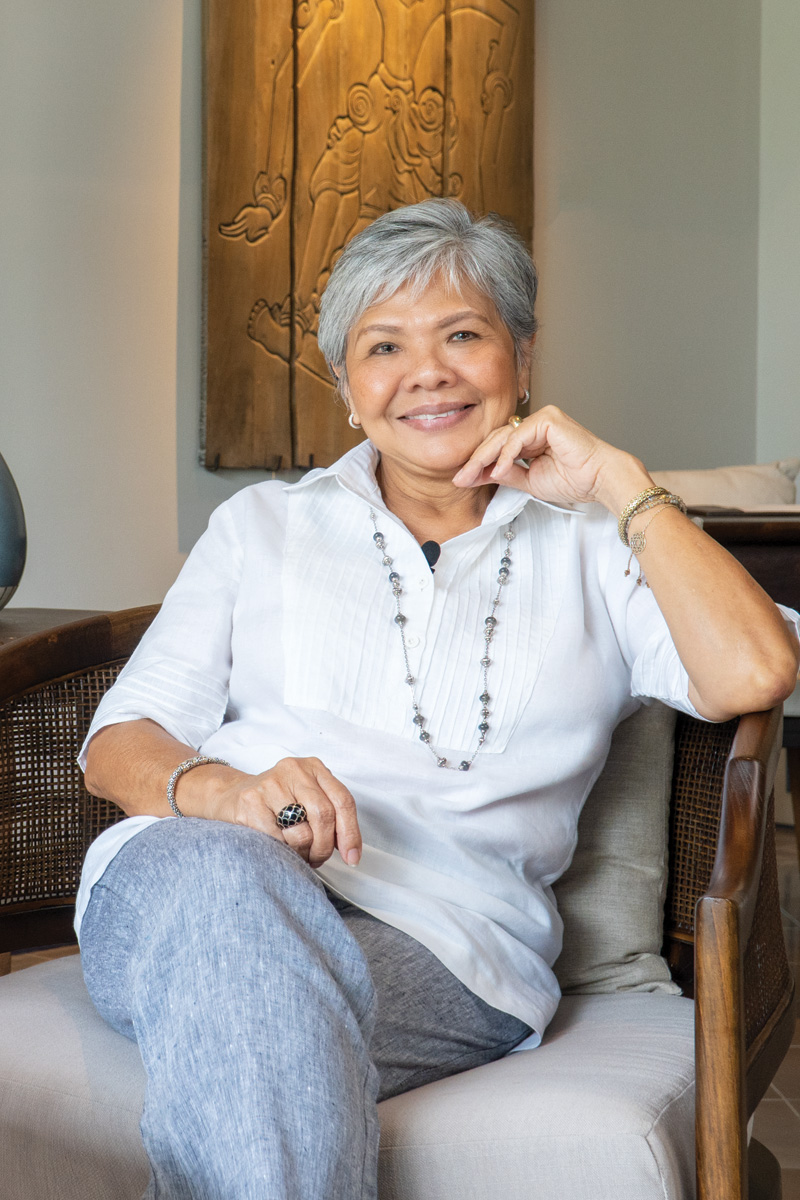 Being at the helm of the newly opened Jumeirah Bali surely has its challenges, but Ram Hiralal marches forward with the support of her team. She shares her key to successful leadership, as well as what we can look forward to from the opulent resort. 
Q: How did you first get into the hospitality industry?
A: I got into the hospitality industry by chance. I was waiting for my exam results, and decided not to sit at home, but to go out looking for a job, doing something and occupying myself. So, I went into the hospitality field without any knowledge, trying my luck. Since then, I've thoroughly enjoyed the industry and would not change it for anything else.
Q: Can you tell us why you decided to move to Bali?
A: I had heard so many good and beautiful things about Bali, so I decided to experience this myself. A job opportunity came up and, of course, I opted to take it up and moved here. Since then, I think I have never left. 
Q: What is the biggest challenge you've come across in your career, and how did you overcome it?
A: I think the biggest challenge that I experienced in my hospitality career was during the pandemic. We obviously had to close the hotel during this time because our market is international guests. It was quite challenging for us to have over 300 staff on our payroll. In the beginning, we thought that probably this was a good time for us to look at people who had been with us for years and allow them the opportunity to take an early retirement. So we talked with the team and found that, surprisingly, people were also looking for that opportunity to take a break and do other things with whatever funds they had to support their plan of business, or even to change their career path. That was one challenge that was not easy. 
Q: How would you define Jumeirah Bali to someone who has never been to the hotel?
A: I will say that Jumeirah Bali is a destination that one must add to future travelling plans. Jumeirah Bali was built with the concept of combining the past and the future, with inspiration from the Majapahit era combined into the architectural elements. The resort is spread across 11 hectares and has 123 villas with lavish rooms, so they are very spread out across the lush landscape, which makes it look like a sanctuary where one will feel at home.

Q: What can we expect from Jumeirah Bali in the near future?
A: Jumeirah Bali will be a well sought out resort with a lot of combinations should one want to look to a future holiday destination. It has the combination of wellness activities, good food and good restaurants, including our new specialty restaurant Akasa, which is perched up on the hillside, overlooking the Indian Ocean with 360-degree views of the whole property.  
Q: It's so refreshing to see more and more women in leadership positions. Do you have any advice for women who want to make it in the hospitality industry?
A: The first thing that I always say to people, especially women, who want to take this kind of position in the hospitality industry is that you must have the passion. Once you have the passion, it's no longer work, it's something that you enjoy doing. Automatically, you'll be able to juggle and balance your private life, work and your family time. 
Q: What do you think is the key to leadership?
A: To be there when your team needs you, to really hear more than talk. If you listen to your team and digest what they are saying and see where it's coming from, you work better and can achieve more with the team.
Q: What is the most rewarding or memorable moment of your career?
A: I find it most rewarding to have the opportunity to meet so many people of different nationalities; they came in as guests and leave as friends. The relationships continue, and this is where I have my guests following me wherever I am, even when I get a different posting. Lastly, I am able to travel to different, exotic and interesting locations. 
Q: Can you share a bit about yourself outside of the work?
A: The hotel people may know me as a general manager, but outside of my work, I think I'm a very reserved person. I do have friends, I do party sometimes but not always, mostly when there are special occasions, then I let my hair loose. I'm a person who likes to keep my personal life private and to do things I enjoy the most, like getting a massage, pampering myself and being fully energised for the next week.
Jumeirah Bali