The Loyal Captain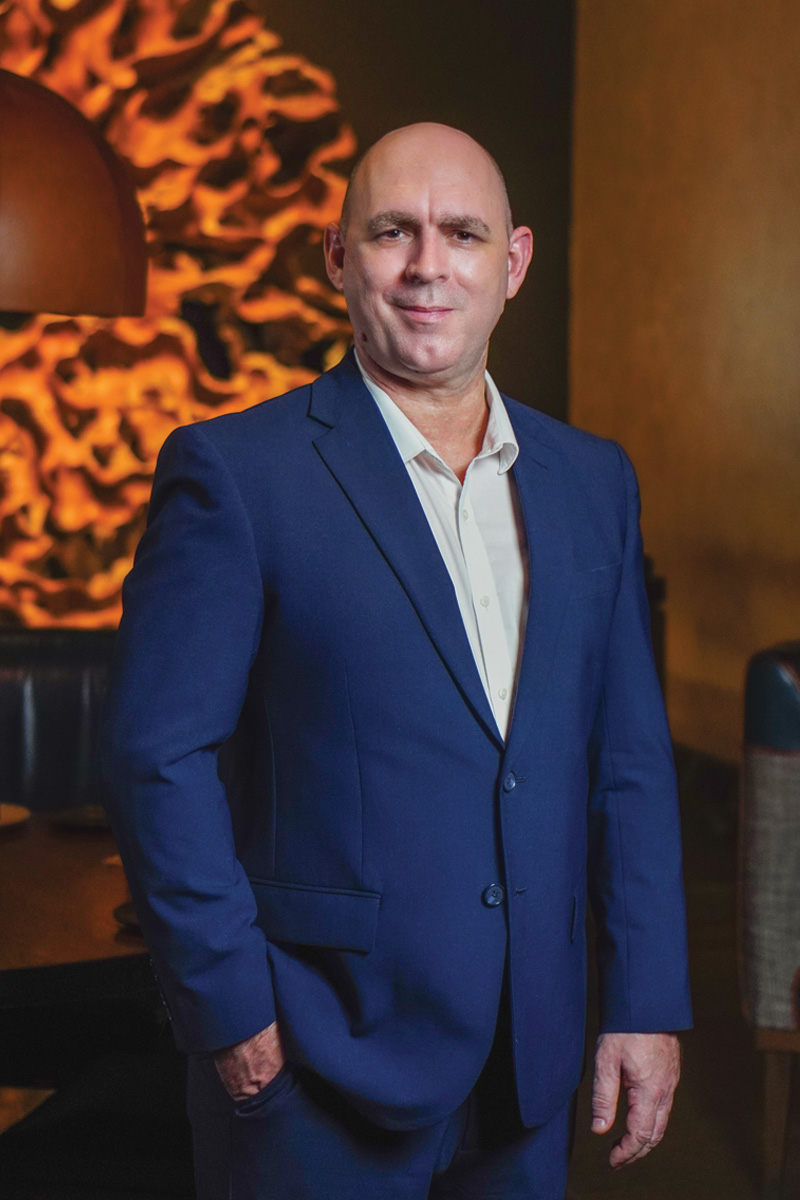 A seasoned veteran in the hospitality industry, Alasdair Davidson has spent most of his career with the Alila group, with whom he has been posted to various properties all over the world – from the Maldives to India and eventually Indonesia. After leading the brand's top properties in Bali and Solo, he joined Alila SCBD Jakarta as its general manager. We talked to Alasdair about his journey so far.
Q: Tell us how you started in the hospitality industry.
A: I started as a busboy for the InterContinental in Adelaide. This started a love of food that saw me move through to the role of executive chef, director of F&B, EAM and eventually to general manager.
Q: How did you join the Alila family in the first place, and what made you stay so long?
A: I joined Alila in 2010 at Alila Villas Hadahaa in the Maldives, which is now Park Hyatt Maldives Hadahaa. Alila is a very special brand, now under Hyatt, with a focus on guest experiences tailored to the location in the which the property resides. Over the course of 12 years, I've been privileged to life in the Maldives, India, Bali, as well as Solo and SCBD in Java. The opportunity to learn about each location's culture and to be an integral part in educating our guests on the location keeps me motivated and enthusiastic.
Q: Being your first big city hotel, what made you decide to accept a role in Alila SCBD Jakarta?
A: Big city, yes. Big hotel however, that was Alila Solo, with what was at the time the largest event space in Central Java. I have fond memories of the challenges of holding events for 4,000+ delegates. I moved to Alila SCBD to be closer to my family as my wife is from Jakarta. When the opportunity came to move to Jakarta and look after an Alila in the heart of SCBD, overseeing world class F&B facilities, who could resist?
Q: What do you think is best about working in a resort and in an urban hotel?
A: As Alila, both have very different business models. Resorts tend to be the epitome of relaxation, downtime and cultural immersion. Whilst an urban property harnesses the energy of the city, influenced by urban design and activities drawing on the bustle of the surrounding location. Food, beverage and spa plays a large role in both types of property.
Q: How do you think Alila SCBD Jakarta differs from other metropolitan hotels around the world?
A: Alila SCBD was always intended to be a multifunctional art space from the concept stage. As such, the public areas play host to artwork installations from Richard Hassell (part of the famed WOHA architectural group), as well as the much photographed Orbital of Joy by Yogyakarta duo Indieguerillas. These, coupled with a selection of our owners' own traditional Indonesian artifacts and batik, give the hotel a real sense of walking through a gallery rather than a conventional hotel.
Q: How do you like living in Jakarta? What is the biggest difference compared to your previous posts?
A: I love living in Jakarta, I'm always amazed at the speed of new F&B projects popping up all over the South Jakarta precinct. There's never a lack of new venues to try and add to my never-ending quest to find Jakarta's best negroni. The biggest difference to other posts is the speed of life in Jakarta, my other postings were more orientated towards a slower pace of life.
Q: Can you share with us the best thing about working in the hospitality industry?
A: The industry never ceases to amaze and surprise. Whether it's an outlandish guest request, hosting a show stopping event or just a one-on-one conversation with a regular guest. There is always an opportunity to learn and live a truly blessed life!
Alila SCBD Jakarta