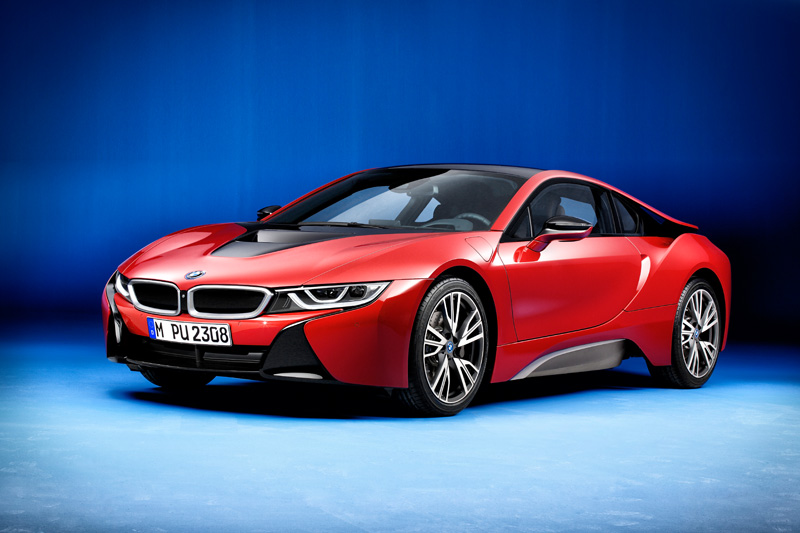 Striking styling and efficient performance brought together in one futuristic package.
---
Few cars make a stronger statement or create such a dramatic first impression than the stunningly sleek BMW i8. First launched in Indonesia in 2016, the i8 features BMW eDrive plug-in hybrid drive technology, a design that combines the advantages of innovative electric motor and combustion engine technologies.
Power and driving
The BMW i8 is powered by the combination of a rear mounted 1.5 litre three-cylinder turbocharged engine, two electric motors and a 7.1-kWh lithium-ion battery in the front.  The result is a collective 357BHP delivered to low profile 20-inch wheels by a six-speed automatic transmission with steering wheel-mounted paddle shifters. The combination is extremely efficient, reaching up to 76 MPGe, way beyond any conventional sports cars and achieved without loss of performance as the i8 reaches 100KPH in an impressive 4.4 seconds on its way to a top speed of 250KPH.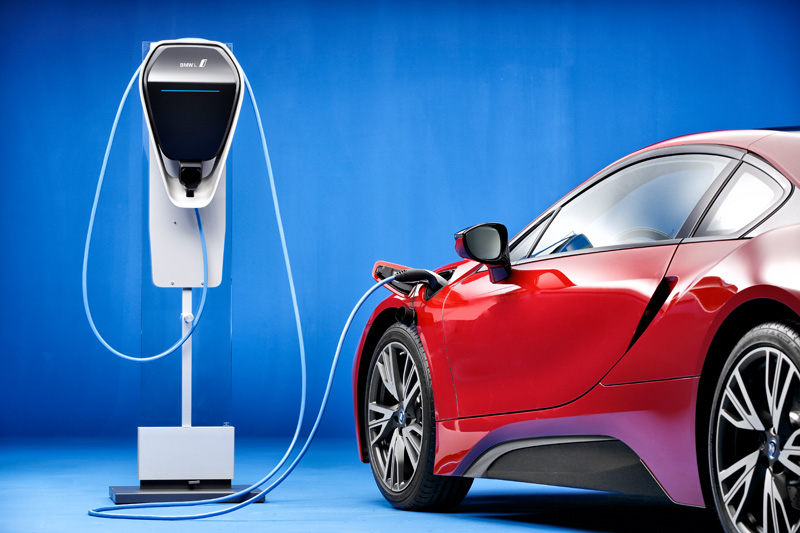 BMW has reinvented the sports car design concept with the creation of the LifeDrive architecture, a construction designed to deliver performance and dynamics with near-perfect 50:50 weight distribution. The two-part structure uses aluminium and Carbon Fibre Reinforced Plastic (CFRP) chosen for their rigidity and weight advantages.
The BMW i8 has four driving modes: Comfort as default; Eco Pro for a more fun way to drive efficiently; Sport, with more aggressive transmission-shift patterns and extra power; and max eDrive, where the i8 operates solely on battery power. The battery pack can be recharged during driving and in about 2.5 hours when connected to a its BMW I Wallbox.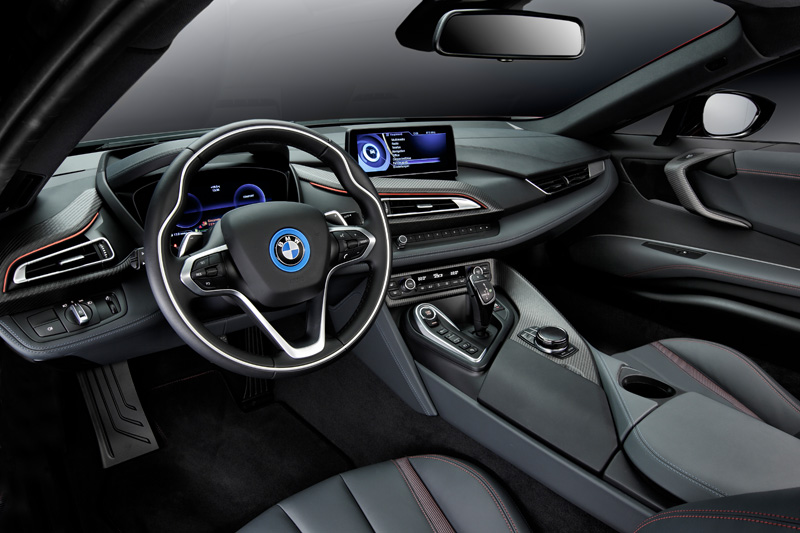 Design, tech and infotainment
The BMW i8 has all the characteristics of a sports coupé with its long wheelbase, short overhangs and a solid stance. The exterior is sharp, sleek and with the BMW iBlue panel accents, edges towards being aggressive but in a refined manner. The lights and grille are stylized versions of the typical BMW look. The large dihedral doors opening up and out are light, easy to operate and very stylish. The rear design is bold and masculine with thick, muscular C-pillars.
There are almost no optional extras offered or required as the car is loaded with tech such as the around-view camera system, keyless entry and ignition, navigation system, Bluetooth phone connectivity, BMW's iDrive interface, BMW Connected app and a Harman Kardon sound system.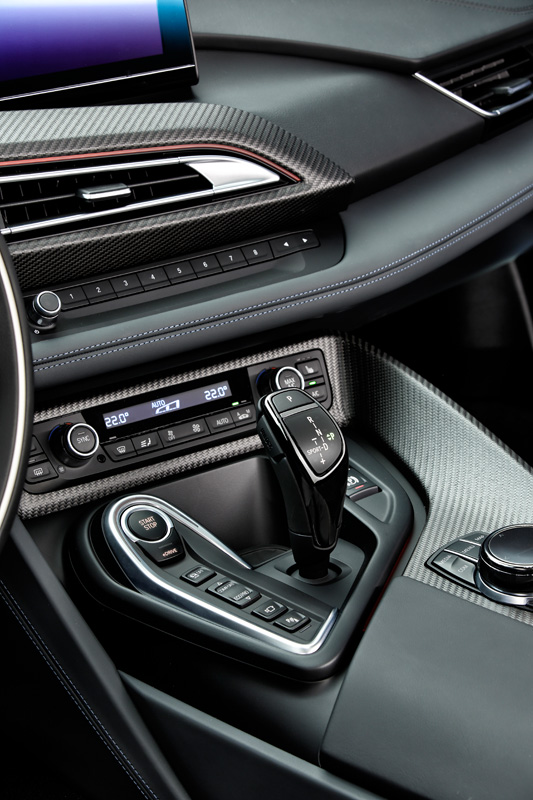 Limited Edition
For 2017, from the Frozen Edition, come a variety of special colours, including the new limited-edition BMW i8 Protonic Frozen Red. With Frozen Grey metallic accents and W-spoke 470 light-alloy wheels in metallic Orbit Grey, the colour scheme is stunning. The interior of the Protonic Red Edition features red double-stitching and exclusive carbon fibre and ceramic trim. The exterior has carbon fibre and boasts the ground breaking BMW laser lights, which double the vehicle's high-beam range yet are even more energy efficient.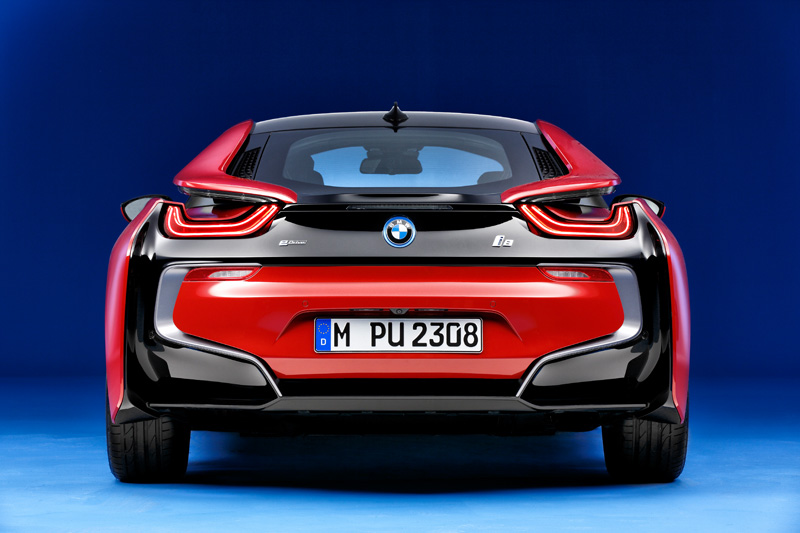 Summary
The BMW i8 is a glimpse into the future of sports car manufacture. The engine and delivery is smooth, the styling is stellar and the driving experience is pure BMW. Right now the BMW i8 is perhaps peerless and will appeal to buyers who value style and exclusivity as well as those who want a sporty package but care about the environment.
---